With the holidays here, we're happy to wish that only extraordinary good things may happen to you in 2022. Yes, 2021 was another pandemic year, and we all had to face challenges. This year taught us to be kinder, to pay more attention and stay focused on the people around us and their needs. More than ever.
This year, we all had to go the extra mile to be there for the ones that needed us. From helping your quarantined colleagues, shopping for the elders, listening to the lonely ones, to making bad jokes when things seem to go south more than usual.
We're taking this moment to thank you. We are grateful for all the support you showed us throughout this year, for helping us push our limits, for keeping us strong even if you thought nothing of it.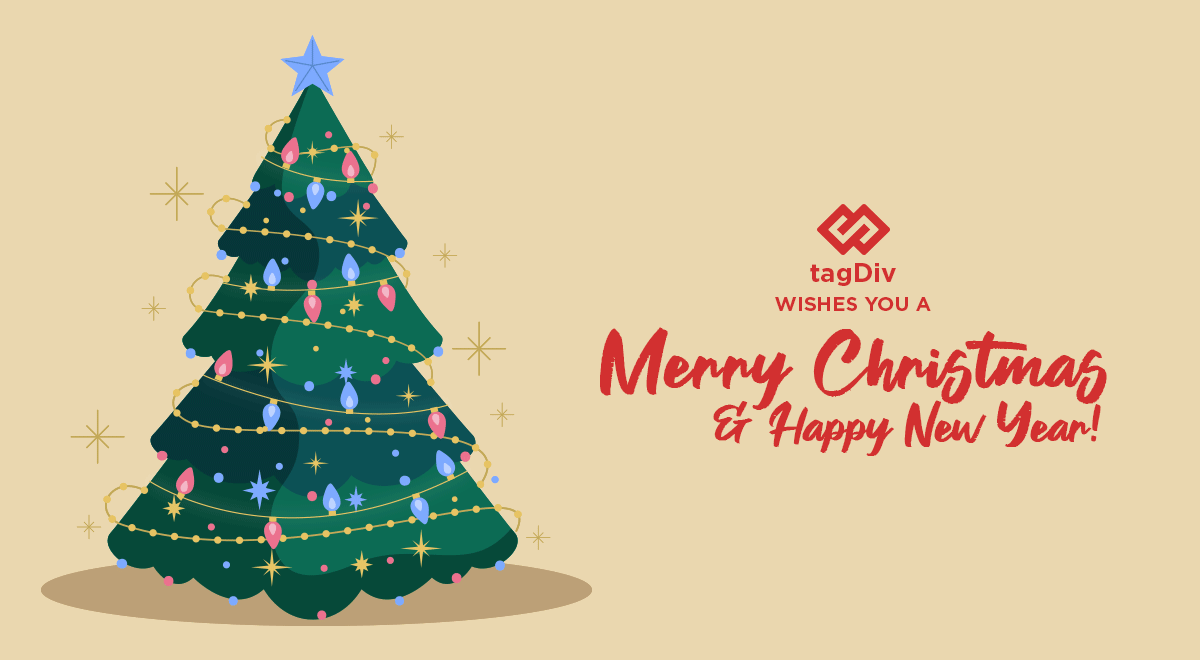 We are here to celebrate the end of a year, happy to share with you what these last 12 months meant to us. We're proud to see that Newspaper is still your favorite WordPress theme, that you trusted our web developers and web designers with so many websites and custom solutions. We are enthusiastic about telling you that we're still here, with you, our customers, no matter what! Now, let's see the 2021 tagDiv year, with real numbers, and celebrate together.
So, how was 2021 for the tagDiv Software Company?
Since it's already a tradition, at the end of each year, we're analyzing our work for the last 12 months, acknowledging how important your trust and support is to us, as well as that we need to do better in 2022.
We've improved our themes and launched 10 updates on our products – Newspaper and Newsmag theme – adding new features that allows you to create your websites faster and make them the core of your online business.
Maybe your site was started from passion, and we're here to support you make the transition to a revenue generation activity. Since these are challenging times, our theme updates are meant to help you have even more opportunities to accomplish your business growth and generate new sources of income.
We've expanded the team with two new colleagues to help us provide more customized solutions for you. Our team allocated over 51,800 hours developing new features, implementing improvements on the themes and providing on demand solutions. Over 17,944 hours were dedicated to code development.
In 2021, we've focused on creating more customized solutions on your websites and we've completed over 750+ web development & web design projects. The coffee cups, well, we rather not say as you should not disclose the secret weapons online.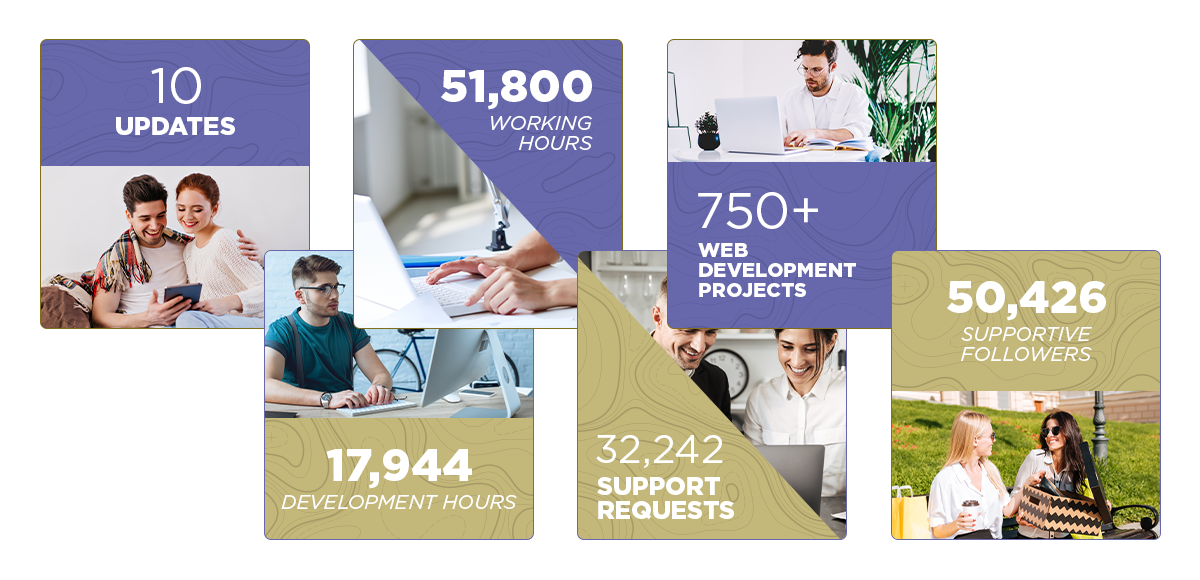 Your answer was outstanding! Over 32,242 questions & requests on all the available channels and 50,426 supportive followers on all our social media accounts. Thank you! You make these numbers meaningful to us and we're proud to have your trust.
Now, let's take a look at the major releases, functionality and tools in our themes introduced so you can grow your online businesses in 2021.
Most Awaited Themes Features
In 2021, we released 8 Newspaper theme updates, making the theme faster and more stylish. Our web designers have created dozens of new prebuilt websites for you, with outstanding designs, colors by following the trends and inspire you to highlight your business in the most advantageous way ever.
This year, we have also crafted a new plugin, called tagDiv Shop, which comes with extra functionality for your eCommerce website.
Furthermore, for people that were always searching for alternatives to increase their income (besides the shop functionality), we've just launched the Newspaper version 11.4 that comes with new membership capabilities included. Now, you can build any type of membership website, including with free or paid plans.
Moreover, the Newsmag theme also supports the tagDiv Opt-In Builder. You can build a basic membership site to generate revenue on your website. Newsmag will continue to be updated and will remain one of the best blog, news, and magazines WordPress themes in the market.
We also have some things we could have done better, and they were the most important lessons of this year. By acknowledging them, we all know what we can do better. For us, every project, every feature, anything we've accomplished as a team this year has been done with passion and dedication. For the next year, we're looking forward to new challenges. As always, we're ready to walk the extra mile and push our limits to get the most out of our work and deliver precise results that everybody expects.
We are grateful for all your support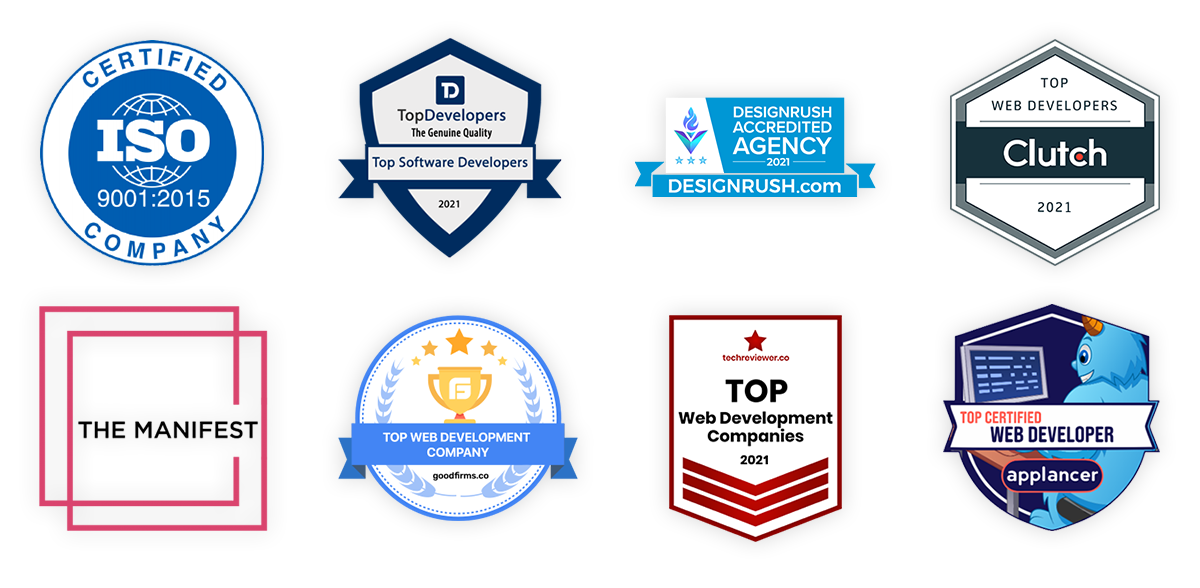 tagDiv Awards
tagDiv Software Company is a reliable and trustworthy firm, where you can send your requests for web development and web design services and get things solved well, fast and painlessly. We had the honor to be mentioned on The Manifest, Visual Object, and in web development tops on Clutch, Applancer, GoodFirms, Top Developers, and many others.
Enthusiasm for 2022 and New Features are Yet to Come
We are looking forward to 2022 with enthusiasm and we're going to develop new features that will enhance your websites, will help you generate more revenue and keep your visitors returning to a portal they can rely on. We want you to be successful, to build outstanding online communities, and we'll continue our hard work. We'll develop new features so you can build professionally-looking and fully-functional WordPress websites.
We'll continue to bring more people to our team and fulfill your on-demand custom solutions. We're ready for new challenges, and get involved in interesting projects. We love creating web solutions for any WordPress enthusiast. We are devoted to finding new connections and developing your idea into code lines that perfectly blend together. Feel free to send us your feedback at pr@tagdiv.com or request a quote, if you want help with your website.
Our Job is Your Website. The Story is Yours
How was 2021 for you and your website or business? Tell us your story in the comments. We'd be delighted to hear from you. Team up with tagDiv in 2022 and let's build amazing web solutions together. Cheers to another year of personal and professional growth!
Thank you for taking this journey with us!
tagDiv team