Who are the people that create the Newspaper Theme and every design? Let's discover the stories behind the web designers that craft the wonderful demos that make your blogging experience so easy. This is the first interview with one of your team members. Meet Alexandra, our skilled web designer. If I had to characterize her in a few words, I'd say she is totally passionate about design and has a great sense of humor. Generation Z, here she comes! Alexandra is a true digital native.
Alex has an eye for modern web designs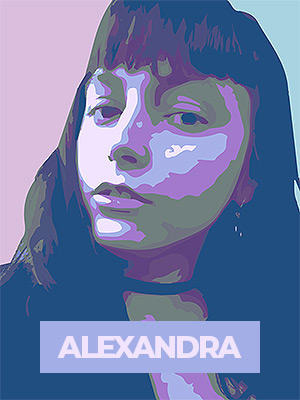 Well-designed websites are those where you can clearly see the content, including media files, titles, and descriptions. It's all about balanced fonts, with proper heights and weights, color overlay, and so many other things. And your website deserves the best designs ever! A professional designer already does this for you, so that you can focus on the things that matter: creating engaging content. This is the key to winning your visitors' hearts. Quality content published on amazing layouts, using perfect visuals.
With a heart of gold, one of our youngest web designers delights with a new perspective and visuals. Let's get personal, now!
1. How long have you been working at tagDiv?
Around a year and a half, it'll be two this upcoming June.
2. Have you always been passionate about web design?
Haha, well I grew up when dial-up internet was a thing and I used to have profiles on all those old, probably no longer existing websites that required some knowledge of basic HTML, BBcode, and in some cases, CSS. I say required, but it wasn't. I thought it was required to build a cool-looking profile, so I started learning it. I've always been passionate about artsy stuff, so it was just a step in the right direction for me.
---
3. What do you enjoy the most in your work?
The creative side. I love coming up with new ideas and pushing the boundaries.
4. How many demo designs have you crafted until now?
I'd have to say that "The Critic" is my fifth full demo for Newspaper Theme.
---
5. How would you describe a demo? What's your inner definition?
I believe a demo could be seen as a fancy jacket your website can wear and take off at any given point and be replaced with a different one. I think cool websites should be able to change outfits according to the occasions.
6. What inspires you to create? Where did you take your inspiration from?
Inspiration comes in many forms, whether it's stumbling upon a beautiful website on the internet or even just taking inspiration from outside sources such as drawings, paintings, gaming, etc, it all depends on what needs to be done.
7. What is your favorite demo design? Why?
I think, right now, I'd have to say the Beauty PRO demo is my favorite. Maybe because I had a lot of fun while creating it. I tried to make it as different and as unique as possible, so I kept coming up with new ideas and incorporating them into the design.
---
8. How did you come up with the logo's name? How did you design it?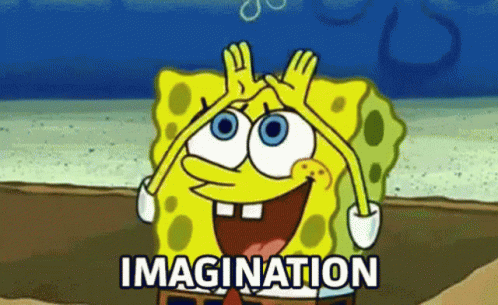 9. How many hours do you usually spend creating a demo? What's the most time-consuming or laborious part?
Oh, geez, I don't know. It really depends because most of the time I have to stop what I'm doing and help out with other design-related tasks, so I never keep track of the time.
---
10. Do you listen to music while you work?
Of course, I always listen to music. I tend to prefer energetic songs over orchestral, chill songs when I'm creating because it keeps me inspired and pumped up. It helps out!
11. Do you have some personal projects you can share here?
Besides webdesign, I'm passionate about creating in any other form: writing, drawing, painting, photographing, editing. For example, my artstation account (where I tend to post my drawings/paintings) is ConcreteLies.
So, who is Alexandra really?
A self-learner who is always seeking solutions, Alexandra sees beauty in everything. She captures happy moments by taking landscape images or portraits, and she starts from a tiny idea to create a visual story that catches the eyes. Alexandra pays great attention to details & beauty. She creates her designs with a modern touch, and unique elements.
If you liked this article, and want to read some more about our professional team, let us know in the comments.