The year-end holidays are finally here! With Christmas knocking on our doors, we decided to take a moment and look back at the wonderful achievements we made in the last twelve months. And we must Thank You – our customers – for making 2016 such an incredible year. We couldn't achieve all these without you!
The past year was dominated by challenges. We have worked hard to further improve our outstanding products, to bring new features capable of enhancing your websites with more functionality and performance. You have sent us over 18.000 thoughts, questions, and suggestions, each feedback came as a precious gift and inspired us to create products more useful, intuitive and creative.
2016 in numbers: two news themes loved by 45.000+ happy users, 19 updates with lots of new features, 19.700+ new customers, 47.000+ new support forum posts, 19.000+ development hours, 10.000+ hours dedicated to our clients and more than 4000 inspirational cups of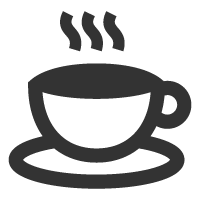 The Customer Support Schedule:
December 24, 2016 – Limited support
December 25 – 26, 2016 – Christmas Holiday
December 27 – 28, 2016 – 08.00 – 17.00 (GMT +2)
December 29, 2016 – Limited support
December 30 – January 2, 2017 – Winter Holiday
January 3, 2017 – Back to normal!
If you find yourself working in the Holiday Season, you can drop us a line on forum.tagdiv.com or contact@tagdiv.com. We'll be happy to answer you when we get back on December 27 – 29, 2016 and January 3, 2017. You can also check out our extended documentation and video tutorials.
In 2017, we hope that all your desires become fulfillments!
Merry Christmas and a Happy New Year!