It's that time of the year again and the season of good times is upon us. Now, with the last days of the year 2017 and 2018 around the corner, we take a step back to recap our activity, with all its accomplishments. The winter holidays inspire us to share with you some inside information and allow us to dig deeper into the essence of creativity. We have so many reasons to be grateful for! Thank you, our beloved customers for enriching tagDiv's community and for giving us your trust! Together, we have built over 50,032 outstanding websites♥.
For us, the 2017 year-ending is a reflection on our whole activity, great engagements, and fulfillment. It's not that easy to leave the office and be away from our beloved community! Every one of you is a reason for us to be thankful and think about this year with smiles on our faces. Driven by passion, striving to keep the balance between modern technologies and creativity, we are building a new industry based on loyalty and strong connections.
We would like to take advantage of the festive atmosphere and share with you a statistic of our activity the last year.
How 2017 looks in numbers:
Three news themes loved by 65,000+ happy users, 18 updates with lots of new features, tagDiv Composer – a one-of-a-kind page builder specially designed for news websites, 21.788+ new customers, 53,000+ new support forum posts, 14,905+ development hours, 13,944+ hours dedicated to our clients, more than 11,515+ topics on social networks. All these happened while drinking long and delicious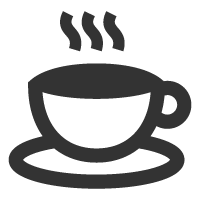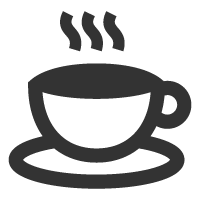 .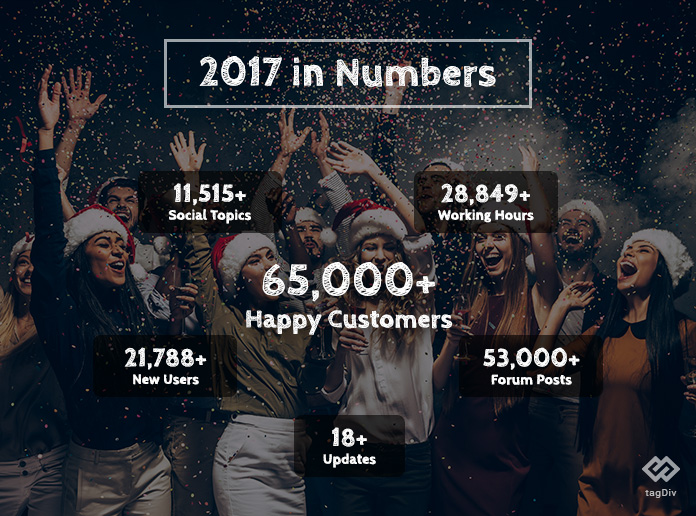 What to expect in 2018?
Things are quickly moving forward, and the entire world is on the run, more technological, and always up-to-date. Having achievements to be proud of, we will keep our productivity level at high standards. The year 2018 will come with more improvements and more dedicated time for you. Keep an eye on tagDiv and be the first to know the news.
The Customer Support Schedule:

December 25-26, 2017 – Celebrating Christmas Holiday with two days off
December 27-29 2017 – Normal Support Hours
January 1,2, 2018 – Winter Holiday
January 3, 2018 – Normal Support Hours
If you find yourself at work during the Holiday Season, you can drop us a line on forum.tagdiv.com or via email at contact@tagdiv.com. We'll be happy to answer you when we'll get back on December 27 – 29, 2017, and on January the 3rd, 2018. In the meantime, you can also check out our extended documentation and video tutorials.
Thank you for being our constant source of inspiration!
tagDiv Team.