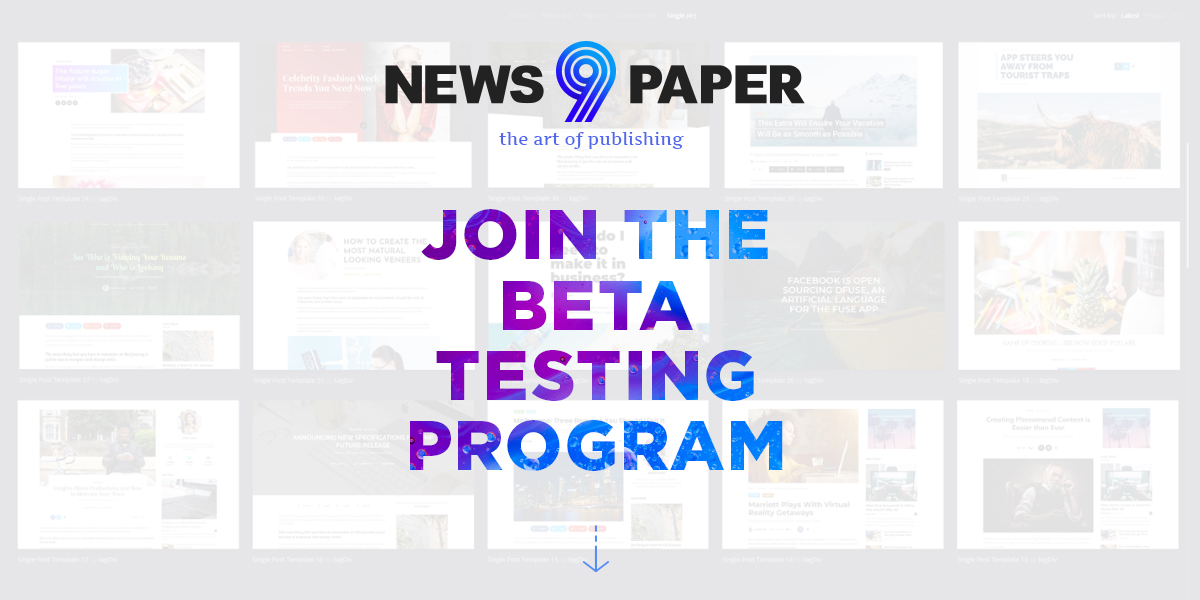 Love testing new features? Do you want to provide feedback and help make Newspaper Theme even better? Then take part in shaping the future functionalities of the theme by testing pre-release versions and letting us know what do you think. Become a tagDiv Beta Tester and join our Exclusive Community!
What is a Beta Version?
A beta is a version of the product that is an incomplete or unpolished update for the theme. Generally, it is intended for us to get feedback on any issues encountered while we continue the development. Beta testing helps us to early catch glaring bugs, that didn't show up under the development process.
Why should I become a Beta Tester?
We are working on many exciting features and want to be sure that they meet the needs of all the awesome developers, bloggers, journalists out there. Now, we are giving you the opportunity to join our Beta Testing Program.
You can be the first one to try out the upcoming features:
Help us build an even better product for you;
Grab the opportunity to inspect and use amazing features before anyone else;
Get involved in the future of your favorite theme;
Start an exciting journey of hunting bugs undiscovered by the developers;
Give your valuable feedback to an expert development team;
Join our exclusive community;
Win awesome badges for your contribution;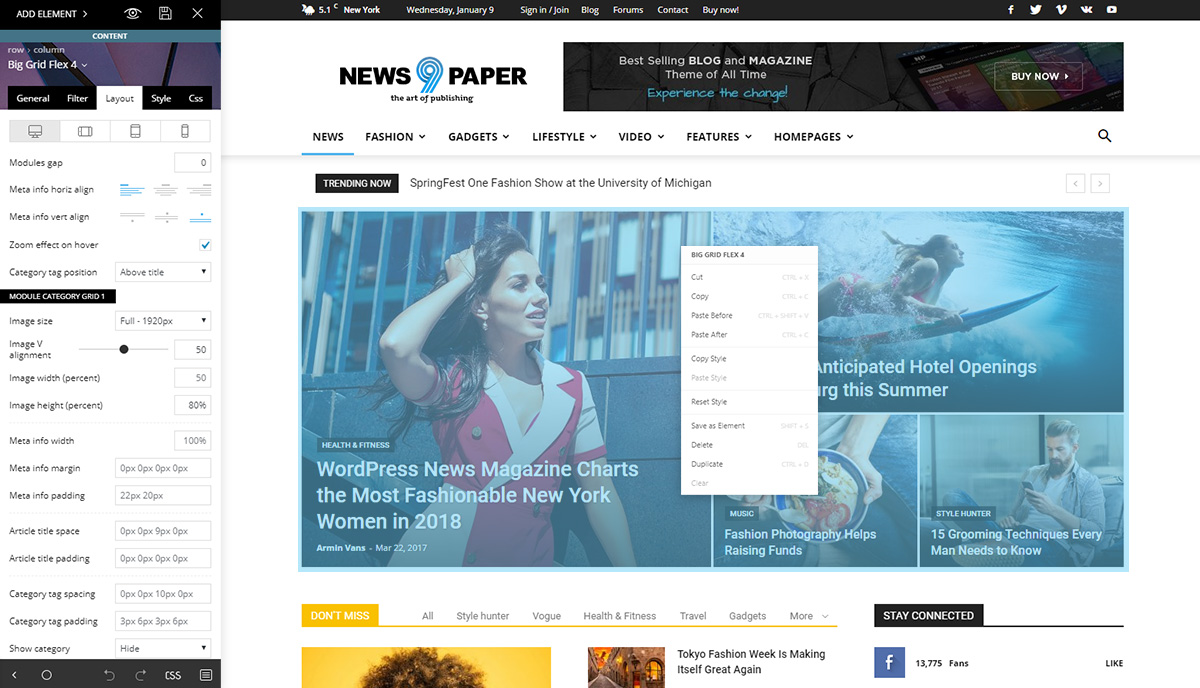 How can I become a tagDiv Beta Tester?
The eligibility is simple and straightforward:
You need to own a Newspaper theme valid license key.
You should be able to create a new self-hosted testing environment.
We are not looking for super technical abilities, however, using the product requires some basic hosting & server management knowledge and standard WordPress skills.
Don't worry! If you've built your website using Newspaper Theme, you already have the skills to test it successfully.
To become a beta tester, fill in the form. We'll select a few testers in the beginning, and expand the program based on your feedback.
Guidelines & Recommendations
Pre-release versions are for testing purposes only and they are NOT SUPPORTED. DO NOT install on your active website.
When reporting issues, try to be as detailed as possible. With all its different combinations of people and particular computer environments, we count on beta testers to identify unspecific issues. Please send us screenshots and details on all the conditions to help us replicate the behavior.
The beta forum is not for support in any way. Our objective is to solve potential issues before the official release. We may not be able to address all the problems that arise during beta testing.
Pre-release downloads are not a way to get access to bug fixes faster. Always wait for the official release before updating your website.
We reserve the right to remove anyone from the beta forum. We don't like to do this, and it hasn't happened to date, but we need to make sure people who are in this group are here to help us test the products properly.
Wrapping up
This program is designed to make sure that our software products are ready for the real world. While we test each update extensively on our own before any release, we also depend on beta testers to help us identify issues we can't check for. We are continuously releasing new versions of the products aiming at fixing bugs or adding new functionality and each one needs to be verified. If you can help us, we encourage you to join us now!