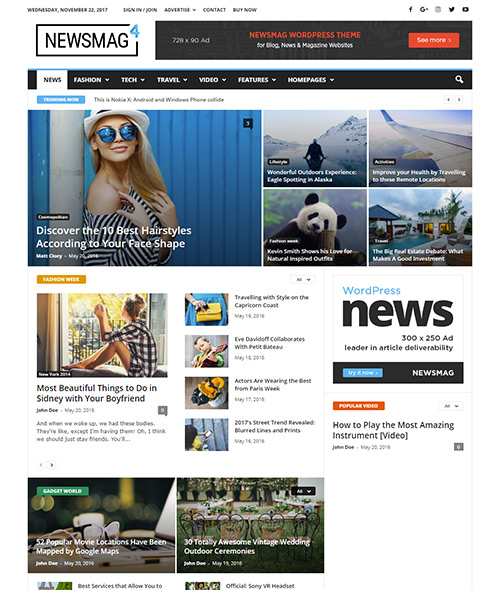 Version 4.7
Release date: 13.12.2018
We love Newspaper. The regular updates, code quality and tons of features mean that this is the final WordPress theme we need to use.
Stephan Whelan
Founder at DeeperBlue
The tagDiv Team provides comprehensive technical support and is always customer oriented thus inspiring our friends and us to develop and to give full scope to our creative potential!
Elena Chepikova
Project Manager at HandMade39
I am in love with this team and of course with Newspaper and I am sure that we are gonna live together forever.
Nitesh Manav
CEO, Tomatoheart Media