New travel demo
Challenge your website's visitors to discover the joy of traveling and feed them with the energy and the beauty of the most wonderful places in the world. Sunny vibrant colors, transparency and contrast were especially added to increase the feeling generated by your stories. You just have to grab a chair and start writing on your amazing articles.
The new Travel demo brings you a clean, elegant and vivid design built to give you the freedom to share your amazing travel experiences and to promote exotic travel destinations. You can load this demo in a heartbeat and customize it to the extent of your unlimited creativity. Try it and take your visitors in this unforgettable journey. Let them experience the wonderful world of traveling!
New custom code panel
We moved all the custom code to one panel and we added auto complete and error detection to it. The code editor works with CSS, JavaScript and HTML and it detects common errors, like wrong selectors, broken HTML tags or JS code errors… it's awesome.
Performance improvements
the following modules of the theme are loaded on demand now: td_log, td_remote_http, td_remote_video, td_data_source, td_video_support, td_more_article_box, td_page_views, td_review, td_ajax. This means that the theme loads them only when needed. We mesured a 10% faster load time after this tweak.
Before this update, the editor style sheet used in tinyMCE was dynamically compiled from less on each request. In this update we managed to use a single css file that is precompiled while still providing the WYSIWYG feeling of tinyMCE and Newspaper.
Each demo now also has a custom CSS compiler. This compiler is used when you change the theme color or other settings that affect the appearance of the front end and with the new system each demo can load only the required css, without selectors or aditional css for other demos.
New sorting options (via jetpack)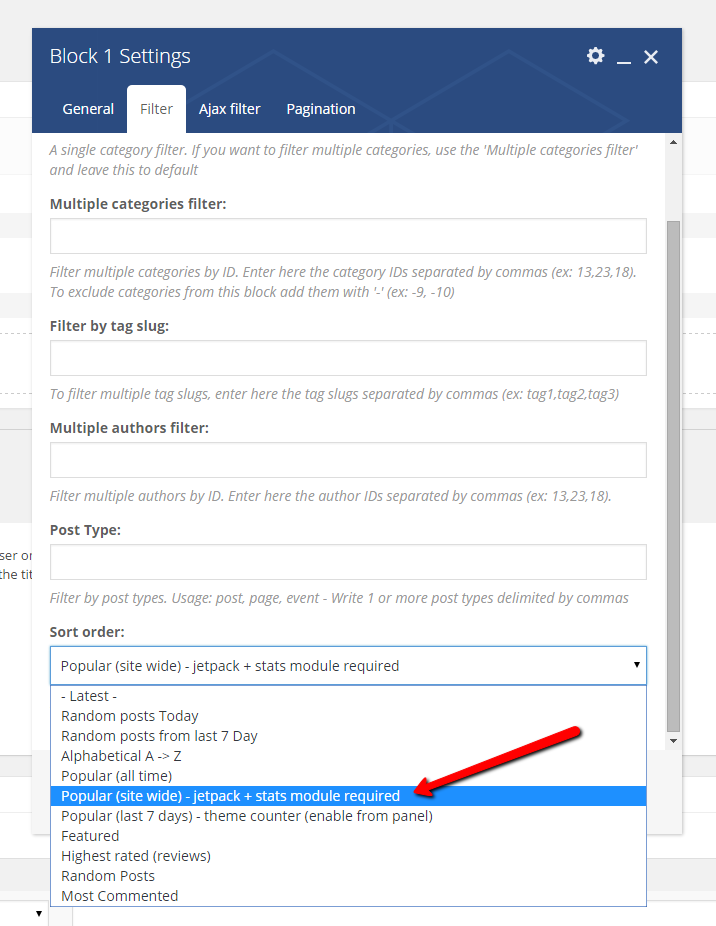 Starting with this version, on all of our blocks and widgets you now have the option to sort your content via the Jetpack stats module.
When activated, the block will show the most popular posts on your site in the last 2 days according to the data provided by the Jetpack stats module.
New Visual Composer version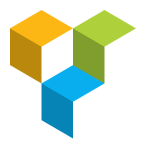 We know you guys want the latest visual composer as soon as it comes out but we always test the plugin before we release an update to be sure that everything works as expected.
Usability improvements to our widgets
** Huge thanks to @shubhra from our forums – for providing us with a tip about how we should deal with widgets title so that it appears in the wp-admin panel.
Newsmag 2.3.6 update – April 14th, 2016
new: Visual Composer plugin updated to the latest version 4.11.2
new: Revolution Slider plugin updated to the latest version 5.2.4.1
fix: a jQuery syntax issue that appeared after WordPress 4.5 update
Newsmag 2.3.5 update
fix: WordPress 4.4.1 homepage pagination issue
Newsmag 2.3.4 update
new: visual composer was updated to the latest version 4.9
new: revolution slider was updated to the latest version 5.1.5
fix: modified structured data to comply with Google's new requirements
Newsmag 2.3.3 update
fix: pagination was not working on categories with big grid disabled on WordPress 4.4
Newsmag 2.3.2 update
new social counter version. Facebook requiers now an API key, read more here: http://forum.tagdiv.com/tagdiv-social-counter-tutorial/
Newsmag 2.3.1 update
The documentation url for demos was wrong in wp-admin and has now been corrected.
Added http channel test status in the system status panel. You can now check if the theme is able to get the tweet count, like count etc from your host.
Error that was showing up in logs when the theme panel was saved.
Sorting bug on custom page loops has been fixed.
Added the new google ads sizes to the panel.
Removed unused code from the theme + theme panel. We shipped the weather widget code by mistake. The widget is not ready yet.
We updated the ads links to point to the right documentation
Newsmag 2.3 update
New:
Each demo now uses a separate css generator for that modifies the appearance of the theme. The theme now generates just the required css to for each demo.
You can now show in all the blocks and widgets site wide popular articles in the last days provided by the Jetpack plugin.
The new Travel Demo.
Custom code panel. We realized that all the custom css, html and javascript should be in one panel. We also added a custom HTML code section. All the input areas from this panel have autocomplete (ctrl+space) and error checking.
The theme now has it's own logging system. We can now debug hosting issues easier.
A new self diagnosting and self configurating module that allows our theme to pull data from other sites more reliably.
Fixes:
Paragraphs in comments on posts and in wooCommerce now have appropriate spacing
On post pages if the author box was hidden, the theme was sometimes producing invalid author links
Possible function name collision of our gallery filter. Thanks to @denimology form our forum for this suggestion.
Tabs widget from VC, the shortcode is different in the latest VC version and it loses the theme's style
Non-adsense ads can be disabled responsive using the panel options
G+ new icon
Theme animations where incompatible with some plugins and the visual composer gallery. The animations still worked but all of them looked a bit strange.
Improvements:
The backend editor style that is present in TinyMCE no longer compiles on demand. We ship a ready compiled css and this makes the editor load faster
Added link to user page on login widget from top menu
Social counter button is clickable on the entire area
Almost all the javascript code now passes jshint. We still have about 15-20% of the code to refactor to the new standards but with time we will get there.
The theme's data source class can now be overwritten from the child theme
All the widgets from the theme are now optimized to work better. All the functionality of the widget_builder class is present in the td_block_widget now.
The video playlist now downloads the videos metadata on render, not on save post. This allows us to use the playlist on the on click demos.
The following modules of the theme are loaded on demand now: td_log, td_remote_http, td_remote_video, td_data_source, td_video_support, td_more_article_box, td_page_views, td_review, td_ajax. This means that the theme loads them only when needed. We mesured a 10% faster load time after this tweak.
The list of modified files | How to update the theme | Buy Newsmag