Hello all, this is my first blog post and I will talk about what's new in Newspaper 6.4. This update brings a lot of new features and improvements to the core framework and to the theme.
Better smart lists
The themes smart list system is a very useful tool to create "top 10 things" type articles fast and easy, the system automatically detects the article sections based on the <h3> tag and automatically generates each page with a number (ex: from 10 to 1).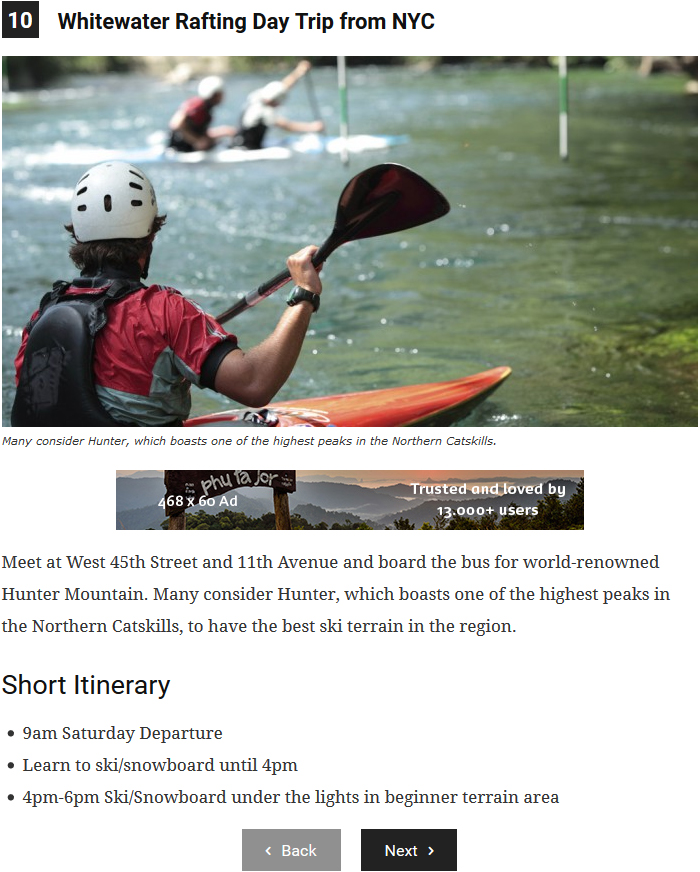 Our original implementation was JavaScript only, meaning that the page was not reloading when you click on the next "page" of the smart list.
After getting a lot of feedback from you guys (and girls) we realized that an implementation that does real page views is needed for SEO and better impressions for ads.
In this update we deliver just that. The theme now comes with two new smart lists that use real pagination and are optimized for ad revenue. After we polish this system we plan to release many more layouts.
Ajax filter preloader
This system loads part of or all the ajax filter "tabs" with the first page load. This provides an improvement to the user experience and even a performance boost if you are using a full page caching plugin. Read more about it here.
GIF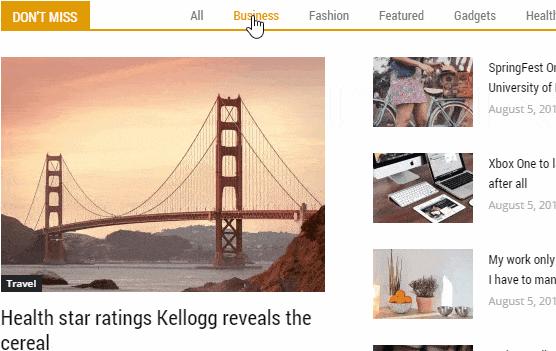 Travel demo

Designed by my colleague Marius for travel sites, this demo features a customized homepage layout, interesting fonts and the new smart lists. The focus was to make a clean layout that looks different and it's optimized for ad revenue.
As always, the demo can be installed with just one click from the theme panel and it's fully customizable. Check out the Travel demo.
Health and fitness demo
This demo is a sleek design, focused on one color created by our designer Cristian. It's customized to look best on health and fitness sites – See it live
WooCommerce plugins
As WooCommerce becomes more popular we decided to add better support in Newspaper for this eCommerce platform.
We built two new plugins for WooCommerce: tagDiv Woo Invoice and tagDiv Woo Label. If you have an online store we hope that you will find them useful and as always we welcome any suggestions and feature requests for them.
The full list of improvements
new: smart list with pagination
new: this is the first version of our ajax preloader. The preloader loads the ajax subcategories on the initial pageload, this provides a better user experience and in some cases a better performance if the initial page is cache.
new: all categories now have an option for infinite loading + load more instead of pagination
new: 2 new smart lists templates (smart list 6 and 7)
new: 2 new ad spots used for smart lists (smart list 6 and 7)
new: 2 new post style template (style 12, 13)
new: demo – Travel
new: demo – Health & Fitness
new: footer background option in Theme Panel -> Footer
new: wooCommerce invoicing plugin
new: wooCommerce label maker plugin with support for label Dymo label printer
fix: default and custom ad size not working for tablet landscape
fix: on the ad block the sidebar ad spot cannot be selected since the last visual composer update
fix: IMPORTANT security issue with the ajax code that handles the sidebars.
fix: issue with ajax subcategories. If you clicked them fast enough there was a chance that they will desynchronized with the content, showing the wrong content.
fix: block 18 css fix for large image sizes
misc: a big part of the themes JavaScript now passes jsHint and complies to WordPress JavaScript Coding standards
misc: mega menu ajax loading now works smoother and the animation is top to bottom
misc: infinite loader now has a loading animazion
misc: we improved the loading animation, when needed it's smaller and it looks better
misc: added link to user page on login widget from top menu