Newspaper 11.4 version is live and brings you new and outstanding capabilities to make your websites stand out from the crowd. In this update, we've enhanced the tagDiv Opt-In Builder to include paid membership paywall options and new ways to build online communities and generate another source of income, right on your site. You can now generate revenue with your awesome content by creating membership plans and locking content to make it accessible only to the subscribing members. A newspaper membership site can host any type of paid news, blogs, podcasts, video content, eBooks, software downloads, video tutorials, online services, online courses, groups, directories, dripping stories & novels, and everything in between.
We didn't stop there! The Newspaper 11.4 update also comes with the global color setting, 7 new full pre-built websites, Google reCAPTCHA v3 support, and a unique pop-up shortcode called Modal Popup that brings extra user experience functionality. The new smart pop-up allows you to create modal windows and draw attention to important sales campaigns, pop-up ads, marketing tools, membership login box, fly-out menus, and so on. A modal popup is visible, flexible, and, therefore, it's a simple way to keep visitors focused. Now, let's have a closer look at all that Newspaper 11.4 update new features.
How to Update Your Theme to Newspaper 11.4?
Before installing a new version of the Newspaper theme, we recommend you backup your website. After your work is saved, you should go to the Newspaper Dashboard Panel and select the Updates tab. Now, just click to automatically install the latest update available.
tagDiv Opt-In Builder for Membership Websites
Newspaper theme is constantly evolving and becoming more flexible with each update. In Newspaper 11.4, the tagDiv Opt-In Builder gets a lot of attention and comes with a new and improved version. Designed as a subscription and membership plugin, tagDiv Opt-In Builder is here to help you gain new leads, lock content, integrate payments, manage subscriptions, and build amazing membership programs – all in your Newspaper website. Let's discover the main features of this fully-functional premium, handcrafted plugin:
Content Locker – this option allows you to show the content you want while it locks a section of the content that matches the established criteria. You can choose to lock a portion of the content or the whole article.
Exclusive Badge – is a badge you can use to mark content available only for subscribers. Also, multiple blocks from the tagDiv Composer page builder can use a filtering option to display only "Exclusive" content.
Paywall System – it's a system that helps you create membership plans, and assign them with lockers and payment methods. You can lock the content on your site and allow full access only when a payment is made.
Free, Paid, and Trial plans – there are three pricing plans.
Direct and PayPal Payment – members can unlock content by paying a fee via bank or PayPal.
Unlimited Pricing Plans – build as many pricing plans as you want or need. You can have multiple free, paid and trial plans simultaneously, as long as you keep track of them and they make sense to you. There's no limit.
My Account Page – your members have their own subscription page on the frontend, the place where they can see all their membership plans and subscription details.
Subscription Types – Free forever, monthly, or yearly.
Subscriptions Management Dashboard – This is your Admin Dashboard, a panel in the backend of your website where you can manage all the subscribers. With a few clicks you can see the active, pending, or inactive subscription plans and more details, all in a single place.
Link Tracker – a new conversion tracking tool designed to help you send conversions data. It allows you to add script codes to track conversions that take place outside your site, like your bank account, PayPal, or other external channel. Define conversions and send them to your tracking system (e.g. Google Analytics) by manually customizing parameters within the tracking script.
Whether you're a journalist, blogger, or representing any marketing agency, Whether you're a journalist, blogger, or representing any marketing agency, eCommerce site, startup, or any type of business, the tagDiv Opt-In Builder and your content can help you get subscribers and leads, increase sales, and generate recurring revenue.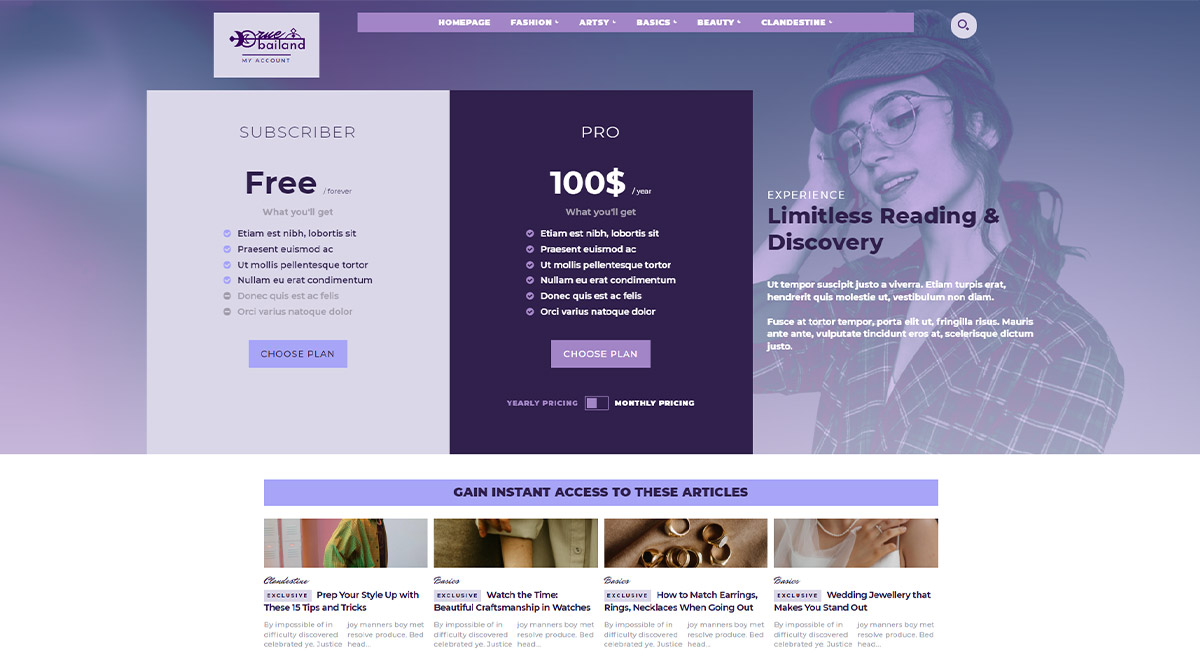 Standalone: Update tagDiv Opt-In Builder individually
As we plan to continue developing the paywall and membership capabilities, we're making tagDiv Opt-In Builder the first tagdiv plugin that can be updated without the theme. It works as a standalone plugin that will be updated even if the Newspaper theme is not.
Pop-up Shortcode for Dragging Attention
We know pop-up windows can be annoying sometimes, however they are a useful marketing tool. The Newspaper theme comes with the capability to create awesome pop-ups without installing new, paid plugins. The Modal Popup element gives you the power to control all the functionality. The shortcode helps you to highlight an important piece of information or content. With a modal popup, you can create:
Pop-up ads
Fly-out menus
Sale campaigns and discounts
Free downloads (ebooks, software, videos & more)
Warnings and alerts
Several Form Types (newsletter, login, or signup)
Multi-step processes to complete wizards or install something
Announcements and events
Online courses and services
And many more.
For the user experience, the Modal Popup shortcode is a beautiful way to interact with your website and it is also a valuable marketing asset for you. The Modal Popup shortcode appears on the site until the user clicks on the "x" button. You can set it to reappear after several hours or when the page is refreshed. Moreover, this type of pop window can appear while scrolling, and content locks instantly. To unlock it, the audience should subscribe to become members. Give it a try and see how it works for you!
Entirely Customizable New Membership Pre-Built Sites
New pre-built website designs are ready for you to try! Innovative, with fresh New pre-built website designs are ready for you! Innovative, with fresh additions, these site samples are entirely customizable. This time, the Newspaper theme comes with seven pre-built websites that have the tagDiv Opt-In Builder installed and membership pages already personalized: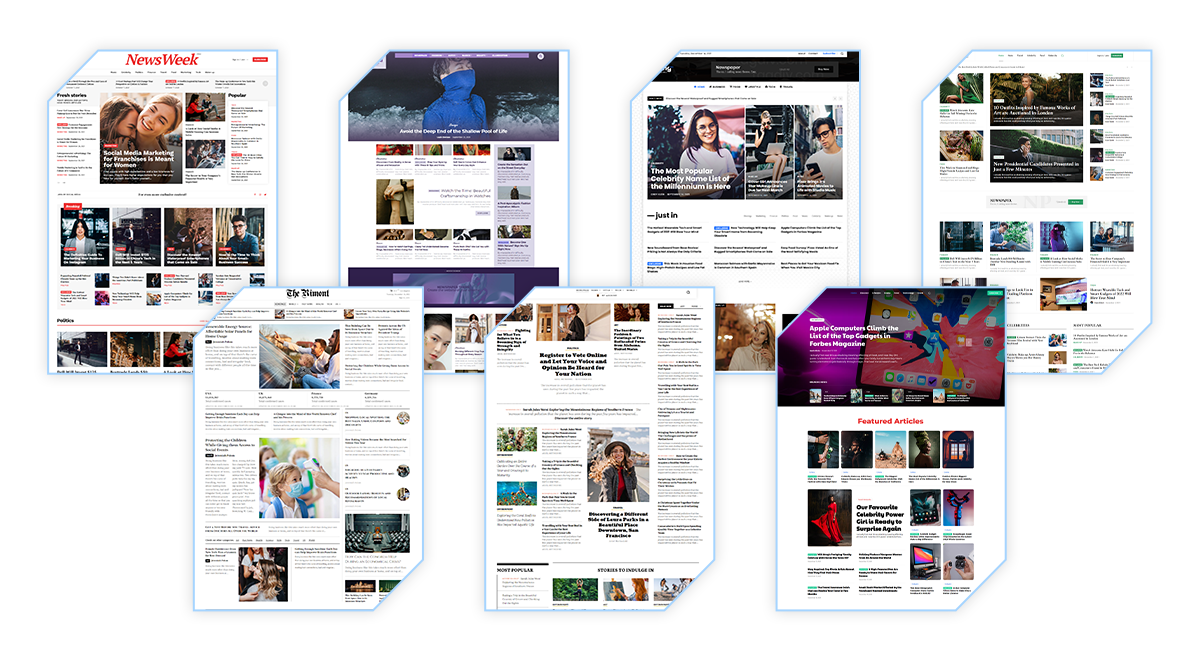 If you want to find out more information on these new, outstanding pre-built websites – we've written a comprehensive article on the new designs available with tIf you want to find out more information on these new, outstanding pre-built websites – we've written a comprehensive article on the new designs available with the Newspaper theme.
More than Colors. Go Global!
Furthermore, if you've already enjoyed working with the Website Manager tool inside the tagDiv Composer – the place where you can tweak the header, footer, and global fonts of your site – you'll be delighted to know that now, the Newspaper Theme allows you to set up Global Color Options.
If you want to change colors all over your site, there's no need to change all your tagDiv Cloud Templates individually. It's easy to access the Website Manager and modify everything from a single place! Everyone loves vivid shades, and with the Global Colors option, you can customize colors on every element, all at the same time.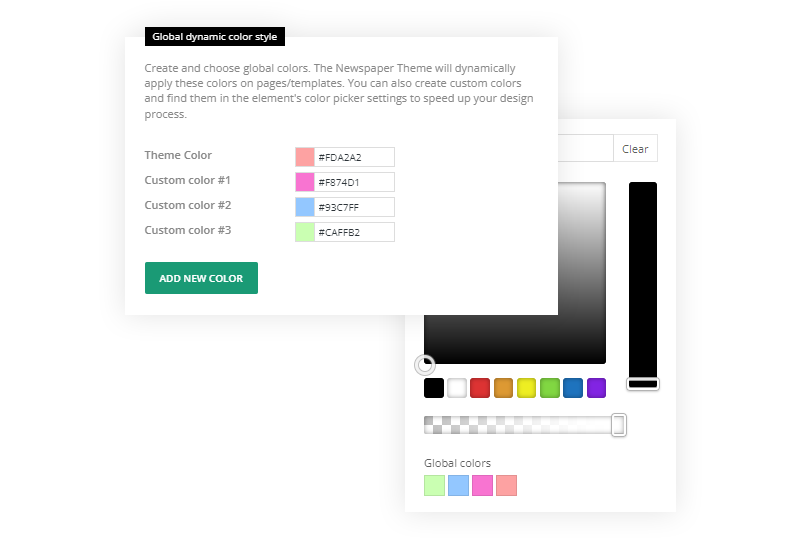 Design Your New Membership Site with Newspaper!
With Newspaper 11.4, you're able to create fully functional and responsive membership websites with an integrated paywall system that permits you to generate revenue. If you're curious how this works and you haven't worked yet with our tagDiv template, get your Newspaper theme license and create your first community-based website!