If you want to design a membership site on WordPress CMS, you'll need a WordPress theme that comes with that functionality and gives you the possibility to build engaging communities. Why is it important to find the perfect theme for your membership site? Because you'll need a responsive, flexible, fast, and performant theme that can boost your business so you can achieve all the goals you're aiming for without expensive plugins.
The Newspaper and Newsmag themes are the best WordPress themes for a membership site. They go beyond the news, newspaper, eCommerce, or blog industries. The membership functionality from the Newspaper theme introduces a new way to increase your income and the possibility of a visitor to belong to a specific community.
What is a Membership Site?
It is a website built with member-only-access functionality. This means that some parts of the site's content are available just for paying and subscribed members. A membership website can gain new leads for free, require a paid subscription, or can be a little bit of both.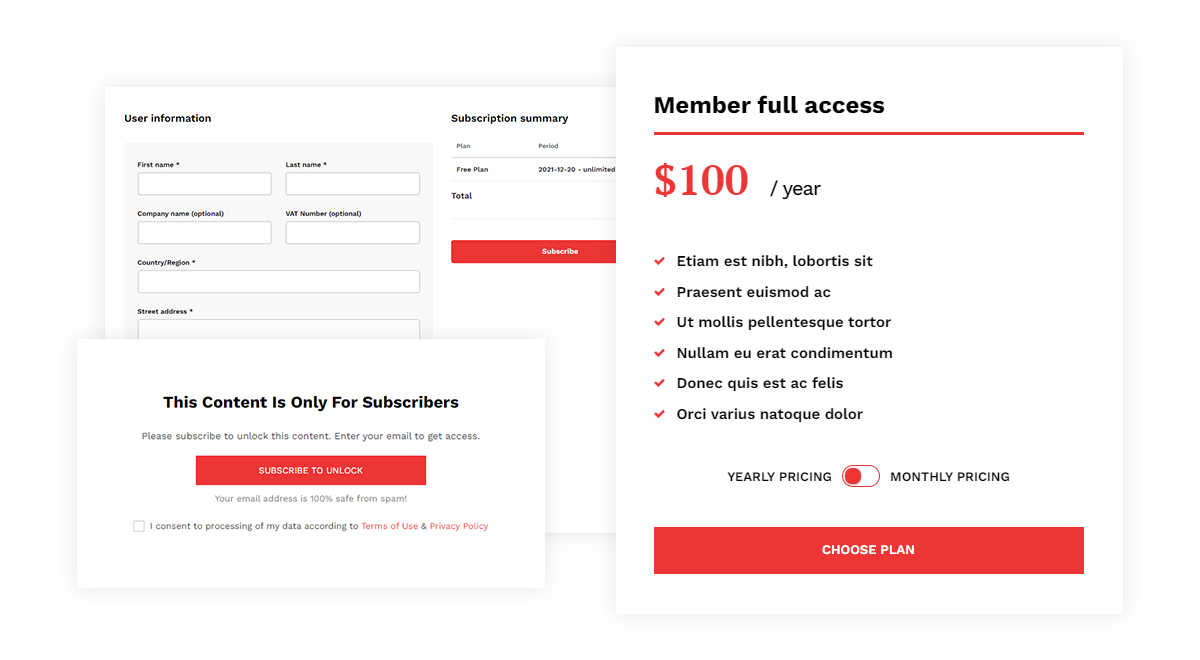 Behind the paywall, subscribed members will have access to unique content, exclusive offers, or be part of a specific community. Usually, this type of functionality is given by a membership plugin or a feature built-in into the theme.
According to Vocabulary, you can "use the noun membership to describe the people who together make up a group or organization. Your secret childhood club may have had a membership consisting only of you, your brother, and your best friend.
Any official group has a membership, the people who belong to it. Your high school French club has a membership, and so does the United States Congress."
The WordPress Theme Choice
People build websites to provide content, show ads, sell goods, courses, and to promote their work. But how about making some income generated from your content? We all know that content is king. WordPress websites are easy to design and manage, and you can find a lot of membership themes.
However, if you're concentrating on a theme specifically built for the membership industry, probably you'll have solely that basic functionality, without the possibility of highly customizing the looks and feels of your website. If you want to attract more visitors and engage them with members-only content, you'll need a beautiful website inside-out.
To pick a WordPress theme for a membership site could be challenging. What you can do is outline your needs in terms of customizability and flexibility. Most important is that you do not need a membership theme to create a membership website, as you can use any template that is compatible with a plugin that brings such functionality.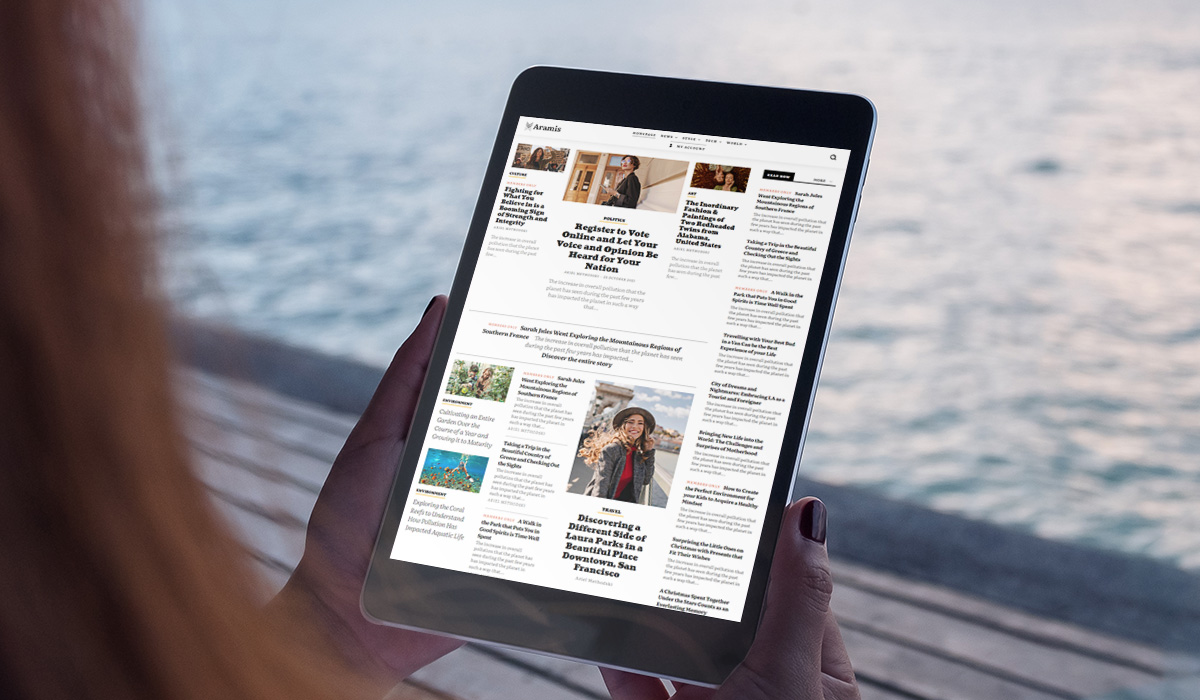 Newspaper Theme on a Membership Site
Our recommendation would be the Newspaper theme, as it comes with a frontend page builder, dozens of pre-built websites, and a gallery of designed layouts you can easily adjust based on your preferences. The Newspaper theme covers a range of subjects and industries.
Besides, the Newspaper theme includes the tagDiv Opt-In Builder which is a membership plugin created in-house, exclusive for our customers. It comes with more functionalities, including the possibility of placing a paid membership for the site's visitors. With Newspaper you can:
Gain new leads and build lists for email marketing purposes.
Show blocked content only to subscribed members.
Add a badge for Exclusive content meant for members.
New members can pay a membership fee through PayPal.
You can add as many Plans switcher elements as you want.
You can customize the locked content box.
Your members can login to see their dashboard, account settings, and paid subscription plans.
Regardless of the content that you would like to lock, being an exclusive member is an affinity that most of us want to easily achieve. Visitors on your membership site will be happy to be part of a small online society, and you'll be mesmerized seeing your members' list grow. You'll create amazing content that will delight your readers and will keep them returning and paying the membership fee to see more.
Decide What's Your Membership Site for
When you consider building a membership site, you need to have a plan. What are you trying to sell through this type of functionality, which audience do you aim to reach out to? You're actually trying to gather more people interested in the same activity.
For example, if you are a personal trainer, you can give your audience access to coaching and nutrition programs. Another examples:
Online courses or any educational ones
Painting, art videos
Unique food recipes
Parenting courses
Crafts for kids
Business advices per niches
Mental health and personal growth
Special Events such as theatre plays or short movies
Digital Products
Donations
If you want to know more information on these, you can read our article on the most popular types of membership websites.
Conclusion
To have people pay for a membership, they need to see the value of the content you provide. If they feel it can make a change for them and help them discover and learn more, they'll definitely subscribe to your programs. For sure, you'll have to differentiate from the competition and put your soul into the new membership site.
Start by choosing a strong hosting provider that can handle heavy-load content, and pick a suitable WordPress theme that can help you build the community website that you envision. The Newspaper WordPress theme is a reliable and versatile template with premium membership functionality, that's perfect for any type of membership platform.
Membership websites ensure recurring revenue, which can easily predict one source of your income if your job is done right.
If you enjoyed reading this article, then you could follow us on Instagram, Facebook, Twitter, or LinkedIn accounts and engage others to discover more WordPress insights. Also, below you can subscribe to our newsletter.