Whoa! Today is the day we hit 90,000 sales on ThemeForest! We've dreamed of reaching this milestone since the release of the Newspaper WordPress theme back in 2013. We are enthusiastic about sharing this important achievement with you. We are celebrating this amazing moment by showing our gratitude to you. Thank you all for your support, feedback, and help to keep improving and maintaining our theme up to date. Let's take a look back and remember how the Newspaper Theme came to be.

Newspaper theme is the Art of Publishing
One day, two friends thought about creating a business that combines both their passions: design and software development. So, what did they come up with? A dream of having a web development company. And the first step was getting a WordPress theme listed on ThemeForest. As impossible as it seemed at the beginning, the passion made them stronger and more determined than ever. They had many attempts to get a WordPress template listed on ThemeForest. They struck gold one day with the Newspaper Theme. It quickly became known and loved worldwide. This simple theme has been the foundation of our dreams and our futures. The very two who had first embarked on this ThemeForest journey alone grew and became the very leaders of their own company. As a source of inspiration for everyone, Newspaper WordPress theme conquered boundaries in the online environment and became the number one selling news theme in the website industry.

Rank does not confer privilege or give power. It imposes responsibility

Peter Drucker, author
We build and develop our themes (Newspaper & Newsmag) in a small town in Romania, in Alba county, in our only headquarters. A place where magic happens. Here, at tagDiv, it's all about our supportive community. We help one another strive and become better. We are more than just coworkers, we're friends who build memories together. We know that in the IT industry, to perform, you have to improve yourself constantly. And what better way to do this than with understanding and encouraging colleagues, a family whom you trust with your very being? When working side by side, the team evolves.
How is it to be Number One in Sales?
We've come a long way, and we owe it all to you. Newspaper is the leading WordPress theme in the news category. It rose up pretty fast because the news industry really needed a product like this.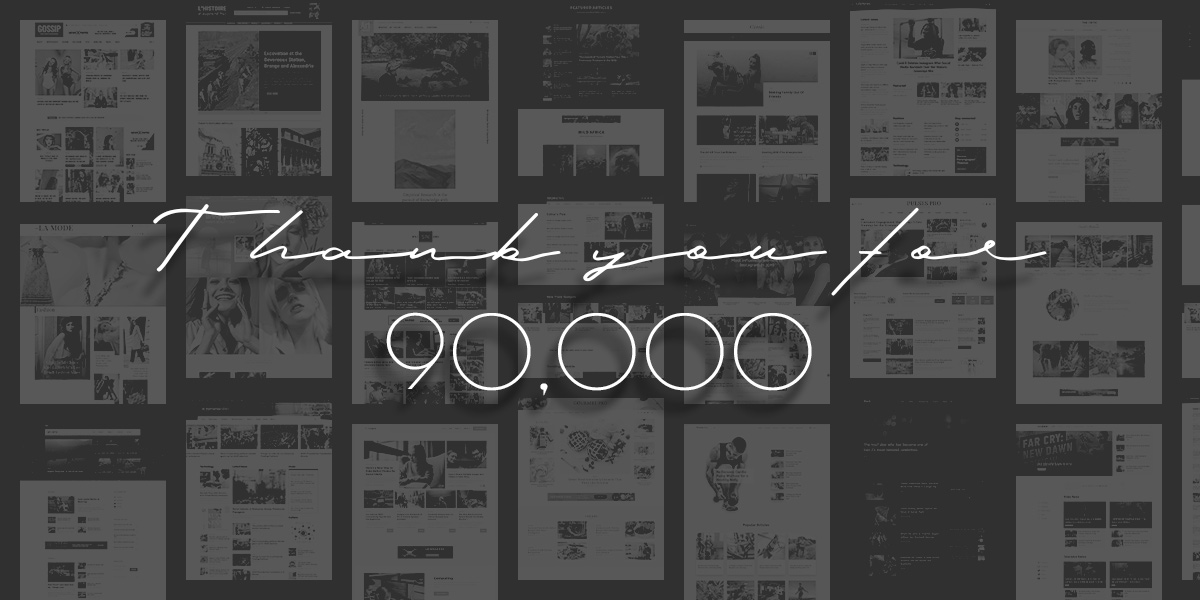 Being the number one news theme in the world is challenging. The Canadian writer Robin Sharma says that "Small daily improvements over time lead to stunning results," and I couldn't agree more. Every added feature is a small step we take to make Newspaper Theme faster and more performant. Moreover, each new demo design shows you the stunning looks Newspaper Theme can have on your website.
In other words, Newspaper WordPress theme combines:
Functionality
Customizability
Intuitive
Flexibility
Professionalism
Newspaper Theme overview, with main changes
It took us a few years to create this amazing Newspaper theme solution that fits any website and fulfills any dream. Let's take a quick view together to the main updates of the theme, and the most awaited features, such as:
Newspaper 7: built-in structure dedicated to small screen users creating an immersive experience for your mobile users.
Newspaper 8: we launched the first version of the tagDiv Composer, the one-of-a-kind page builder for the frontend.
Newspaper 8.5: Landing page elements to help you create an online business without web design skills and large budgets.
Newspaper 9: tagDiv Cloud Library is a massive collection of pre-made design templates for your articles and pages.
Newspaper 9.5: introducing the Header Builder and the Infinite Loading feature that helps you keep the audience stay longer on your website.
Newspaper 9.8: the theme now has lightweight PRO Demo designs, ready at one click away.
Newspaper 10: Enjoy speed! We've made the theme lighter and faster, and designed a new interface for the tagDiv Composer.
Newspaper 10.3: introducing the Footer Builder within the Website Manager, for live editing.
For the full list of additions and fixes, please take a look at the Newspaper Changelog here.
You Challenged Us to Do Better
You, our customers, are the real heroes. With your help, we've improved the Newspaper theme. You've challenged us to set our goals, and we accomplished this together. We appreciate the love and given trust coming from you. Stay tuned for new feature releases that will continue to make your website stand out from the crowd, and you, a happy website owner! Thank you for using the Newspaper, the best news WordPress theme we have ever built! We're so delighted to discover our theme behind your amazing sites, so please feel free to Showcase Your Website and let everybody see it! Thank you all for the given support and confidence you gave us in the last (almost) 7 wonderful years. Why do you think Newspaper is the best choice for your website? Tell us below in the comment sections. Love, tagDiv.