I'm sure you remember the days when you woke up in the morning and drank your coffee while holding a newspaper in your hands. Today, you sip your coffee while browsing news websites and choosing the topics you're interested in with a single click. But, how about owning a news-related blog and making it wow the world? Nowadays, everyone wants a beautiful site with appealing visuals. It's all about publishing catchy stories with style. In today's article, we'll take a closer look at how to start a news website and how to get creative while you design it.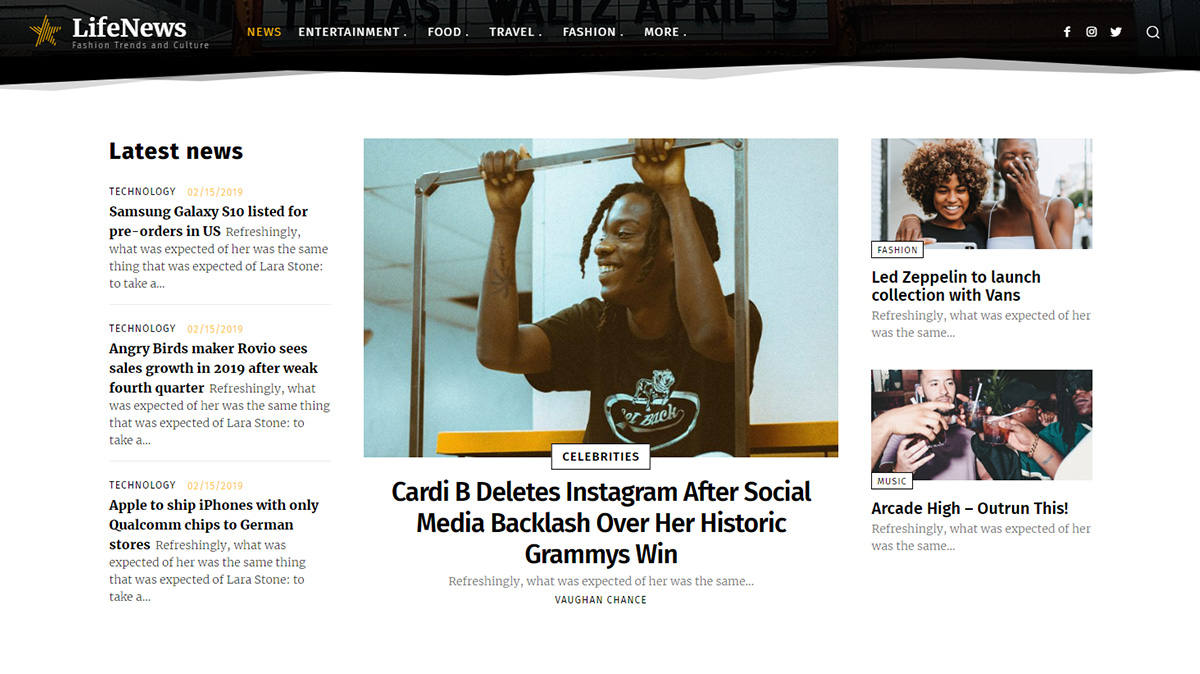 Turn imaginative ideas into real, creative hacks
People who work in the Information Technology business are divided into web developers or web designers. Both have different skills. Web developers are analytical, play with numbers to develop software functionality, while designers bring beauty to the table.
However, where do you get your imagination from? Whether you need a new idea for redecorating your office or rebranding a website, creative thinking is influenced by the two brain hemispheres but also by outside stimuli. Quite often, there are unrelated ideas that blend and deliver original solutions. Furthermore, if you feel like you don't have any creative skills, they can be learned and maintained. First, go beyond your comfort zone and try new things. Like the American painter, B. Januszkiewicz advises, "creative thinking inspires ideas. Ideas inspire change."
Getting creative with your news website
The wide web is full of websites with difficulties in browsing through the content. Whether you want to reach the contact details or the search bar, the user interface must be intuitive and friendly. Beware of this when you're building or rebranding your news website. If you're starting it, you must find a suitable template, especially if you're using the WordPress CMS. Look no further than a Newspaper theme that helps you design any news website, regardless of its subject. From sports, health, tech, global, architecture to lifestyle and anything in between, it's all about the news you spread.

There are a few things you don't have to neglect when building a news-related website:
1. Overall Color
Define your business color. If it's a website on lifestyle and entertainment news, it would probably be best to use purple hints. On the other hand, supposing it's a basic news website, you should use an overall black and white, blue or red color.
2. Design Layout
When you're looking for a WordPress theme, a detail you shouldn't ignore is the demos or pre-made design templates variation. The more, the merrier. If the web designers already struggled and created tons of alternatives, all you have to do is choose the best suited one for you. No matter if you've opted for a minimal style, or classic news with multiple blocks, find your own balance. A tip for you is to find a flexible theme with drag and drop elements where you can easily mix and match.
Something to look at when picking the right design:
– organized mega menu
– sticky sidebar
– infinite scrolling for posts
– social integration
– visible "About Me" page
3. Typography
Another important aspect when designing a news-oriented website is typography. It's vital that people actually read what you're writing about. If it's a stylish, handwritten font but not legible, they'll leave the page. Usually, classic news sites display the content in Roboto due to the comprehensible and simple lines.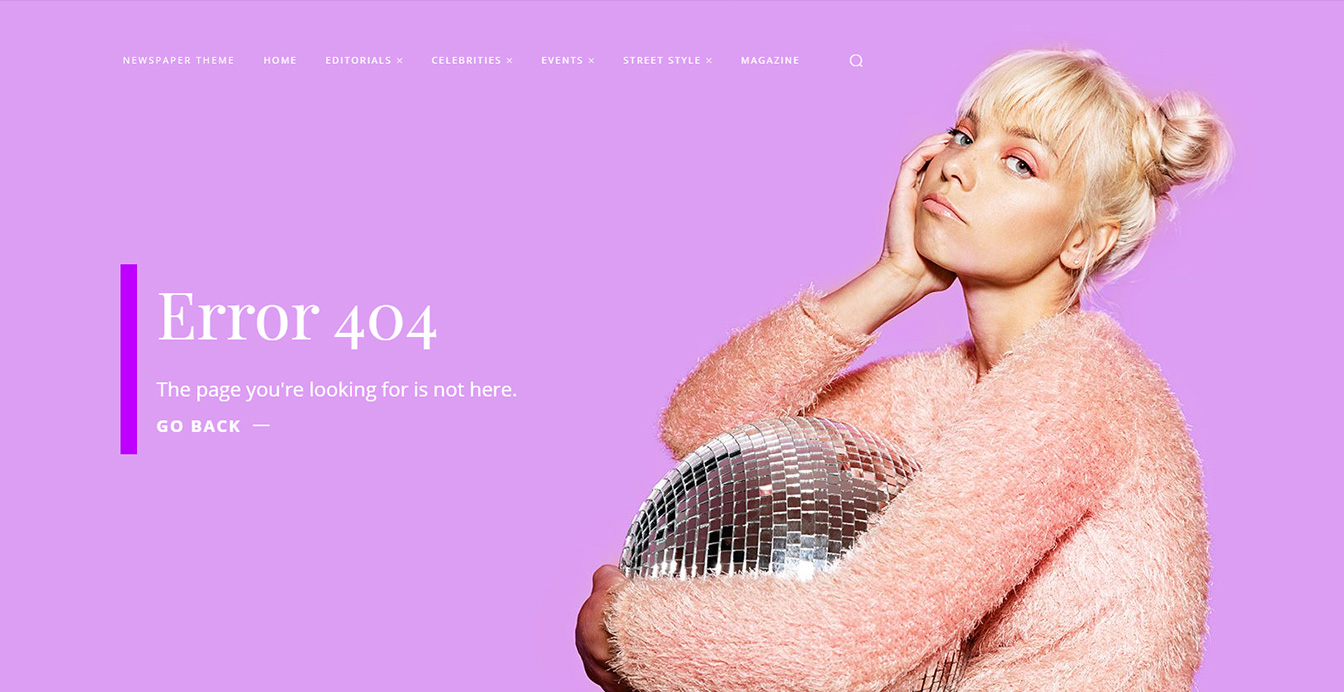 4. Get creative with your 404 Page
You've probably seen 404 Error messages. This happens whenever a page/post is moved, deleted or it's private. What can you do about this situation on your site? When making some changes on your website and don't want to show broken pages or posts, the best solution is to publish a beautiful 404 page, that doesn't look like it's an error. This way, visitors will return to your site.
5. Original Content
Another element you should pay attention to is the content. Visitors appreciate a site for its unique content. They also love to read the news on a well-made website, that performs at high standards. Optimization is an important key. Minimize your images, videos, or podcasts while keeping their quality, and deliver enjoyment.
Bring utility on your news website
Having an intuitive news WordPress theme really eases your website designing process. With the right tools and the five tips we've shared in this article, you'll get visible. Once you establish what your website is about and how it looks, you can focus on writing quality articles and showing amazing images and videos to highlight them. Pay attention to the smallest details and optimize everything. If you want to check out the world's most famous news related websites, you can check out this great article on Feedspot.