On-demand customization solutions is something we were constantly asked about in emails, social media, and our forum. Some of you, our Newspaper theme and Newsmag theme clients have requested us to implement specific development solutions to go beyond the theme's capabilities. Furthermore, we get many requests for WordPress websites that are not using tagDiv themes. That's why we've decided to extend our services and be helpful for everyone who looks out for a professional team of web developers, web designers, and brand strategists.
tagDiv Web Development and Web Design solutions have been recently added to our online portfolio due to the high demand. This article has the purpose of showing you some of the available custom solutions (describing each one of them) as well as guiding you through the submission process. Also, we'll let you know where you can find (or leave) reviews about tagDiv Software Company, and what are the meanings of a web developer & web designer.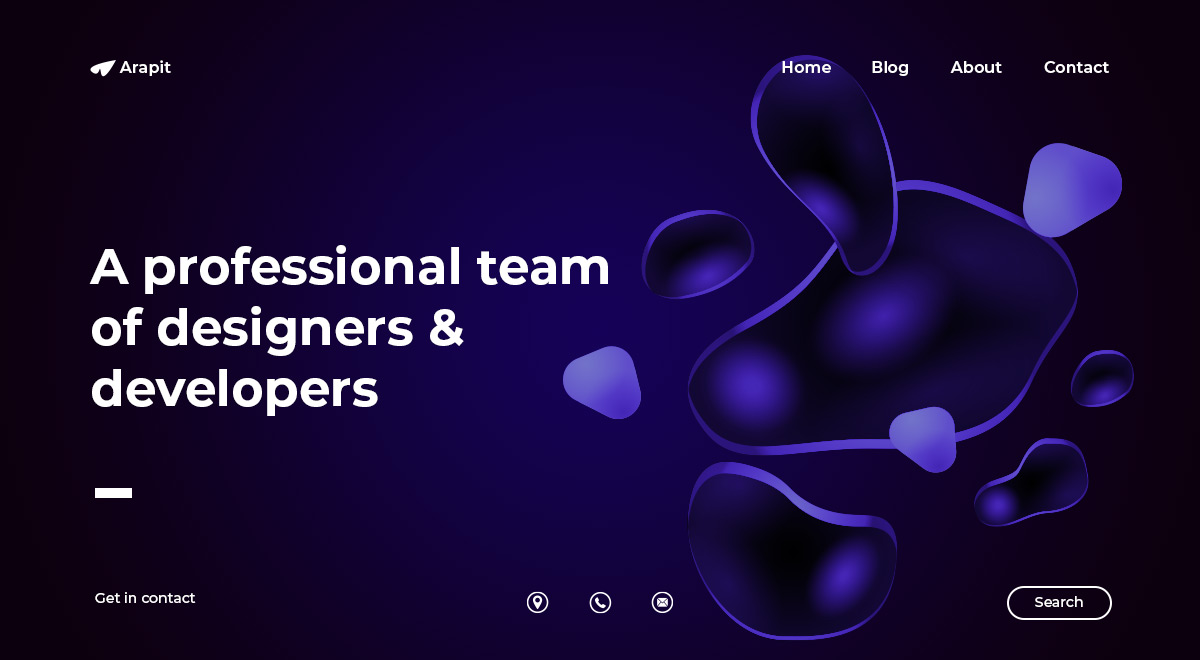 Custom Solutions by tagDiv Software Company
We have designed several pages to list our services and show you some of our projects. Let's get a better understanding of them.
Basic WordPress & Plugins
Some people are just starters in the online environment or non-techies. Also, there are clients that do not have the time to do these operations themselves. A basic WordPress install means taking a few steps before facing the Internet and its users. You have to create a database on a server, upload the WordPress CMS package on your hosting account, set up the wp-config.php, and run the installation via localhost or the network IP address. After WordPress is up and running with the right parameters, you'll need a theme. Usually, people opt for the Newsmag theme or Newspaper WordPress theme because we constantly update and improve our products. Furthermore, when opting for one of our themes, we'll also install one of the theme's demo designs of your choice.
Then, of course, comes the importance of having plugins to extend the functionality. First of all, stands the required plugin installation. Then, the enhanced functionality plugins; for example, if you want to do SEO, you'll need a plugin (that has to be installed and tailored to provide the necessary performance). Another example would be a plugin to make your website multilingual; a caching plugin; or a security plugin. The examples are many and can vary due to your preferences. The choice is yours, depending on what exactly you would like to achieve with your website. For the full list of actions included, you should check out the web design and WordPress services page.
Web Design & Content Management
If you're having lots of content and images, but your site's bounce rate is high, and you don't get returning visitors, it is time to take care of your UI and UX. It means that people can't find their way around your website or don't like how your site looks, so they don't give your great content a chance. Making your site an appealing one, with the perfect colors, buttons, typefaces, and an intuitive menu will definitely help you reach out to more people. The tagDiv web design and content services are ready to provide professional solutions to redesign or design your site from scratch.
Web Development Customization
We strive to develop solutions that can fit any website requirements. This means that our professionals will put their CSS, Javascript, and PHP customization skills to work. Our solutions are responsive and carefully built-in. The web development services we provide involve both backend and frontend development stages. From building functionality from scratch, adding new features to integrations with various services, and everything in between, our developers provide solutions to your specific problems.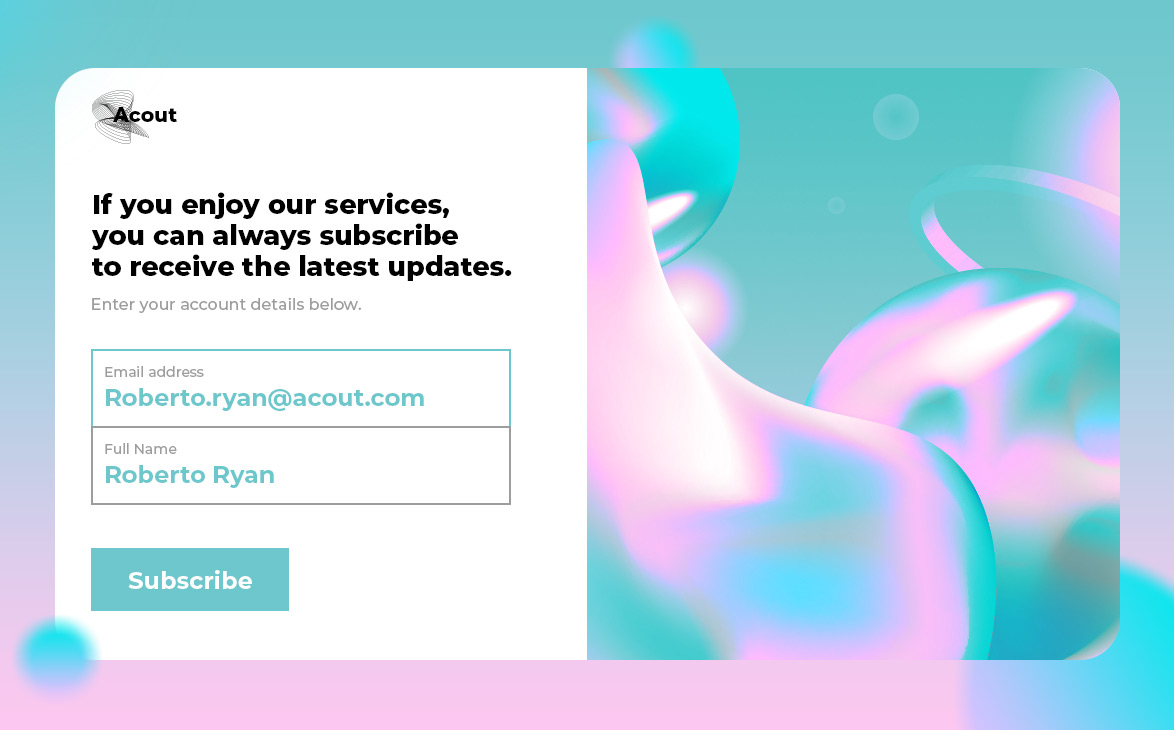 Migration Services
Migrating a web service application between different environments (or from a test to a live site, or content of an old website to a new one) involves deployment configuration knowledge, programming language, and more skills. Here at tagDiv, we're empowered to:
Migrate your website from another CMS/HTML to WordPress.
Migrate your old content to the new cutting-edge technology.
Transfer your website to a new server and domain in a safe mode.
So, basically, we could build any solution for you and your website so you can achieve the wanted functionality and performance. Just reach out to us and we'll be happy to read your story, and your vision and provide the best solution. That's how we see our projects: as different stories. For instance, a photographer attends to people's important life moments and captures their joy and happiness in well-balanced shots. A photographer is part of the story. For us, every project is a new challenge, a story that deserves to be tackled. Some of our development stories are published under the tagDiv Portfolio page.
Please note that if you want a quotation for your project, you need to Submit Your Request and provide as many details as you can, so we can better understand your requirements. My colleagues Alina and Bogdan are the ones who'll greet you and explain every step of the collaboration between you and our software company.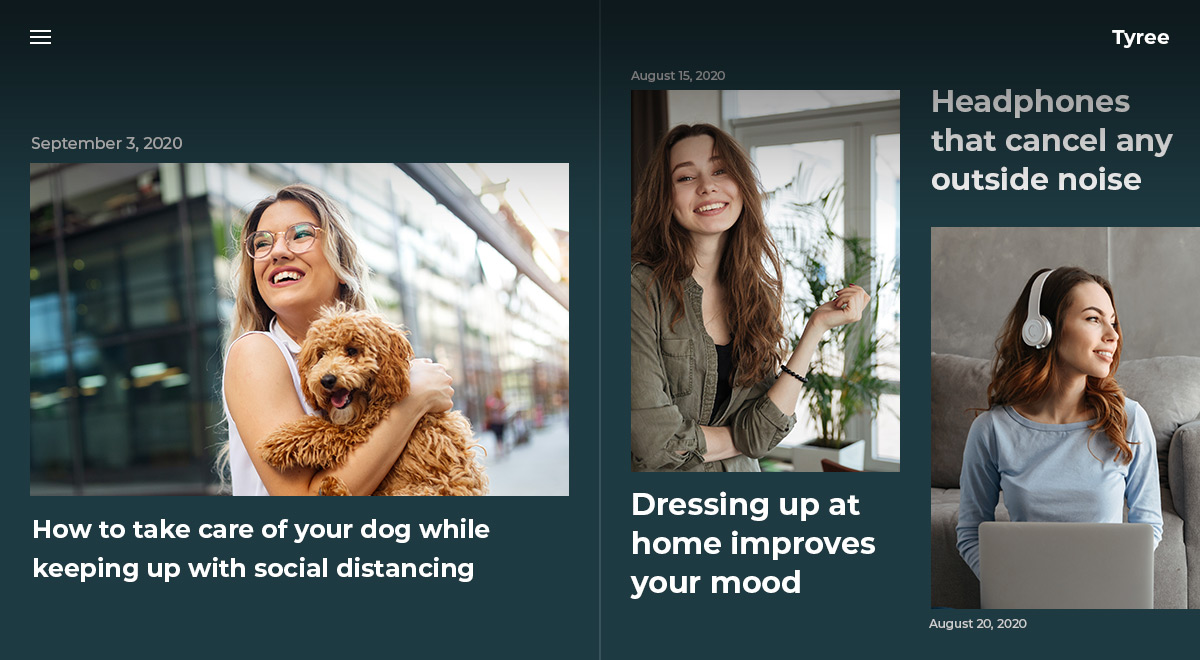 Popular Reviews Platforms where tagDiv Software Company is listed
When we want to buy something, we usually analyze the product, product reviews, and the company so we can make the right decision. All the done research is giving us the trust we need before making a choice. Relevant and unique reviews based on real projects are important for people seeking to partner up with a company. Let's take a look at the most popular websites that have listed the tagDiv Software Company and our on-demand services.
Clutch is about real testimonials and real projects, just the way our business is. This platform assembles client reviews, real case studies, and data in a single place, just to help you find a business company that can provide the services you need. tagDiv has been recently recognized by Clutch as a Top B2B Romanian Software Company and leader for Easter European countries, a story we've written about on our blog.
TopDevelopers is a directory and review platform that gathers valuable information about IT service providers around the world. If you're seeking a professional team to build your website or redesign it, you should consider this website's recommendations. tagDiv was included as a Top Web Development Company in 2020.
The Manifest is a website that gathers how-to guides, builds tops with the best software around the world, and analyzes data. This website publishes the ultimate business news for entrepreneurs, innovators, small, and large companies. tagDiv was included in the list of the best web development companies from Romania.
As the name suggests, the Agency Spotter is a digital platform that helps you find a creative team to work with for your business. You can filter the agency by service, location, and budget.
Founded by the business strategists Brian Regienczuk and Joseph Raccuglia, Agency Spotter was fully launched in 2013.
The Wethrift website is a trusted authority among customers that look out for discount opportunities, including software company deals. If you're looking for a 15% off custom tagDiv solution, just include the code from the WeThrift page when you submit your request.
You'll also find our company listed as a top business in many authority website articles, including SoftwareWorld, TopWPBlog, ThinkMobiles, Digital, and others. If you have already worked with us for a personalized web project, feel free to write an honest review on the above platforms. We would love to discover your thoughts about your experience with us on our profiles available also at CrunchBase, 99Firms, Techreviewer, or GoodFirms.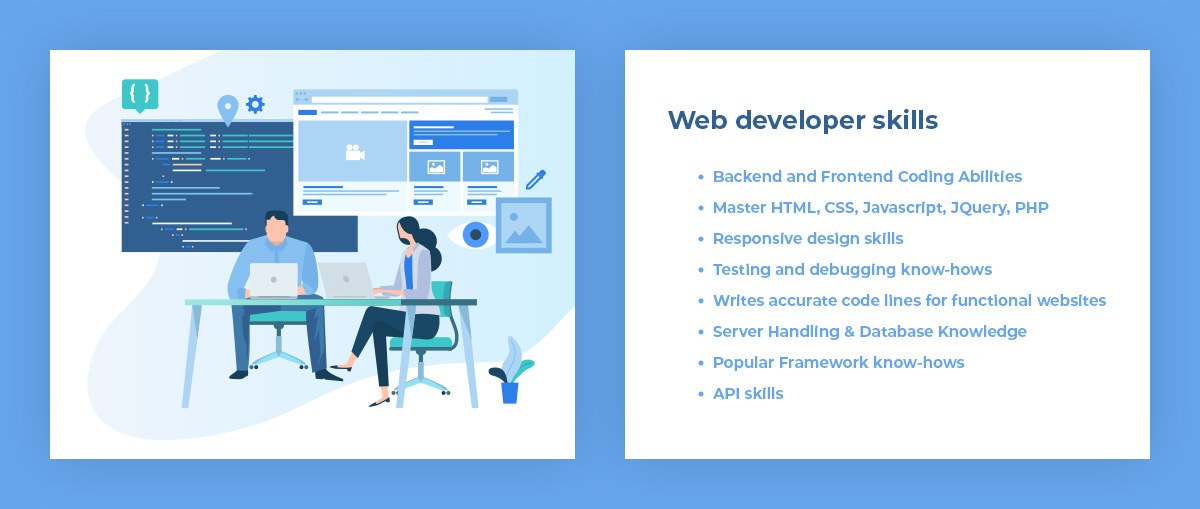 So, what is a web developer?
Being a web developer, a front-end developer, coder, programmer (or any other title related to web development) encompasses many distinct skills. One of them is the analytical, logical mind. Then, the love for maths and numbers and the ability to rethink things to make them a whole. When you say web development, you usually think of writing code lines.
According to Wikipedia, "a web developer is a programmer who specializes in or is specifically engaged in the development of World Wide Web applications using a client–server model. The applications typically use HTML, CSS, and JavaScript in the client, PHP, ASP.NET (C#), Python or Java on the server, and HTTP for communications between client and server. A web content management system is often used to develop and maintain web applications." Shortly, the web developer is the one handling the code behind a website.
Also, a web developer can be defined as a frontend, backend, or full-stack developer. When you refer to a front-end developer, you must know he is the person that brings a client's design to the table; he writes the code needed to implement it on the web. A decent front-end web developer will be fluent in at least three programming languages – HTML, CSS, and JavaScript;" says BitDegree in their article on understanding what web development is. The backend developers write the codes and create the programs that control the site's server, databases, and every app involved in the process. And finally, the full-stack developer works with both backend and frontend development methods. See how IT companies use web development technologies in a 2022 survey from TechBehemoths.
Understanding of web designer's skills
A web designer knows everything about negative space, fonts, color-matching, image resolutions, contrast, responsive designs, and best user experience practices. Mixed up with talent, and constantly seeking inspiration, a web designer gets a brilliant idea out of simple things and transforms it into an iconic figure. The Interaction Design Foundation described a web designer as the one touching the site's appearance, layout, and sometimes parts of the content. "Appearance, for instance, relates to the colors, font, and images used. Layout refers to how information is structured and categorized."
If you are a skilled web designer looking how to sell web design services, just drop us a line using our contact points on tagdiv.com.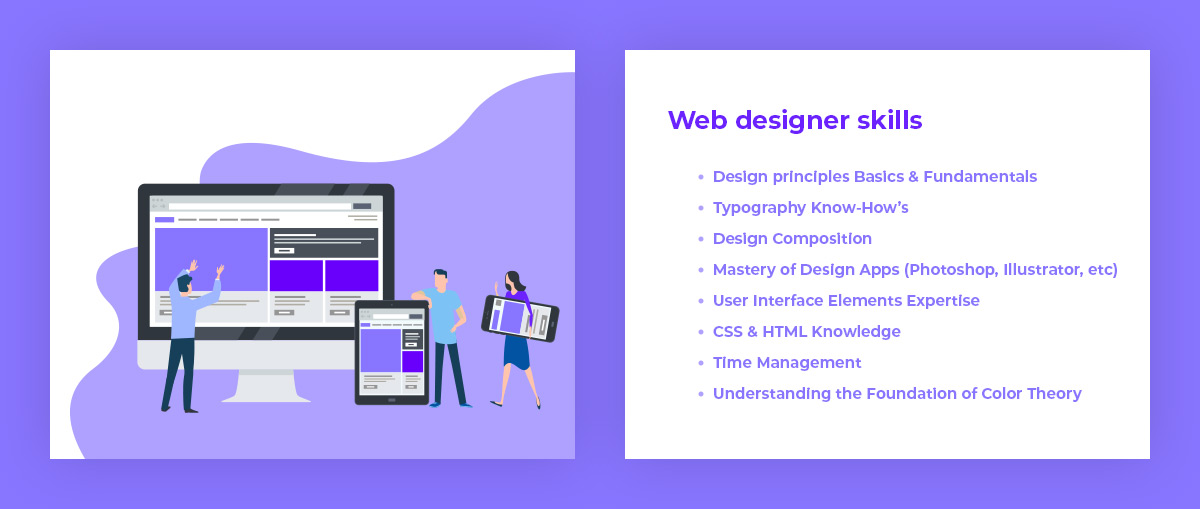 Why Hire tagDiv Professionals to Help you Build a WordPress website?
Here at tagDiv, we've been doing WordPress magic since 2013. We are open to growth, and we are continuously eager to deliver the best products and web solutions ever. There are many reasons why you should ask us how we can help you and your business. We are an experienced team of web developers, web designers, and digital marketers sharing a love for technology and information. We'll always be delighted to hear from you and understand your project idea, then transform it together into a great website. So, why would you hire a team of professionals to help you out with your website?
They'll deliver a final product you're satisfied with.
They'll let you take care of your business while they build a website tailored to your needs to get the wanted results.
A team of professionals is motivated to deliver a quality item that's easy to manage in time.
You can trust a team of professionals as they work with deadlines, tasks, a clear strategy, and communicate with you all the time.
It's cheaper to hire a professional than to get an amateur's help and pay twice the work.
Wrapping up
As a popular software company, with worldwide customers & worldwide recognition, we are always looking out for new ways of being helpful. In this business, it is important to go the extra mile and learn new things every day. The wealth of professional experiences is leading us to establish concrete goals with every project so that you get the wanted achievement.