Digital marketing is an integral part of any company, no matter the size or the industry. As long as the business has an online presence, we're talking about digital marketing in various forms. All of the marketing efforts are strongly engaged by content and creative thinking. And, if you take the time to create content, you surely must deploy an SEO strategy and various tactics.
In this article, we'll look into how the SEO changed over the years. Furthermore, I want to present the structure of a well-done search engine optimization, the most effective tools to streamline your content and its visibility in SERP, SEO, and popular mistakes you should avoid.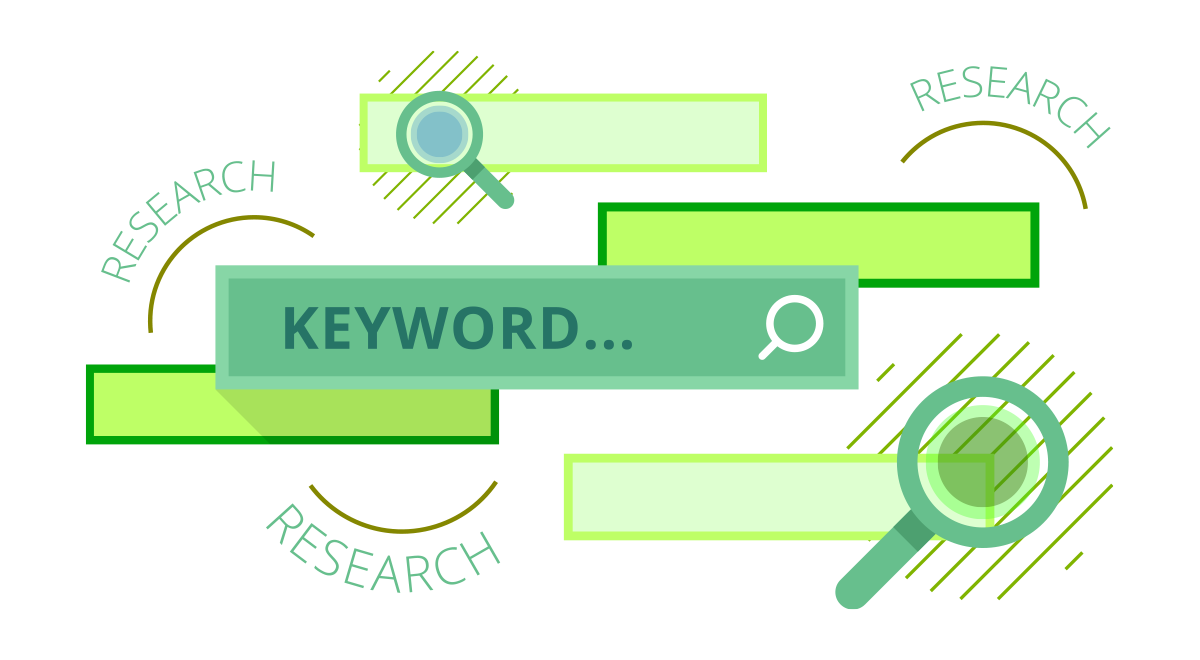 How SEO strategies evolved in time
Search engines like Google, Bing, Yahoo, Baidu, or Yandex are content lovers. Also, they use algorithms that are constantly renewed and impact the way they see websites. This means that digital marketers have to keep up with these changes and regularly review their tactics. Let's see which were the best SEO approaches through the years, since this term was first used sometimes in 1997.
SEO, today known as Search Engine Optimization, used to be recognized as "search engine placement," "search engine positioning," "search engine ranking," "search engine registration," "search engine submission," and "search engine marketing," as Search Engine Journal notes in their brief SEO history article.
Short SEO History
Back then, there were many search engines, such as Ask Jeeves, Infoseek, Yahoo, Lycos, and others. Some of them were human-operated listings, while others were crawler-based search engines. Bing, Google, Yandex are that kind of search engines, and they have developed their own software and algorithms to provide fast responses from huge search databases. Mojeek's blog states that the crawler-based search engines are called this way due to the fact that "the software produced crawls the web like a spider, automatically updating and adding new pages to its search index as it goes."
Yahoo was launched in 1994 as a bookmark list and directory that hosted websites people manually had to upload. When someone performed a search, Yahoo delivered the relevant piece of information, from the pages previously submitted in the directory. In 1996 was released the Backrub search engine that used links to sort sites by relevance and popularity on the web. As a side-note, the Backrub search engine was renamed Google and soon was sponsored by Silicon Valley investors. Back in 1997 appeared Ask Jeeves and the website Search Engine Watch that used to publish "research about search engines," as highlighted by Wikipedia's page on the technologist Danny Sullivan. In 1998 appeared another search engine, called Goto.com, and the sponsored links & paid search era began. Danny Sullivan was the first tech guy to organize an SEO conference in 1999, and he wrote everything about it in his 10 year retrospective on Search Engine Land.
Google Search Quick Roadmap
So, the basics: listings, directories, inbound and outbound linking, sponsored backlinks, and paid search are the breadcrumbs left by creative minds that lead to the one and only Google back in the 2000s. Google was the first search engine to analyze on-page and off-page aspects, the used anchor text, and the quantity & quality of internal and external links.
You can find more information by reading the full story about Google and its founders, Larry Page and Sergey Brin. Back then, there was the Google Toolbar, and the web owners had the possibility of seeing their Page Rank score, which was a number from 0 to 10. Nowadays, we use the Alexa extension to see the global and country ranks. With millions of websites out there, it's quite a race to acquire a top position. By launching AdWords and AdSense, Google improved its algorithm to deliver people personalized search results. On the other hand, web authors strive to create well-structured content, place links, and get backlinks. Starting with 2007, the Google updates began to focus more on the user experience, and search results started to show as images, videos, and news as well.
Today, you can browse search results based on maps, shopping, books, flights, or finance categories. If you're wondering how many ranking factors exist, well, there's not a real proof in this direction, but Search Engine Journal pulled together 11 important ranking facts.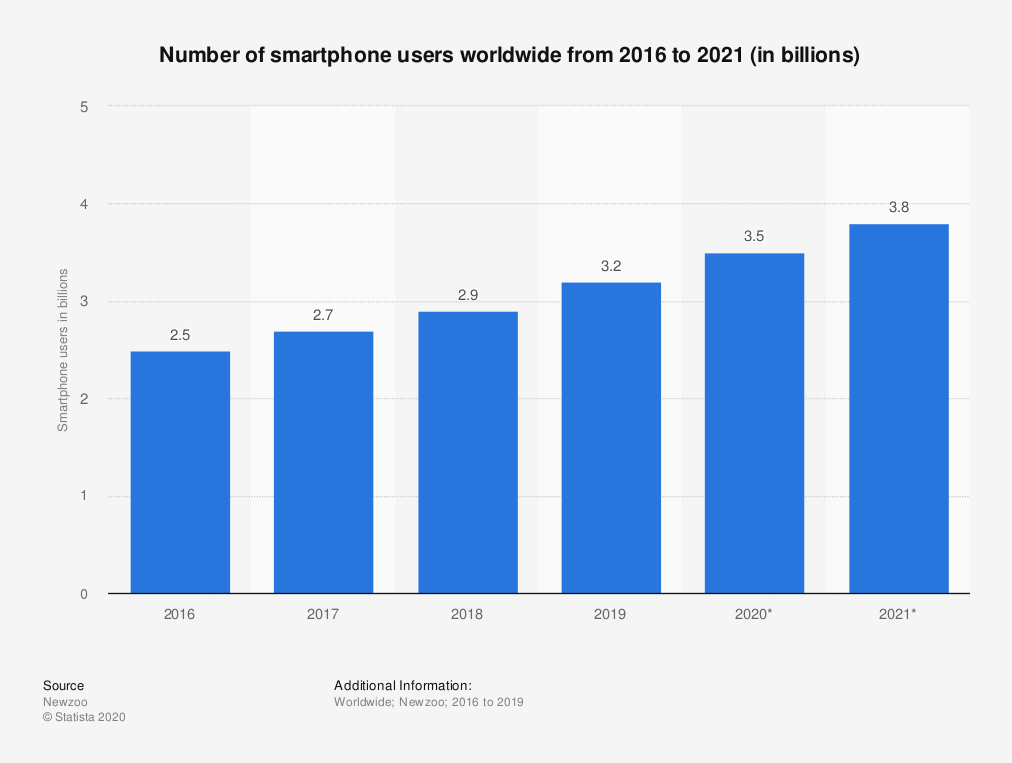 Everything is Going Mobile
On top of that, with a mobile devices' industry growing and the search users' number increasing, Google is continuously improving its mobile search algorithm. Website owners also have to maintain their sites fully responsive, as smartphone users are on the rise. Statista has recently published on its site that "the number of smartphone users worldwide today surpasses three billion and is forecast to further grow by several hundred million in the next few years. China, India, and the United States are the countries with the highest number of smartphone users, with each country easily surpassing the 100 million user mark." Google indexes websites from all over the world, built with distinct technologies that are responsive or not.
Different Website Frameworks, Different SEO Tools
For example, when your website is built with WordPress, you would need a reliable WordPress SEO plugin. If you design your site with Wix, Drupal, Joomla, or by using HTML, Javascript & CSS, the SEO tools are distinct ones. However, on any website building-type, content is still the king. Without quality content, no matter how many SEO efforts you make, Google is not going to rank your website high.

WIX
According to WebsiteBuilderExpert, "Wix is excellent if you're not completely comfortable with SEO. Its built-in support and advice makes it a fantastic way of learning the basics, and advanced techniques can still be used once you feel more comfortable with the process." You can check out the full Wix SEO review here and see if this is what you're looking out for.

Drupal
Drupal CMS focuses on the possibility of adding modules to help you gain the needed SEO functionality. The Ultimate Drupal SEO Guide for 2020 article by Open Sense Labs talks about the modules provided by Drupal that allow you to do SEO on your website.

Joomla
Divided into on-page and off-page SEO, Joomla SEO Extension includes several tools (think of them as plugins) such as EFSEO, Sh404sef (which they advise is similar to the Yoast SEO people use on WordPress), and many more. JoomlaShine has published an in-depth guide into the Joomla SEO practices.
HTML
Regardless of the most popular CMS, there are people that are good at coding and want to create a website from scratch by themselves. This involves hours of development and strong programming skills. Besides the CMS and the themes that are constantly updated, an HTML-designed website requires more attention to the details, as it can be easily ruined if you don't know your way around. Every SEO aspect is handled within code. WebFX has outlined some great tips into their "SEO for HTML websites" article.
Why is WordPress SEO a must-have?
Because a good SEO strategy helps your website to stand out in front of others in the SERP. All of the mentioned CMS are great opportunities to launch your website. Either you call them modules, extensions, plugins, all of them might negatively impact your page speed. If you have content editors that write article pieces and publish on your site with regularity, they usually do SEO themselves. Or, you have someone designated to do it. Either way, it's best to have an intuitive interface to work with, to fill-in the existing boxes.
In addition to all the above, WordPress is the CMS leader in the blogging industry, with professionals contributing to deliver the best solutions and user experiences. Popular brands choose WordPress to build their sites, and they constantly publish quality content consolidated by strong SEO strategies to keep them among the first spots in Google ranking. WordPress is a flexible platform that allows you to install an already-made free or premium theme and additional plugins for extra functionality.
WordPress themes' authors focus more and more on delivering a full product without the need for tons of plugins that usually clutter your website. In the end, everyone wants a fast page loading website, returning visitors, and a place in front of others. You can check out the WP Beginner's complete introduction into the technical WordPress SEO part. Besides setting your WordPress website SEO basics, you would need an SEO plugin to rely on. The most popular one is Yoast SEO, which comes with both free and premium versions. Having it installed on your site ensures a great user experience, as it gives you real-time tips on how to optimize on-page SEO and the Readability score. However, there are other SEO plugins out there for you to explore.
An SEO Structure Explained
Did you know that SEO has some features that need to be hierarchically arranged? Furthermore, there are more things to take care of than just some tweaks to make on a blog article.
How to Organize Your Main URL
The main URL of your site usually has to contain your business name, which becomes the main SEO keyword that strengthens every page, category, or post of your website. There are also plenty of websites without their business name in the domain, but there's no need to worry about it, as you can focus your SEO efforts on your pages.
Title Tags
Usually, a title tag contains your brand's name and is short using a maximum of 60 characters. How can you add it to your website? It is a piece of coding information you must place within <title> tags inside the <head> section of your site. Title tags do have importance in your Google page ranking.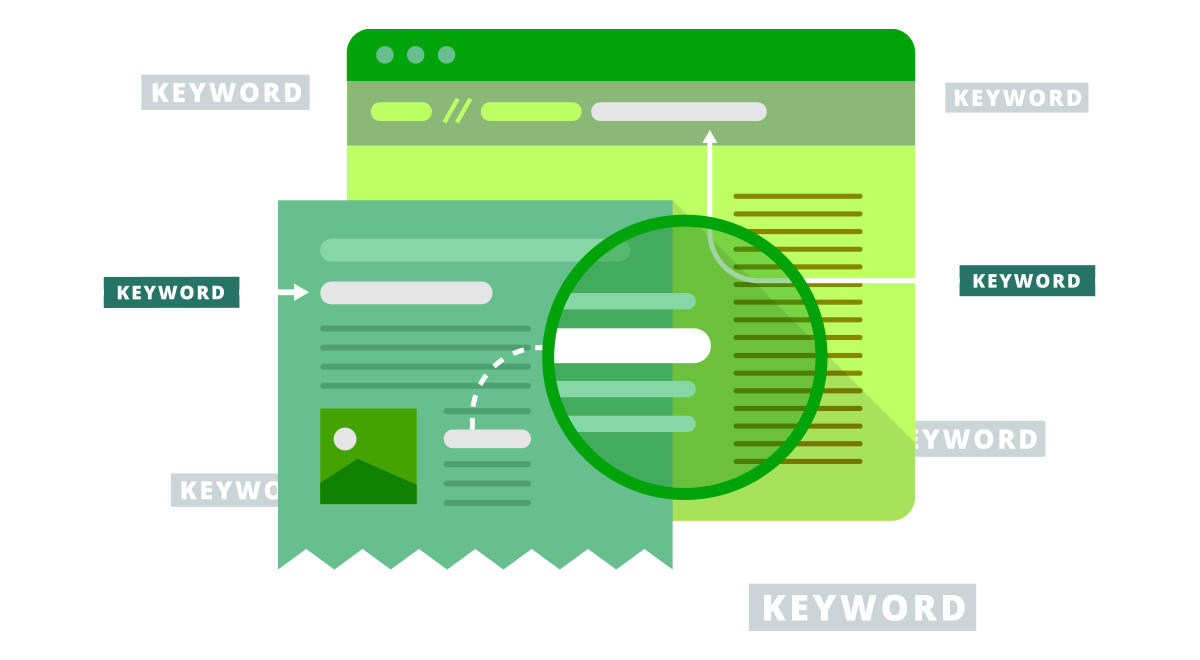 Meta Descriptions
As the name suggests, this is the aspect you need to outline the best about your website. With a maximum of 160 characters, the meta description is a descriptive paragraph about your business that people can preview after typing your site's name into the search engine. It's said that meta descriptions do not impact your page ranking, but they give visibility to your business, and people will instantly know if your site is what they're looking out for. Also, this way, your site's bounce rate won't be affected. Neil Patel has a comprehensive article on the meta description best practices.
How to properly do Keyword research
Keyword research is different for every business. Still, the method is the same for any industry. There are free or premium tools you can use to improve your keyword research strategy. But first, your site must be indexed by Google, and then, a first step would be to check out your Google Search Console stats. Even if you're optimizing SEO on pages and articles, people's naturally typed words & expressions (search queries) are driving them to your website. How they land on your site might be inspiring for them. Google Keyword Planner, Semrush, or Ahrefs platforms are some of the best research tools out there. They help you analyze your competitors and choose the most related keywords to your business. However, you should check out the search volumes for the chosen keywords. The higher the search volume, the harder it will be to rank in front of other websites. This is an important reason why you should avoid making SEO mistakes and focus on the best practices right from the start.
Long-Tail keywords
This type of keywords allows you to tell searchers more about your website. Short keywords with high search volumes can negatively impact your site on SERP. Moz has indicated that "keywords with very high search volumes may even indicate ambiguous intent, which, if you target these terms, it could put you at risk for drawing visitors to your site whose goals don't match the content your page provides." I totally resonate with this and recommend you to use long-tail keywords that characterize your blog or website. This way, you'll get the audience you're seeking for.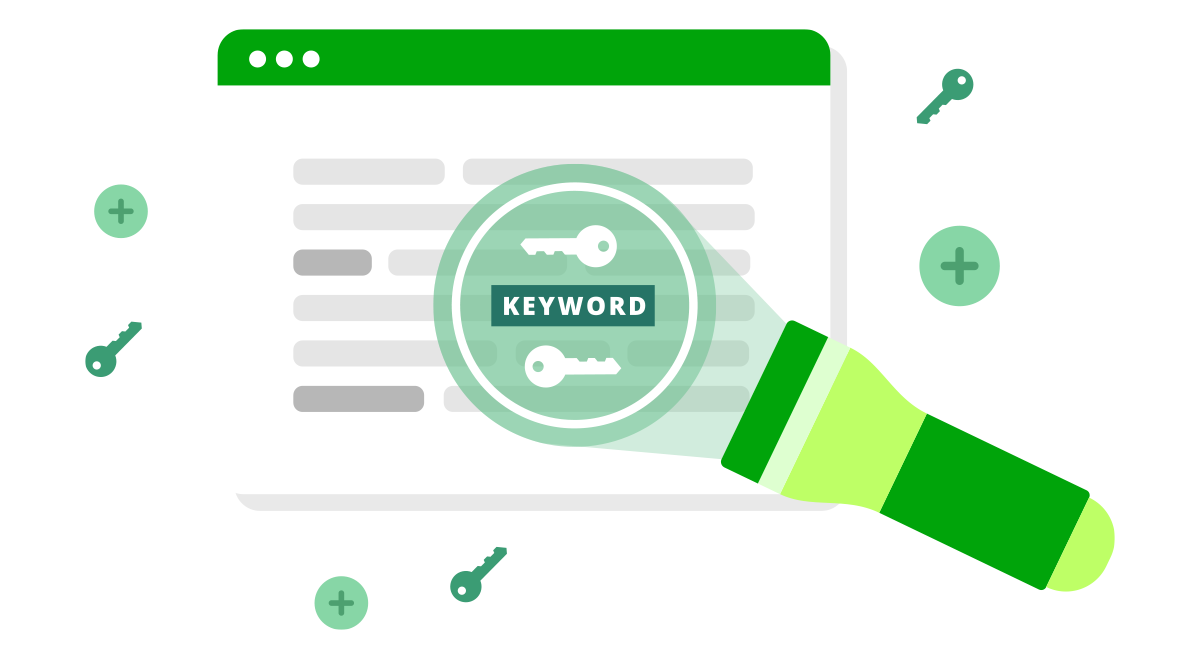 Link Building
Google algorithm loves content and how many websites are linked to a quality piece of content. This gains a lot in a site's page ranking score. With this in mind, you have nothing else to do than getting creative with your link building campaigns. Since the web is full of misleading and spamming links, you must get busy and deeply analyze the website domain scores, as well as the global rankings. You'll definitely want some backlinks from high authority websites that will have a positive impact instead of a negative one. A backlink from a site with a DA score close to 0 can ruin your plan to rank as a top website in Google Search Result Page, while an overall DA score above 70 can indeed contribute to a higher spot in the SERP. Backlinko's guide on the sitewide authority, link relevancy, and position of the links inside your website.
SEO Mistakes We Often See in 2020
We know it's hard to keep up with everything changing in the SEO industry. Still, the SEO techniques must be used at their best if you want to keep growing your brand in 2020. However, there are some SEO aspects that people keep doing wrong. Here's a list with the most frequently SEO mistakes to avoid.
Content that is not well-targeted, even if it's well written. Pay special attention to the audience search intent.
Knowing nothing about the Google BERT search model, which is a natural language processing open-source network. Use modern SEO tactics to help BERT deliver quality search results also based on the context (not only on keyword staffing). This is a win-win scenario for both your site and the audience.
Not using structured data for different types of content on your site.
Missing branded anchor-text links.
Videos, podcasts, and images also appear in SERP and are a great SEO method. Still not using them in 2020?
Your websites are not responsive yet.
Not using any bulleted or numbered lists.
Writing short headings instead of long, explicit ones, or not using enough headings to structure your content.
Not utilizing keyword variations within the content.
Not creating useful content for a great linking distribution.
Missing ALT attributes from the images.
Duplicate H1 tags, title tags, or duplicate content.
Not optimizing your site with the right keywords.
Ignoring HTTP status or critical server related issues.
Not optimizing internal & external link optimization.
SEO is One of the Best Content Marketing Approaches
People use Search Engines to find out the information they're looking for quickly. Furthermore, they've become dependent on SERP just the way they're dependent on their smartphones. With the evolving tech innovations, we don't even have to use computers anymore to Google search something. SERPS answer daily queries, and there's plenty of information about, basically, everything. Content is still the king, but without using all the techniques and avoiding the SEO mistakes, tools, and features we've highlighted here (and others we've not written about in here), it won't be useful or discoverable on search.