To get the best results with your Newspaper Theme, should consider activating your license. Typically after three days from the installation, you'll see a red warning asking you to activate the theme. Don't worry! It's a simple and straight forward process.
Find your Envato Purchase Code.
Access your Envato account to retrieve your Envato purchase code, and open the license file.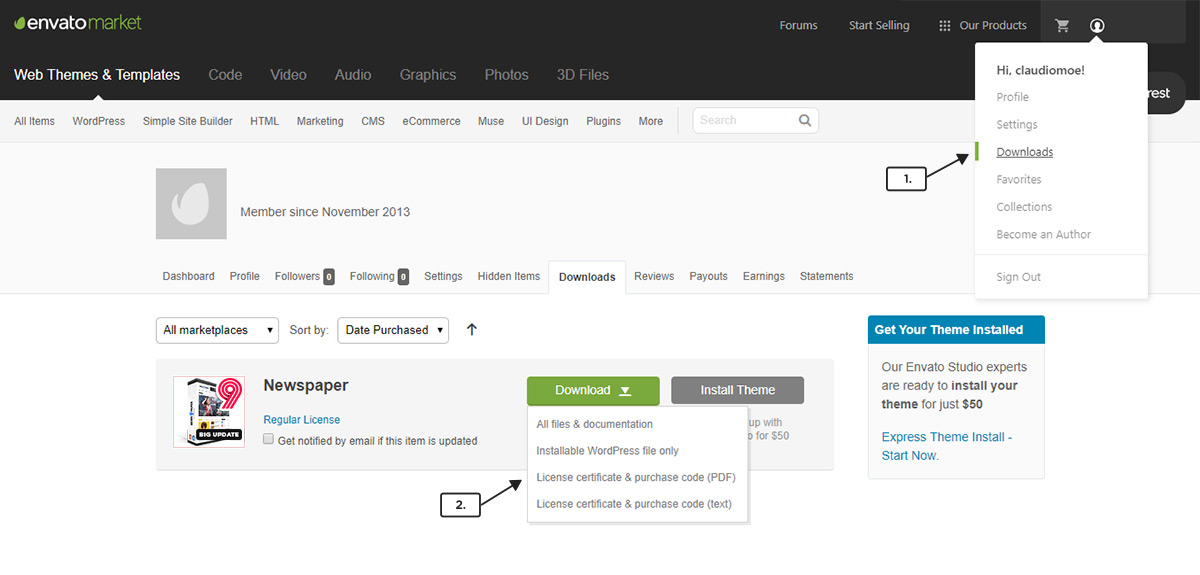 When you activate the Newspaper theme, you should know that:
The theme does not overwrite any settings;
Moreover, the theme doesn't record any of your personal information;
All warnings go away, and you'll have all the power of the Newspaper Theme ready to help you succeed with your project.
Moreover, you can activate the theme in multiple locations. The same purchase key can be used to activate your development copies and also the live version of your theme. For more information regarding the theme installation, go here.
To activate the Newspaper theme:
1 – Go to the Dashboard area> Newspaper> 'Activate Theme' section.
2 – Enter your Envato Purchase Code in the required area.
3 –  Press the 'Activate Theme' button.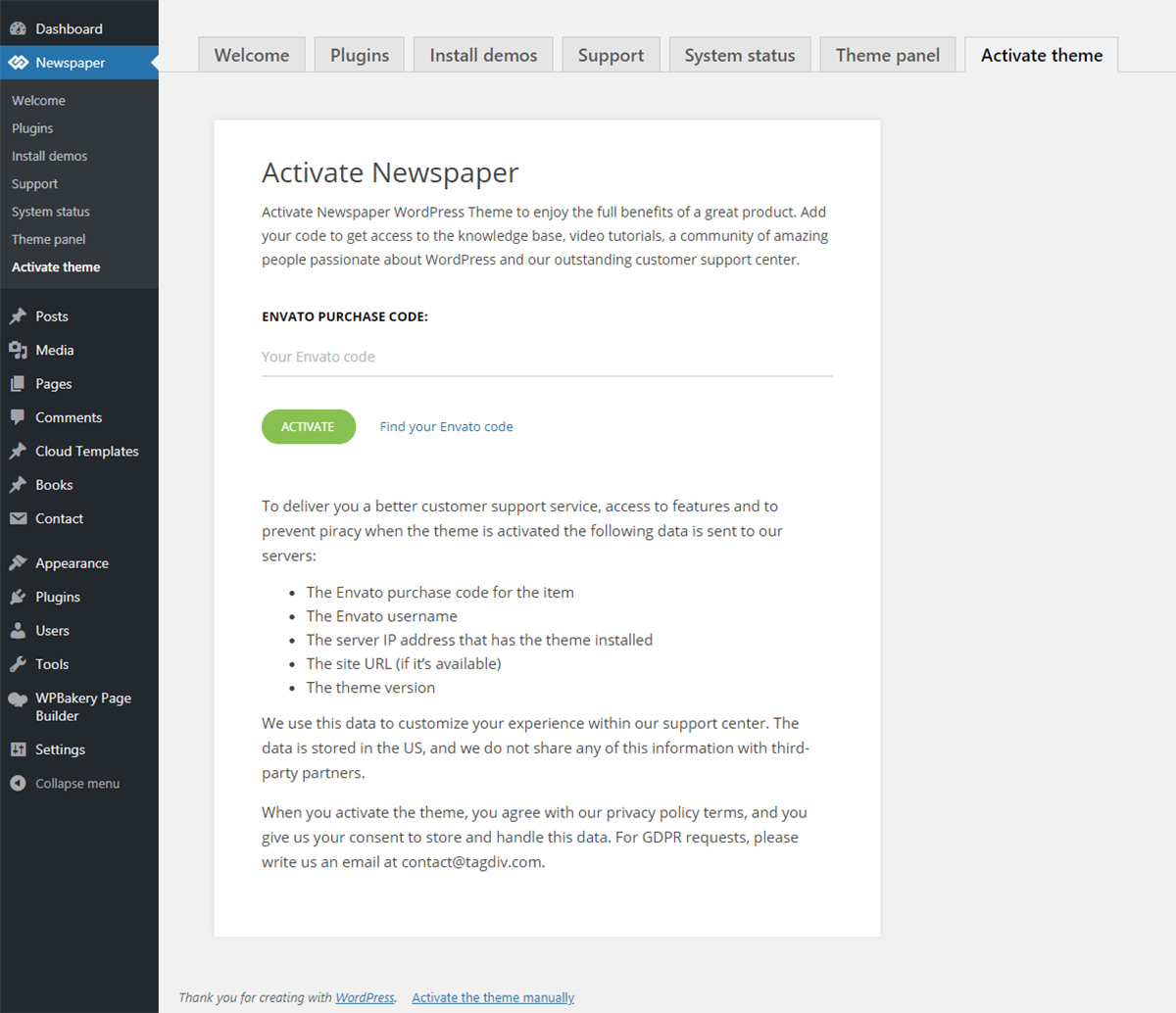 4: Create a Customer Support Center (forum) account by adding a username, email, password and confirmation details.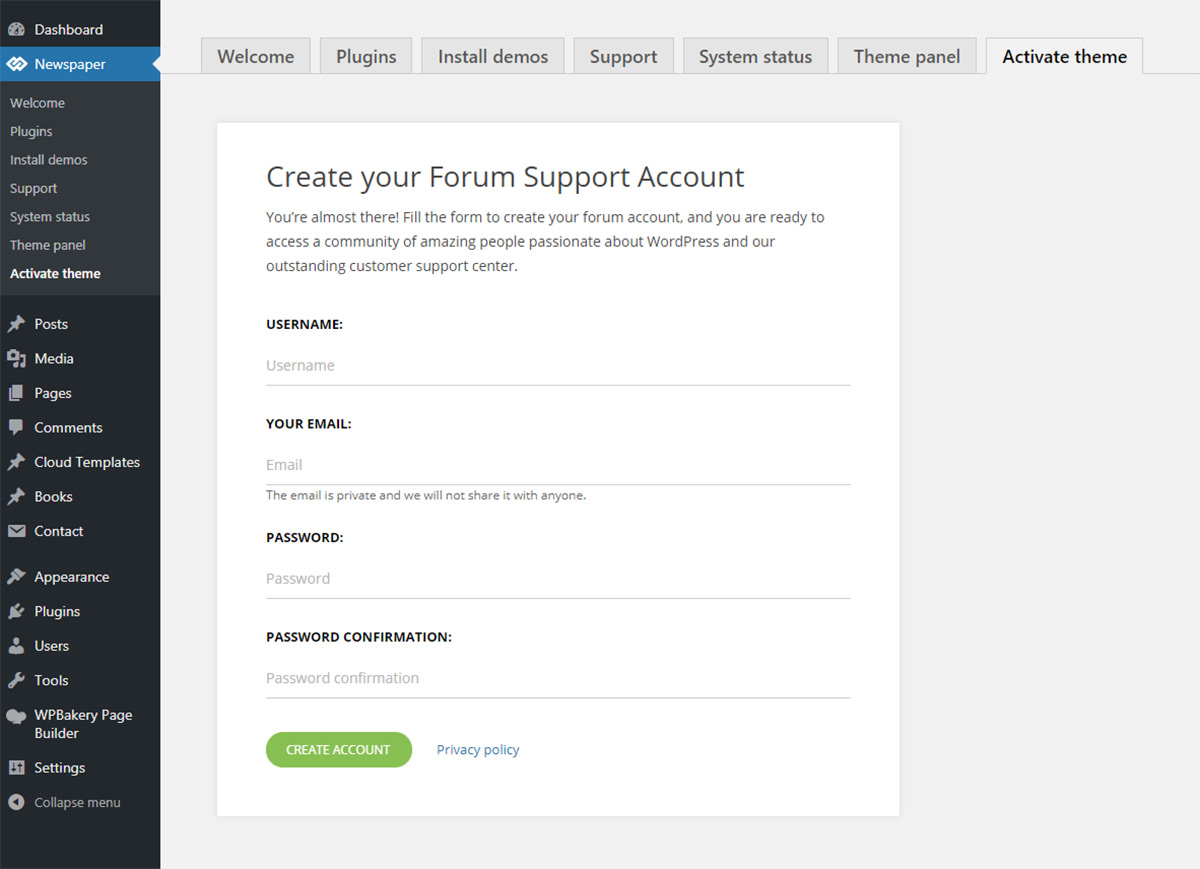 Note: If you already have a forum user created, the last prompt is not available.
If you own multiple licenses of the theme, you do not need to create multiple forum accounts, as you can add your extra Envato keys to the existing account and the theme activation skips the forum registration requirement.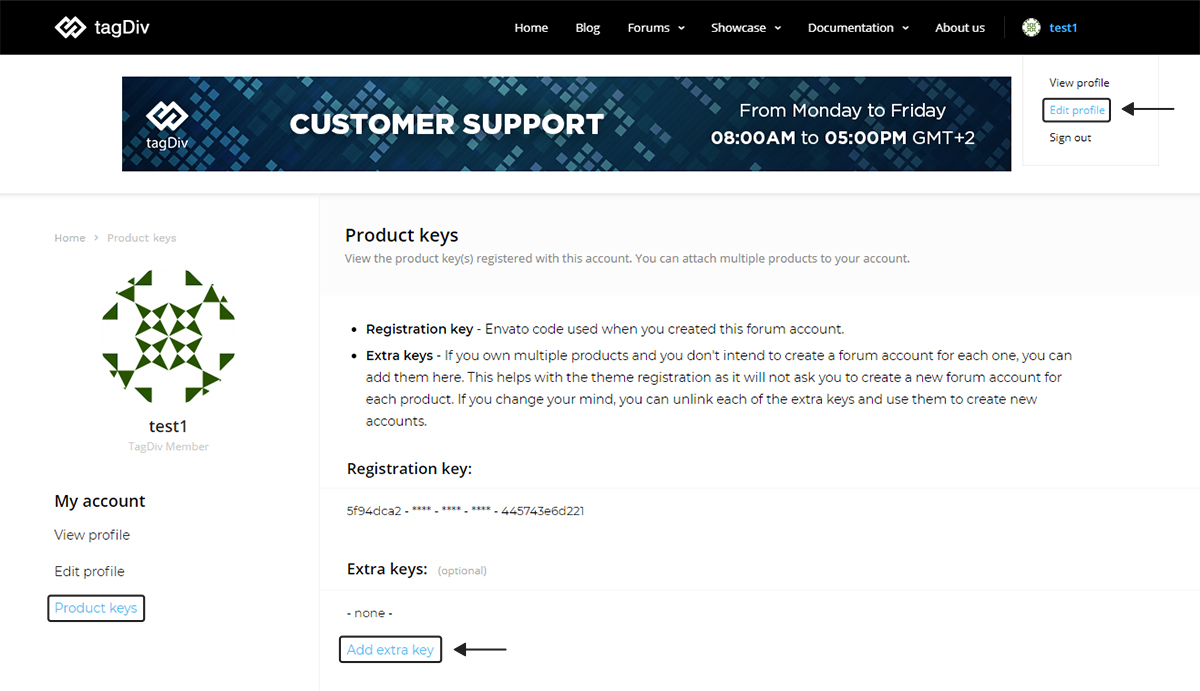 Now, your Newspaper Theme is activated and you can access and use all the features, including the tagDiv Cloud Library. And if you want to update to a newer version of the theme, you can do so at any given time. Follow through this tutorial to find out the steps you need to take to update.