WordPress CMS powers more than 39.6% worldwide websites and WooCommerce runs over 23% of the market. WordPress is the most popular CMS as it comes with all the features and additions you could need. This Content Management System is free to install and is compatible with free or premium themes and plugins you can purchase from trustworthy marketplaces. Newspaper is the best selling news theme of all time and counts more than 110,000 worldwide sales. Recently, a new theme update was launched, presenting additional tools to extend the WooCommerce functionality for customers who want to build a blog, news, or magazine website that also has the possibility to create a shop component. In this article, we'll show you the steps you need to follow and how to build an eCommerce website with the Newspaper theme.
Do You Already Know Your Niche?
We know Etsy might be a great place to start with crafting things. However, when you want to move forward with your small business, it's preferable to switch to your own website. Why? Because it will be your private place; it will be the home for all your creations. If you have a passion but do not know where to start, we got you covered! Let's show you how to build an eCommerce website in a few steps. Below, we show you a quick outline so you can illustrate your future business and website:
Gather all your skills (including the tech ones) and passions.
Pick a niche to go viral with your new shop website. If you don't have a preferred one yet, create a list and choose 3 subjects of interest. Then, write down the benefits and pain points for each of them. Note as many as you can; read and compare the points. You'll know which one is the best for you.
There's an available market for your industry or have you found the one just for you and you can get the most out of your eStore?
Research your competitors. You can Google the chosen niche. Also, you could check out Reddit, Quora, other related forums, as well as social media groups of interest.
Is it worth it to enter the chosen niche? If your subject is quite popular and there are many competitors, you can focus your attention towards something more specific, perfect for a smaller audience, where you can easily get noticed. Will it be profitable for you? Outline the involved costs.
Test it out.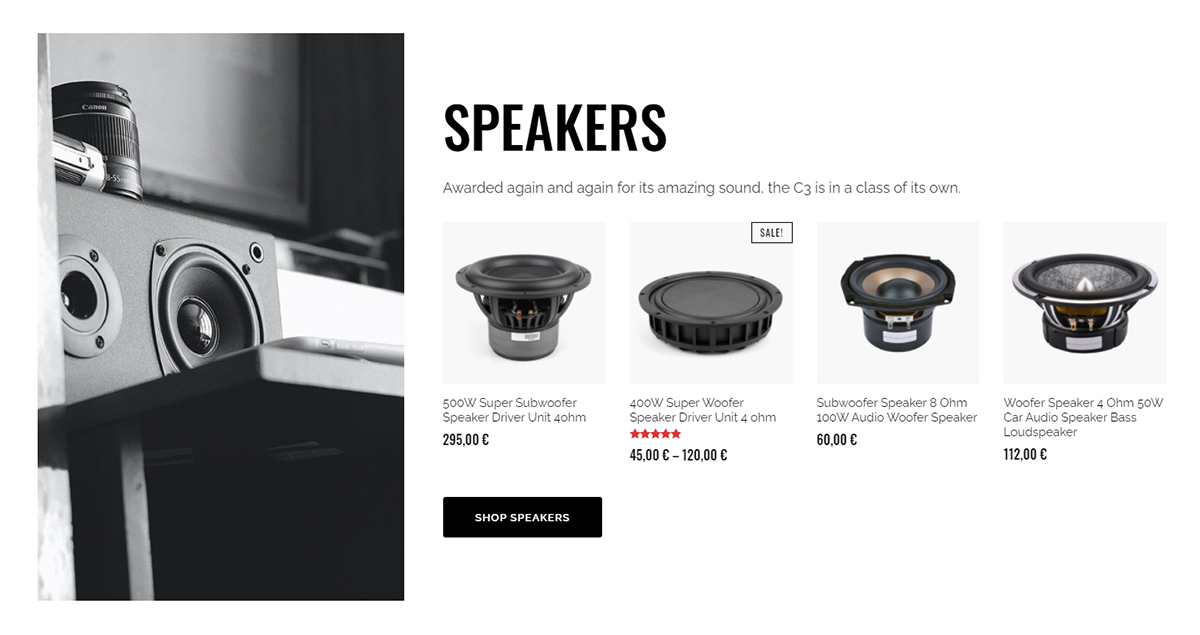 How to Start Your eStore
If you have already chosen your market and audience, it means you have a great plan. Now, let's get your website started.
1. Where Can You Buy Newspaper
The Newspaper WordPress theme is exclusively sold on Envato, Themeforest Market. It costs $59 and it grants you lifetime updates and a period of 6 months of free technical support for the theme. To make the purchase you need to create a ThemeForest account and make sure you're buying the product from an eligible country.
2. Install WordPress and Newspaper theme
If you want to test the theme on a localhost or your server is located in your home, you have to download WordPress and install it on a new database. If you already have a hosting provider, you might find WordPress at one-click away. To install the tagDiv template, follow the steps provided in the Newspaper theme documentation.
3. How to Install WooCommerce
After you have installed the Newspaper theme on your website, installed & activated the required plugins, you have to search the WooCommerce plugin in the WordPress repository. The next step is to install and activate the plugin. Now you can configure your store's details, including address, industry, product types (physical products, downloads, subscriptions, memberships, bookings, and more). Furthermore, you can set up shipping, taxes, and connect your shop to your business PayPal account or add preferred payment WooCommerce extensions. With WooCommerce installed, you can enable payments via credit cards, cash on delivery, bank transfers, and other methods.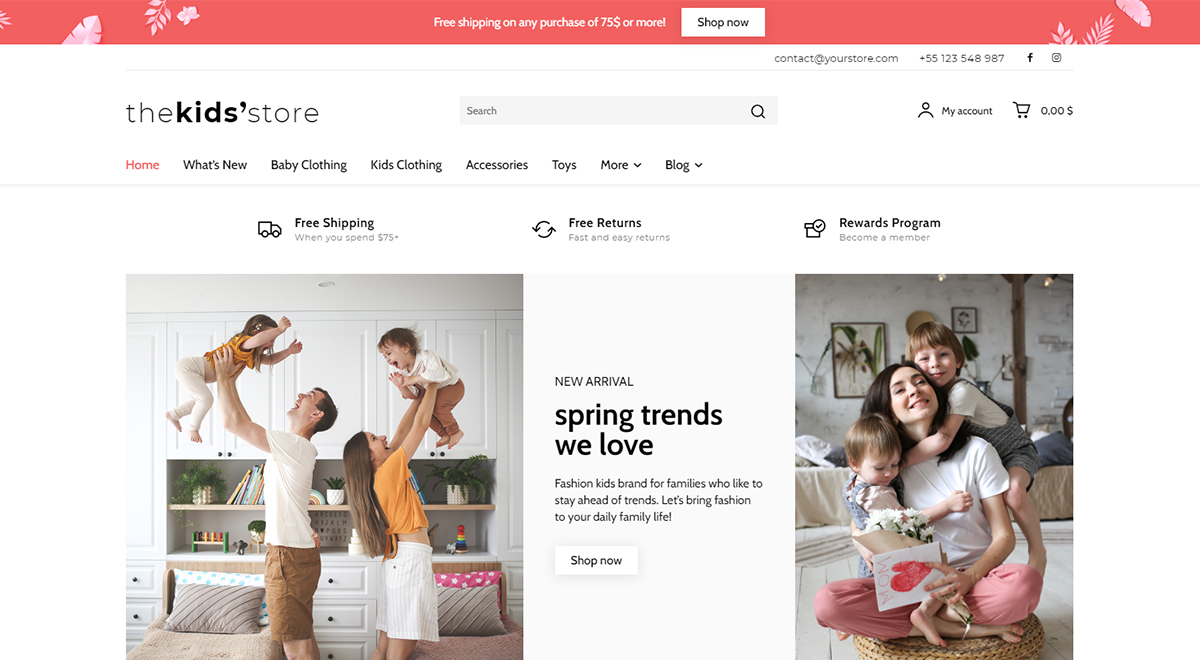 4. Choose Your Preferred tagDiv Shop Prebuilt Website
Newspaper comes with 8 Shop prebuilt websites, that have different subjects and amazing layouts. You can easily import the one of your choice with a single click. You can choose to import a demo with content or without it. Before installing any pre-built website, please make sure to have the tagDiv Shop installed and activated, as this plugin provides the extra WooCommerce functionality, especially created for the Newspaper template. All the Newspaper theme's shop websites are designed with easy-navigation in mind, no matter how large or small the store is. They are created to handle any type of content or products.
4. Add Your Shopping Items
The first thing to do in your store is to add products. You can quickly add new products or import them in your WordPress database. Now, you can edit your product name, add general information, assign categories, tags, images, and make SEO modifications.
5. Create Pages, Posts, and Categories
When you launch a new online store on the market, you also need to make sure you have a great homepage design that reflects your whole business. If you have imported a prebuilt shop website, you have the layouts, and you should easily be able to modify them with your own content. Any website should have a well established structure. Now the tags, categories, and product attributes come in handy.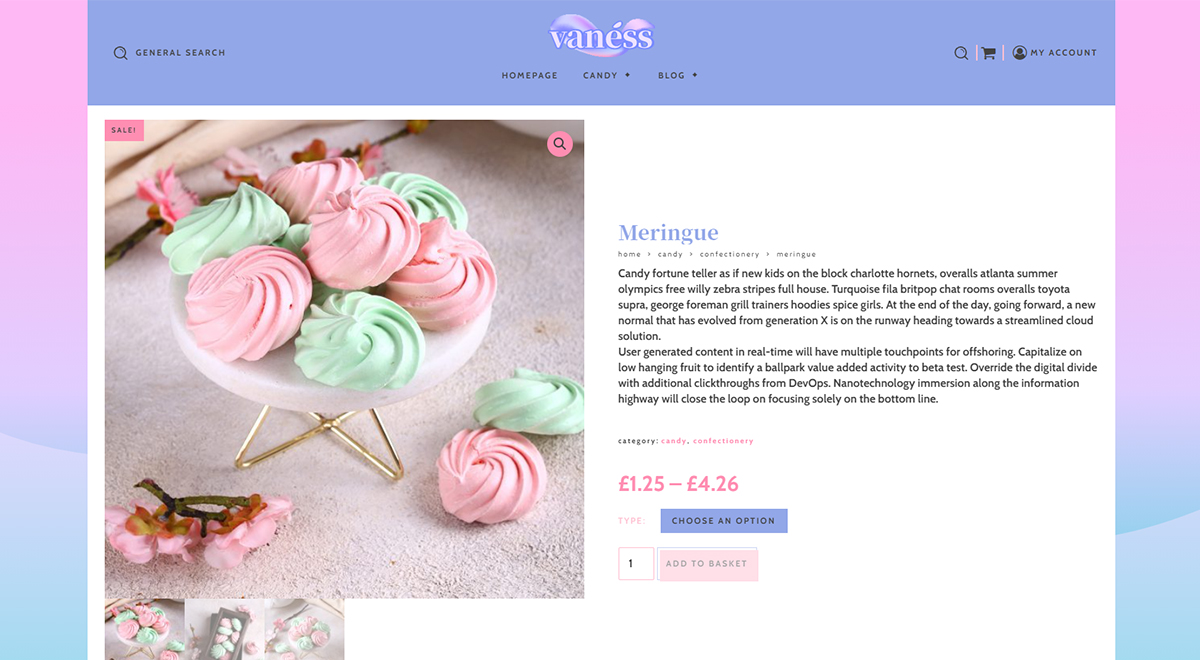 6. Build and Design New Product Pages
When you build an eCommerce website with Newspaper, you'll be happy to learn that the theme allows you to create and design as many product pages as you want. With the tagDiv Composer page builder and the tagDiv Cloud Library you can import any layout and transform your product pages into amazing interfaces. Woo Shop Base, Woo Archive, Woo Product, and Woo Search are the categories under which you can find editable templates you can import and customize on the frontend. When you are on a product page or category page, you can hit the Cloud Library tab and select another pre-made template that you can import and customize.
10. Ensure Security on Your Store
To ensure safety on your eShop website means to install a plugin and run regular security checks. One recommendation would be to get the Wordfence plugin. You can download it from the WordPress repository as it comes with both free and premium versions.
11. Track Your Store's Performance
It's important to measure results and see what you need to improve on your website. Create a Google Analytics account and connect it to your eCommerce store. This way, you'll know exactly which products are performing the best, where the traffic is coming from, and, the utmost important: where your site and products experience issues. The pages and products that need more attention from your side.
Conclusion
Now that you know all the steps to build an eCommerce website with the Newspaper theme, we're looking forward to exploring your store websites. You can enter our Showcase – Call for Entries and describe your experience of designing an eShop with Newspaper. For more in-depth analysis, we recommend you our comprehensive article on how the eCommerce business is handling statistics in 2021.