Cloudflare is a free CDN service which speeds up your website. Knowing how to set up Cloudflare CDN is a vital skill on WordPress as it caches substantial resources from your site, and delivers them to your visitors from servers spread all around the globe. In this step-by-step guide, we will present how to configure this service to obtain the best results with our themes.
Cloudflare CDN installation:
First, create a Cloudflare account – here
This guide will not cover this setup, please check Cloudflare official guide – here
How to set up Cloudflare CDN (configuration):
Log into your Cloudflare account;
Through the DNS, make sure that the traffic is going through CloudFlare only for the areas accessible to the site visitors;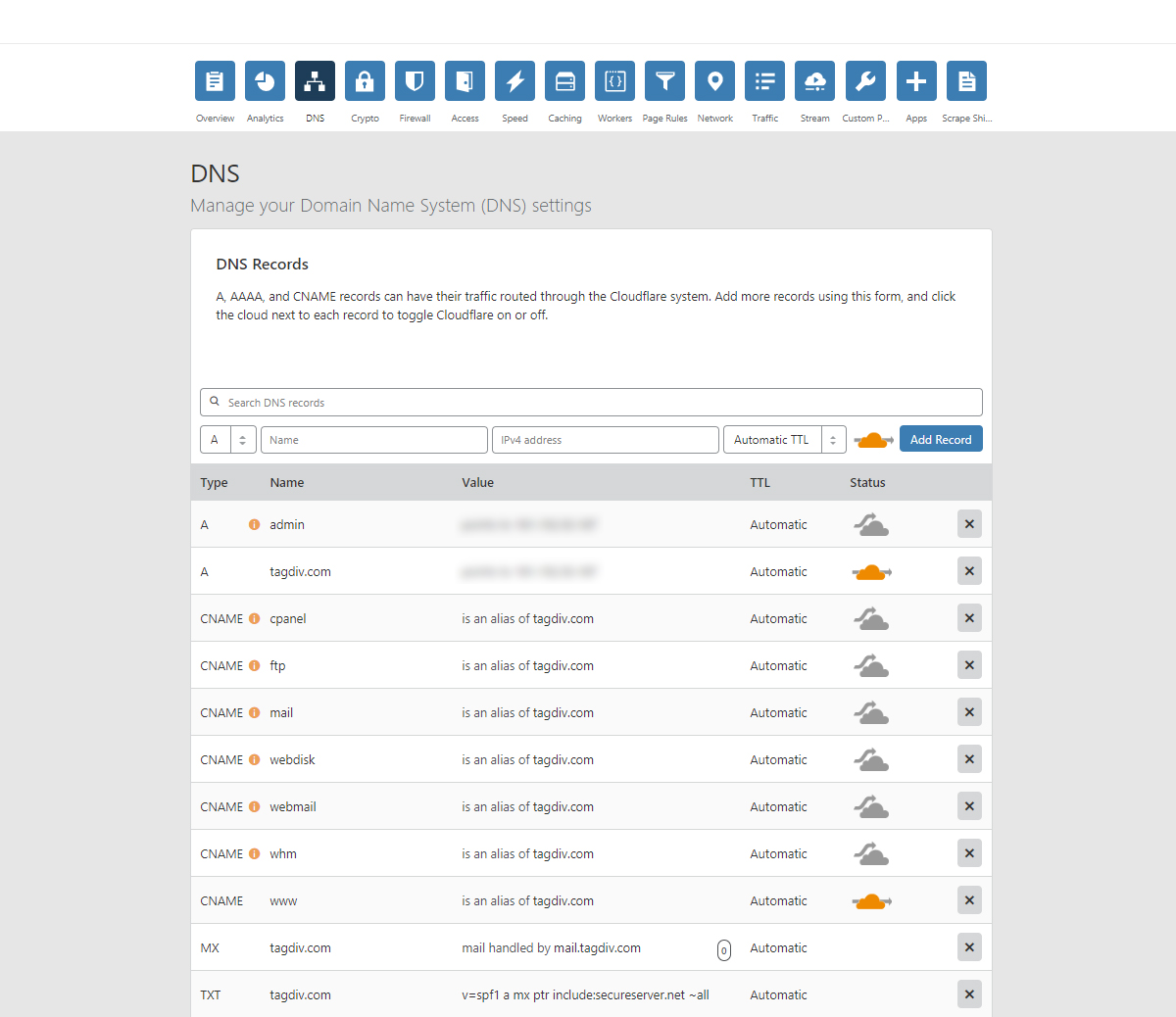 On Crypto enable the encryption, this option includes multiple options (full, flexible, strict), check the "help" section present on the page and chose the one which works best for your case.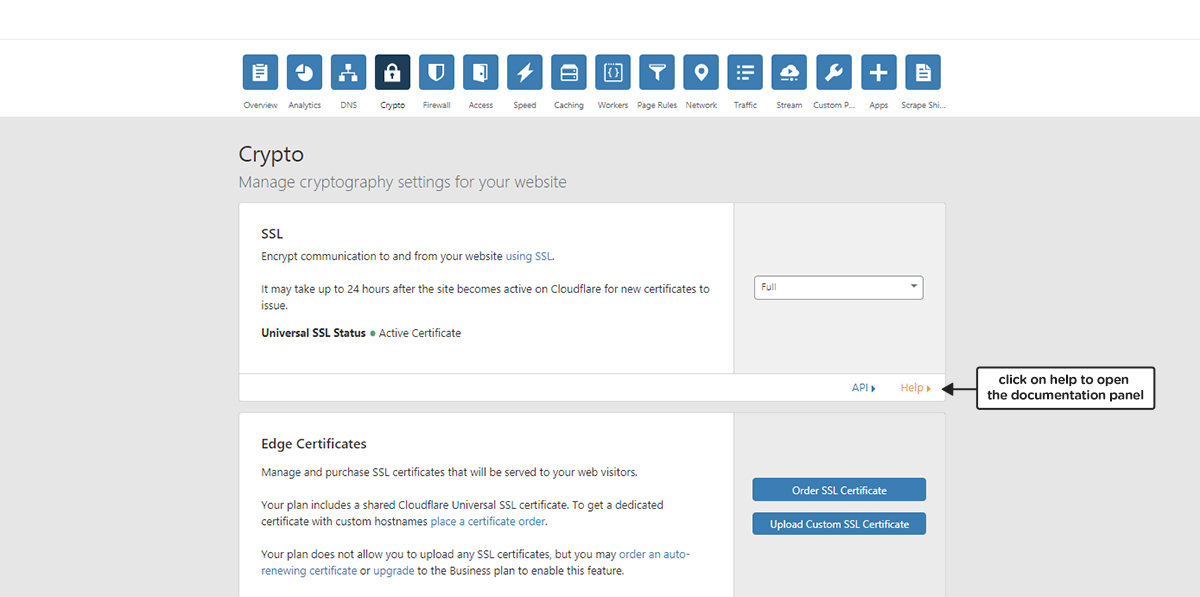 The Firewall section allows you to set the security level and to set access rules for specific IPs or countries.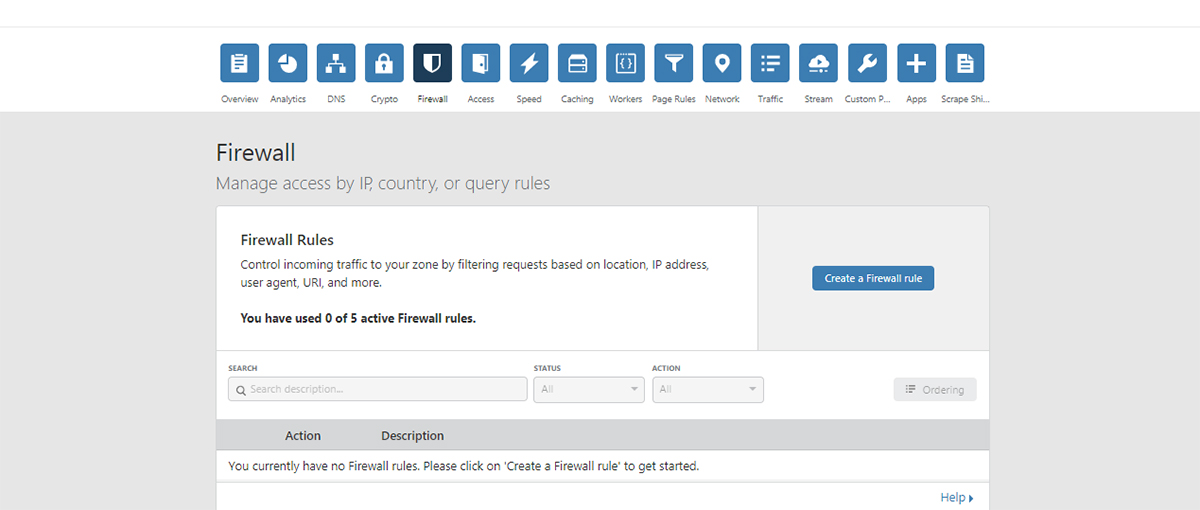 The Speed section comes with minification options – to avoid any issue, please disable the Rocked Loader (beta) feature.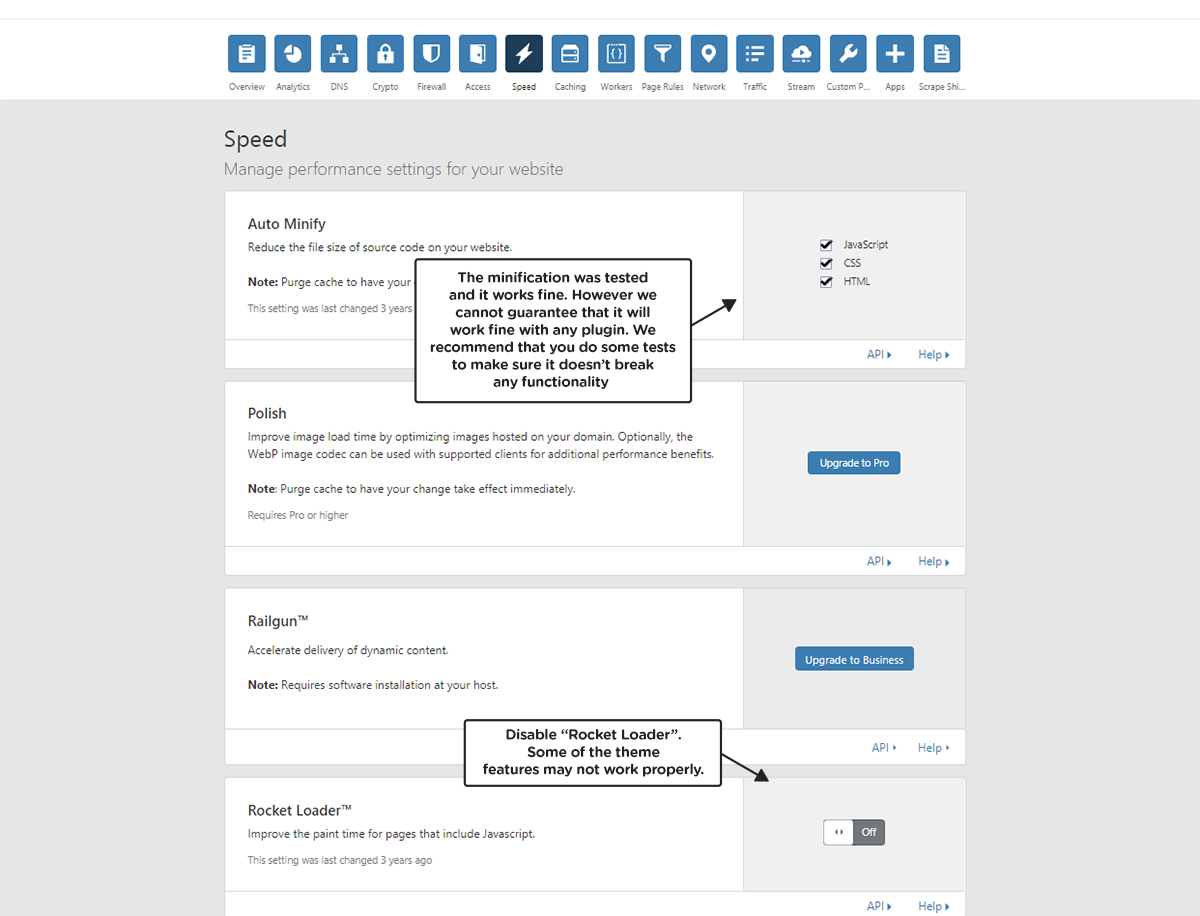 From Caching you can change the cache expiration time, and you can purge the files. This function resets the cache and fetches a fresh version of those files from your web server.
Wrapping up
If you are searching for a step-by-step guide to help you set up Cloudflare CDN, this is the perfect start. Keep in mind, it presents an example, and the rest of the settings are on default. For other situations, you'll need to check for additional help on the CloudFlare documentation.
If you don't have coding skills, it's vital and it worths the effort of setting up the Cloudflare CDN on your website. These few steps can also make the difference between a website visited and loved by users and a slow loading one.