There is no limit to how far creativity can go. With the Newspaper WordPress theme, you can test your imagination by using the new Row Divider. We're constantly trying to come up with different ways of empowering you to design spectacular pages. This feature will stimulate your creativity and ease the building process.

"You can't use up creativity. The more you use, the more you have."
The Row Divider element helps you create original separator effects to transform your pages into something that visitors want to return to.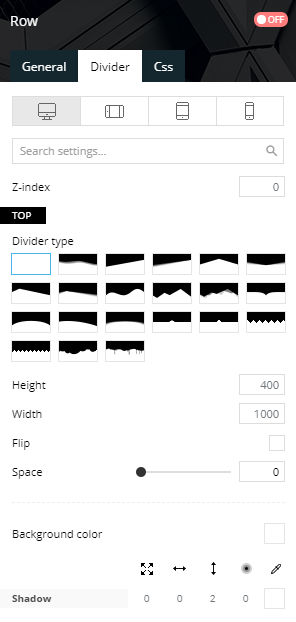 We all know that vision is our dominant sense, so why not take advantage of this by designing beautiful things that attract attention and are surprising? You can find this great feature in the tagDiv Composer when opening the row's settings. The panel consists of three tabs, General, Divider, and CSS.
As you probably already guessed, all the customization process happens right in the Divider tab. The row Divider element has 20 appealing shape styles that can be mixed, matched or flipped, to create versatile patterns. You can even set different layouts for the top and bottom part of the section, with separate controls for each side.
To emphasize your content in a beautiful, professional way, you have the total control over the height, width, and space. By increasing the space, the divider widens further down on the row for a higher visual impact.
"Creativity takes courage."
It's play time! What's more fun than creating something from scratch and enjoying it? With its incredible flexibility, the divider element lets you personalize pages with your favorite shapes and colors. Choose bold shades and blend them together to generate magnificent dividing designs for your backgrounds, content, titles, and much more. You can also add a shadow to your divider, with a different color, for special effects.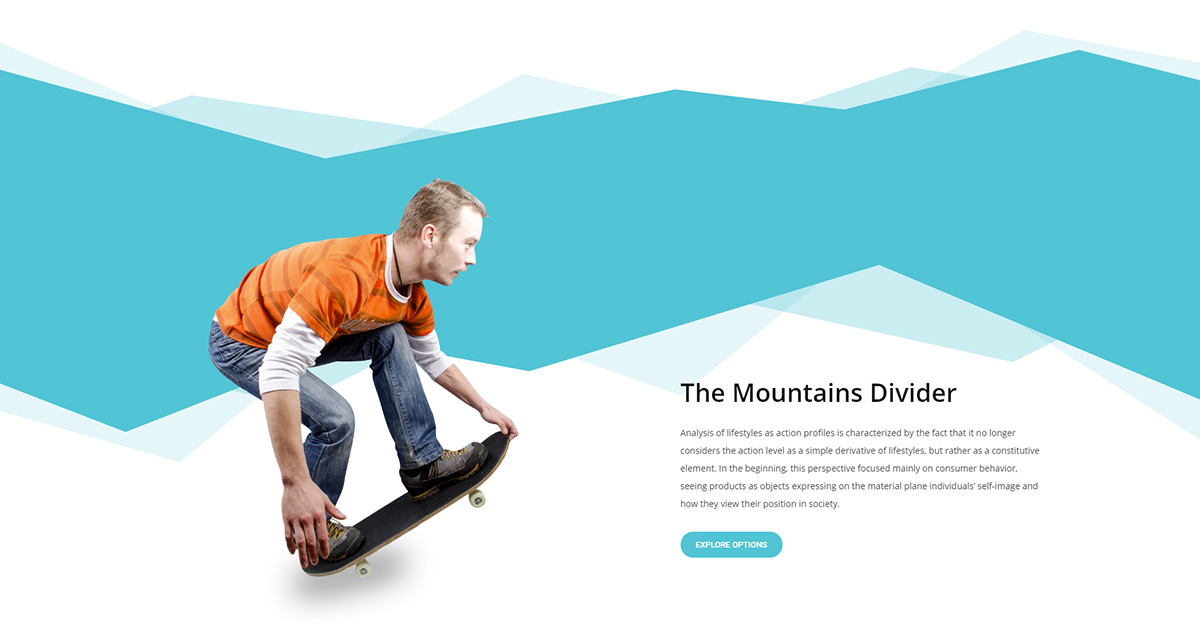 "Technology, like art, is a soaring exercise of the human imagination."
So, what are you waiting for? Have you updated your Newspaper theme to the latest version yet? Now you know where to find this amazing feature!
Short summary:
The row dividers help you separate your content with style;
There are 20 different shapes that you can use to customize Row Dividers according to your preferences;
This feature is responsive, so all your designs will look great on every screen device;
Easy to control and fun to use, since the customization process is happening live;
Helps you diversify your page's aspect with creative layouts and colors!

Let us know what beautiful things you have accomplished with our Newspaper WordPress theme in the comments below, or by registering your website to our Showcase here. Don't forget to follow our blog for future updates, news, and tips & tricks!
*The quotes in this article come from Goodreads.