With everything going on these days worldwide, and Covid-19 declared by the World Health Organization (WHO) a pandemic virus, we've decided that the best thing we could do is to prevent. How do we achieve that? Well, by taking the authorized advice and doing remote work. For the first time ever, the tagDiv team will work exclusively from home for the following days. It's a temporary situation, and we're taking this approach seriously.
What Home Office Means to Us
We have decided to continue helping you, our clients, but in a different environment. What does it mean? It means that we're doing home office, and all the team members are accomplishing their tasks as usual. Web developers will continue to develop and improve our WordPress themes, web designers will continue to craft new appealing demos, layout templates, and ensure that visuals are perfectly functional. Furthermore, our support team is assisting you with technical inquiries on forum.tagdiv.com and via email at contact@tagdiv.com the way you are already used to.
Some refer to this as "the world's largest work-from-home experiment." The team is creative and agile, regardless of the location. We're the lucky ones because our activity is based on having electricity and an Internet connection. With technology within our grasp, we can work from anywhere.
So, here's a brief list of the services we're maintaining by working from home: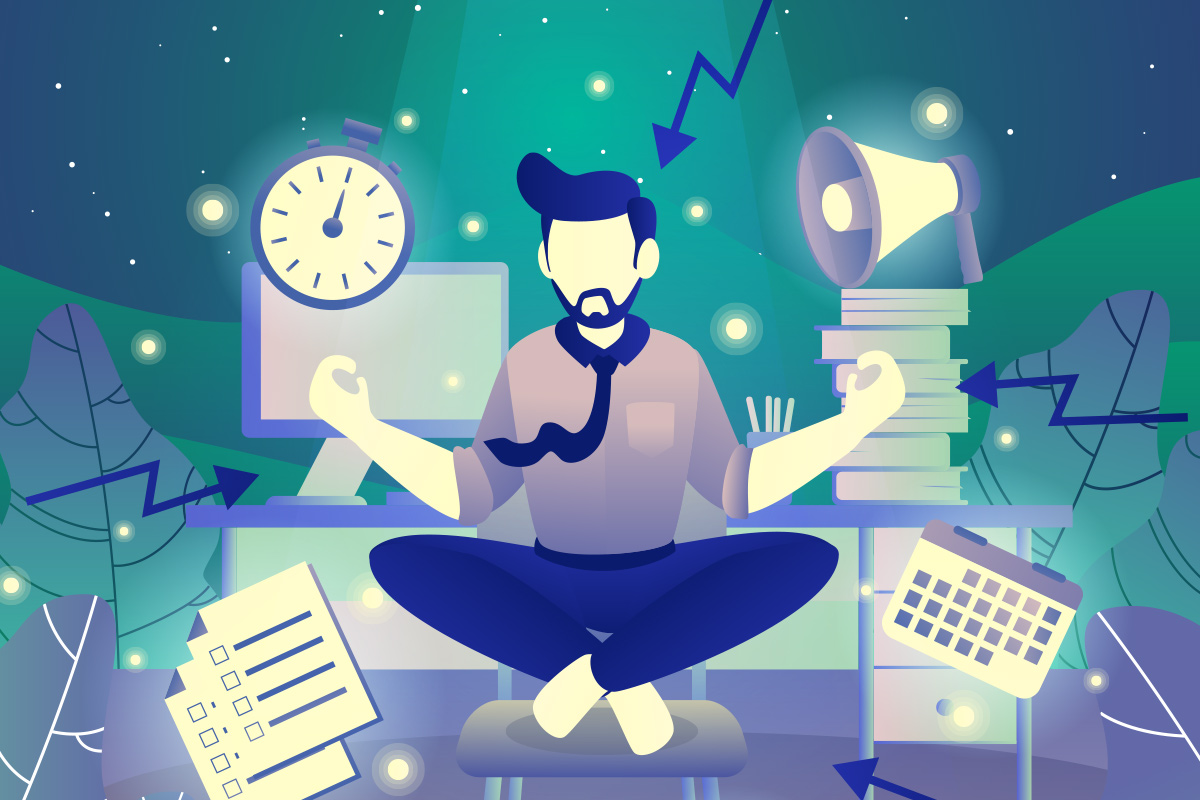 Why We've Decided to Work from Home
The reason is simple. Our CEOs took this decision because they want us to stay safe. This is the difference between a boss and a leader. Usually, a boss doesn't think of his employees and their personal lives and tries to push them to work until the end. While a leader knows that healthy employees are productive and keep the company up and running.
An example of such a leader is Tim Cook, Apple's CEO, who "told employees at several global offices to 'please feel free to work remotely if your job allows'". Furthermore, Bloomberg also notes that "Cook said Apple is 'making a major effort to reduce human density and ensure those teams that are on-site can do their work safely and with peace of mind.'"
And then, the Switch Happened
For the last days, we have been discussing the possibility of taking our computers and work remotely. We made a tons of jokes about it. And a few days later, we made the switch from the open-space office to our individual homes. We made plans on how to communicate effectively and prepare reports regarding our work. This is the technical part. Also, we unplugged and disassembled our desks, then we did some lifting and had a nice car ride. So, dear desktops, here's your new home, starting now! And that's it :). Each one of us has created his own little office in the family space. It will be interesting to see how we can manage our time, deal with our kids, and house duties.
tagDiv Recommends You to Stay Safe
Even if remote working or work from home are some popular workplace trends nowadays, for us, this is a huge challenge. We are a company with 20 employees, and this is the first time we're experiencing the home office all at the same time. It's about our team and their families' safety.
We've tested multiple possible scenarios to get ready for this measure. To keep our projects running smoothly, we use effective tools such as the Asana, Slack, iFlow software, as well as Google Drive files. We have to proactively communicate with each other and stay productive. Of course, we'll miss the common lunch breaks, but we'll still make jokes and brainstorm some brilliant ideas.
If you too are working from home and have more time to design amazing websites, look no further than tagDiv themes. We're here 🙂