Staying home means staying safe. It also represents an extreme form of social distancing. On the other hand, it's social media reconnecting. This is the time to reap technological benefits. Hundreds of years ago, this couldn't have been possible. But, today, it is. Due to medical pandemics, in most of the US states and European countries, there has been a general state of emergency. This means that "it's a situation in which a government is empowered to perform actions or impose policies that it would normally not be permitted to undertake," according to Wikipedia. What exactly does this mean for every one of us, which rights and freedoms get suspended these days? How does it influence the work environments?
In short, we have to listen to the authorities and stay safe. While many of the private and public activities are suspended, we can take shelter inside our homes. If we accept this social distancing, we'll never get bored. We have the technology, books, movies, and music within our grasp. Isolation doesn't mean letting go of your hobbies or staying productive. So, I wrote this article to give you more reasons to enjoy this period of time.
People need hard times and oppression to develop psychic muscles.

Emily Dickinson, an American Poet
Extreme phenomenons have always encouraged human bonding. Some are volunteering to get supplies and deliver them to those in need, and others make donations. While others love to research and keep everyone else informed. This is the easiest way to stay productive and maintain your brain active.
If you are one of those people that reads a lot and filters the information based on clear facts, or you're just someone willing to get the most out of his hobbies, keep on reading.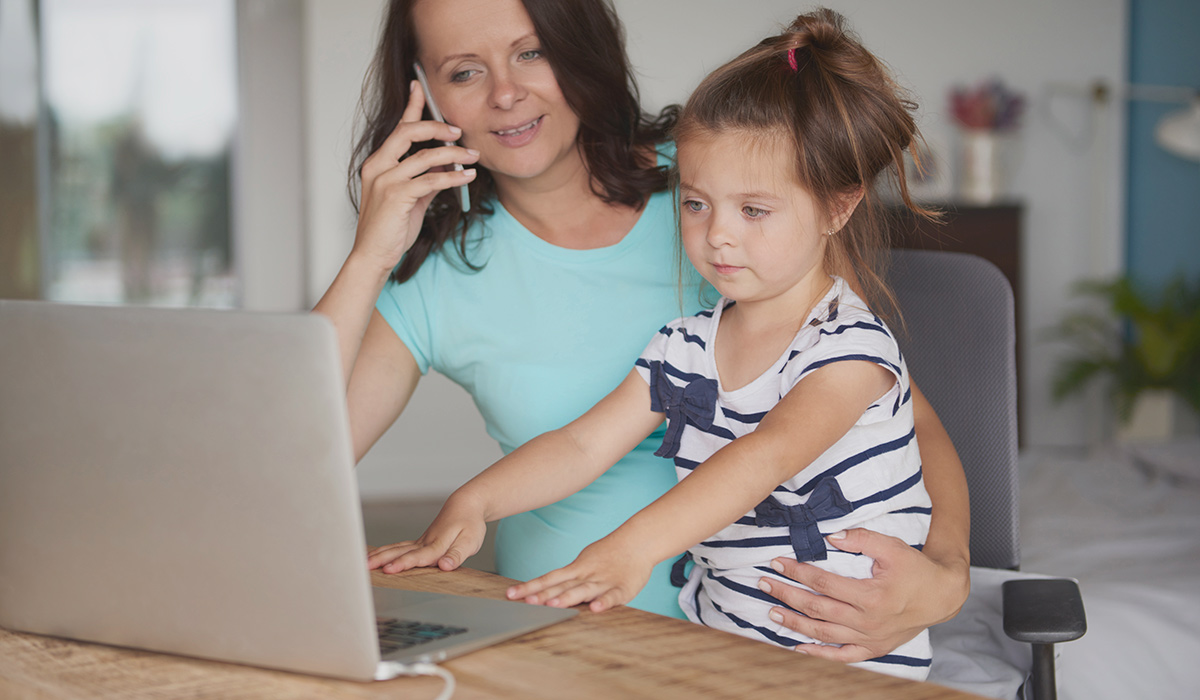 Explore the Unexplored
Even if you work from home, you still have some quality, free time for you. What do you usually do in your spare time? Maybe there's a hobby that you've put on hold for a while? This could be the perfect time to focus on something you enjoy, be it something crafty or inventive. Maybe you like painting, or perhaps DIY projects such as baked salt dough, show holders for growing plants, pebbles placemats, and so on. For more ideas, browse the Lifehack's article on awesome DIY projects that you've never heard of.
Let's move our attention to the most accessible asset these days: the Internet. For example, if you love travelling (but now is not the best time to do it), and have multiple photos & experiences to share, you could create a WordPress website. Find yourself a host, decide on the domain name, and start your online journey. Furthermore, if you're an avid reader, you could develop a presentation & review website for the books you've read. Also, if you love cooking, challenge yourself with new ideas and recipes, while creating an online bonding with your audience. I know you're probably new at this, so I'll guide you through the steps.
Decide on the hobby you want to share knowledge about on your website.
Find your domain name.
Choose a host and a WordPress package.
Look out for a stunning WordPress Theme to fit your needs.
Include your content and share it with the world.
A WordPress Theme for Any Kind of Website
I've mentioned earlier some hobbies that you could explore more. By searching for new information and details about them, you can really use everything you know to create a unique website. Maybe you don't know how much time you have at your disposal, but I'll tell you a secret: an intuitive and flexible theme that comes packed with customizable features is all you need. Let me show you how creating a website is fun if you do it yourself.
To demonstrate this, I'll exemplify with the Newspaper Theme, which includes a range of over 80 demos you can quickly import on your site, and have a fast start.
What's a PRO demo?
Newspaper has been the blog, news, and magazine themes market for more than six years. The web designers have created a demo design for every website topic, including for Travel, Food or Landing Page.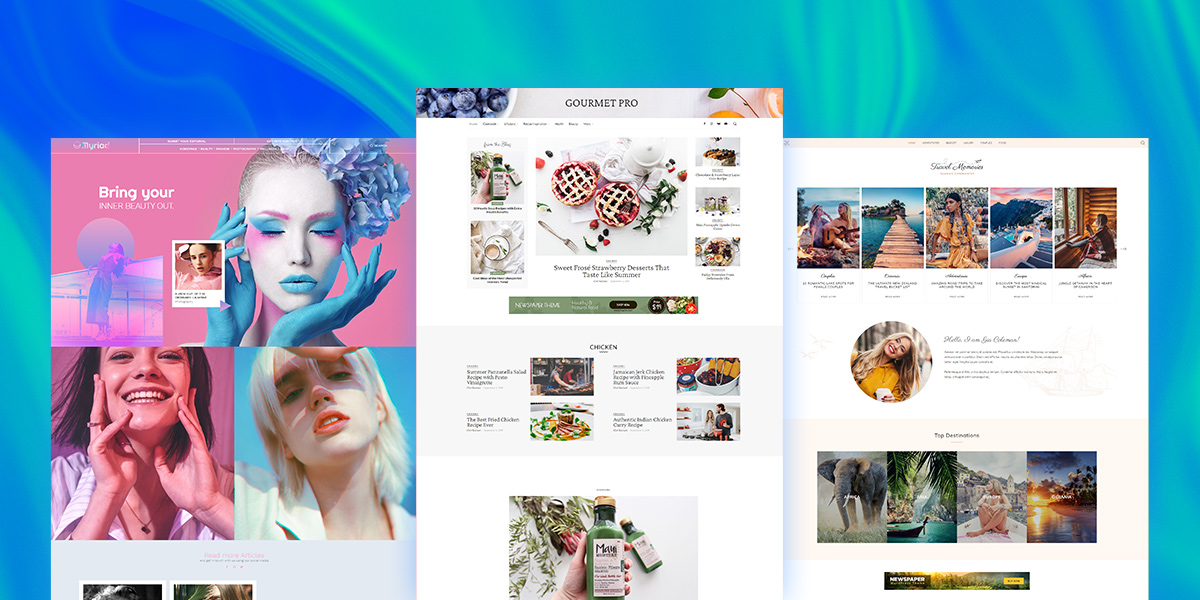 A PRO demo has the capabilities of a demo layout, except that it's lighter in terms of CSS, and it loads the content faster. You can read more about the PRO demos in our articles: New PRO demo designs for your WordPress website, Welcome to the new Beauty PRO demo into your website,  or Create Enticing Reviews with Newspaper Theme's The Critic demo. 
Entirely Designed for the Frontend
With tagDiv Composer page builder, tagDiv Cloud Library for thousands of pre-made templates for pages and articles, Header & Footer manager, the Newspaper WordPress theme is highly customizable from top to bottom, right on the frontend. 
Work from Home Tips to Remain Productive
Intentionally, I kept this part as the last one. I preferred to focus on showing you some tips to get productive with your hobbies, but at the same time, you don't have to neglect your job. If your employer has given the remote work trust, you have to show him respect and stay in line with your duties. How do you achieve that, from your home comfort? The home office is not that scary, you know? There are a lot of benefits to this and technology comes in handy. It's a challenge, and we all have to embrace it. Different times, different measures! So, here are the powerful tips to follow:
Define a workspace inside your home. Make it look-alike your office.
Nice, you're up. Now, Lights On!
Schedule your work from home hours on a daily basis. Make them a routine.
Put your phone on mute. Don't use it more than you usually do at work.
Don't get interrupted, no matter what! Focus is the key here.
Communicate with your team via chat and live videos.
Concentrate with some good music.
Avoid staying in bed or on the couch. Get comfy, but not so comfy, right?
Log Off when your work from home is done for the day.
Get some fresh air from your balconies, windows, or step into your garden.
I know there are so many temptations in your house: your loved one, kids, pets, and also the obsessive cleaning. Is there a spot??? Well, no, no, and no! While you work, you need no intruders or other things that may distract you.
Useful Resources
WordPress Theme markets to find your best choice:
Elegant Themes
Template Monster 
Media Websites to find related images and video content to exemplify your stories:
eBooks & AudioBooks:
Listen to good and high-quality music on popular streaming music services:
Spotify
Deezer
YouTube Premium
Apple Music
Pandora
Primephonic
Tidal
For movies, just get a Netflix, HBO Go, or Amazon Prime subscription :).
In The End What Matters…
It is to understand that to work from home is necessary nowadays and it is a temporary measure and that if you don't want to damage your image as an employee, you have to get the most out of you, right from the comfort of your house. I hope all the above tips will help you settle in your new space, and, besides the work, you'll explore all the unexplored things you didn't have time for until now.