Email marketing is perceived as a gold mine of communication in the online world. With such diversity in every area, people rush to do more things in a shorter time. They use all kinds of gadgets, robots, apps, and so on that make everything automated for them. These days, email marketing is becoming stronger and wider, creating a real bond between audiences and service providers. So, if you have a business and you hear a lot about videos, chatbots AI, VR, and don't know where exactly emailing stands on your list, stay tuned and read on.
Email marketing is not dead. Period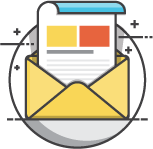 Use a marketing approach to reach your customers directly via electronic post by sending them emails. There are indeed many emails that are annoying, repetitive or lead to phishing websites. When your emails represent a genuine business, it means you're sending verified information via email, and the spam rate should be at a minimum score. If your emails are interesting and people relate to them, they'll keep reading them. However, not everything is about the content, as there are other things to consider, too. You'll have to focus on consistency, originality, relevance, and timing. In short, you need to make a strategy and test different versions.
Why is Newsletter an Important Marketing Tool?

You don't earn trust. You have to work to build trust. This reflects in every single thing you create in the online environment about your business. Newsletters represent a quick way to send information you believe is essential to your audience. Whether it's an eBook, a roundup of articles, upcoming events, or a new product update, by choosing a newsletter service, every email you send is nicely wrapped. Email campaign ingredients consist of the design templates, content (title, logo & text), representative colors, and media files. Furthermore, each service lets you customize emails by using pre-made templates, an HTML editor, or a rich text editor.
You'll find tons of information about the art of sending emails for marketing purposes. I've listed here some quick-fire stats on newsletters you might want to try out when starting:
1. Jumpstart with originality. Communicate with your audience and use your brand's voice.
2. Define your email purpose. What do you want to obtain?


3. Weave diversity into your emails.
4. You can do A/B testing to identify what the best performing variables are from an email.
5. Focus on Open and Click Rates. Numbers tell you the success of your campaign.
6. Optimize each campaign based on its type (welcome, social, standard, seasonal, cart abandonment email, or others).
Email Marketing Software Providers
Email marketing combines intuitive, flexible features with great design. Most of these services allow you to choose from thousands of design themes, upload your own, or create the layout from scratch. Also, you can reuse something you've created previously. It saves you so much hassle! GetResponse, MailChimp, or MailerLite are some of the best newsletter companies you can choose from.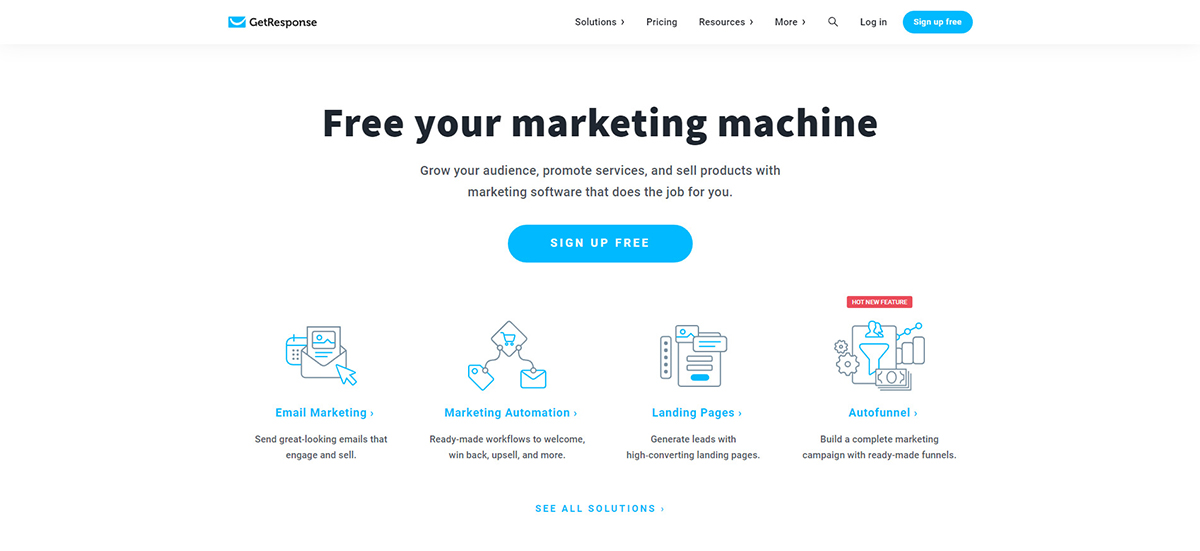 GetResponse
If you are looking for a webinar marketing solution besides basic newsletters, perhaps you should be joining the GetResponse platform. This service lets you host and design beautiful webinars to engage more with your audience. You can use GetResponse for free for a period of a 30-day trial, regardless of your list size. This option is available on three pricing plans out of four.

MailChimp
Based on an "all-in-one marketing suite," MailChimp provides a single platform which gathers many integration tools that automate all your efforts. Whether we're referring to newsletter campaigns, social postings, advertisements, landing pages, audience finder or analytics reports, MailChimp has you covered. It's a free service until you reach 2000 subscribers.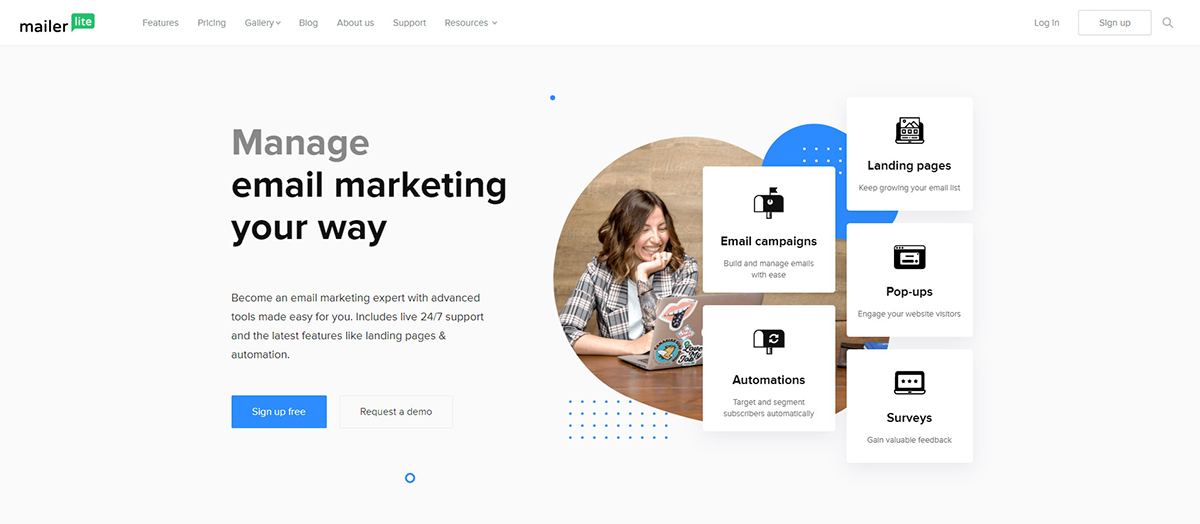 MailerLite
MailerLite is an email marketing software as a service-based app. Integrated with Shopify, WordPress, WooCommerce, CouponCarrier, and many others, you can connect MailerLite with your accounts, for more efficiency. You can add up to 1000 subscribers and send a limited number of 12,000 emails per month. Pricing starts from $15. MailerLite can be a great alternative if you are a beginner and own a small business, as its tools are simple and intuitive.
There are a lot more companies that are trying to make a buzz in this industry or target different ones. These days, it feels like every software wants to give users the freedom to do things faster and easier. From drag-and-drop email builders, personalized signup-forms, API support for developers, and so on, every tool is tailored to boost email marketing strategies.
How can email marketing help your business?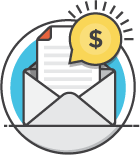 Just remember how people used to get their mail posts filled with envelopes and newspapers. It's how information was spread and reached its audience. Newsletters are newspapers alike. People subscribe to be the first to know what's new. So, by sending newsletters, you create brand awareness, engage readers with quality and varied pieces of content.
Summing-up
Think of newsletters an important asset for you and your site's visitors or clients. When people sign up to a newsletter, they expect the received information to serve their needs. Effective, personalized content for your lists, tie the knot between you and your audience, and strengthen the visitor-owner relationship. Before jumping into crazy conclusions, check out the stats of your business niche, and discover your competitors' campaign reports. Divided by industry, some of the most popular email marketing software providers have published quite interesting and in-depth benchmarks on their websites. You can read more about these recent studies on Mailchimp, GetResponse, or CampaignMonitor. Let us know in the comments how you got started with email marketing.