Do you have news and want to let everyone know about it? Version 8.7 of the Newspaper theme brings the tagDiv Newsletter plugin and gives you the ability to add newsletter options to your website. It is a very easy to use element, straightforward using tagDiv Composer, the live front end page builder.
Installing the plugin
You can find the Newsletter plugin in the theme plugins section, where you can install and activate it.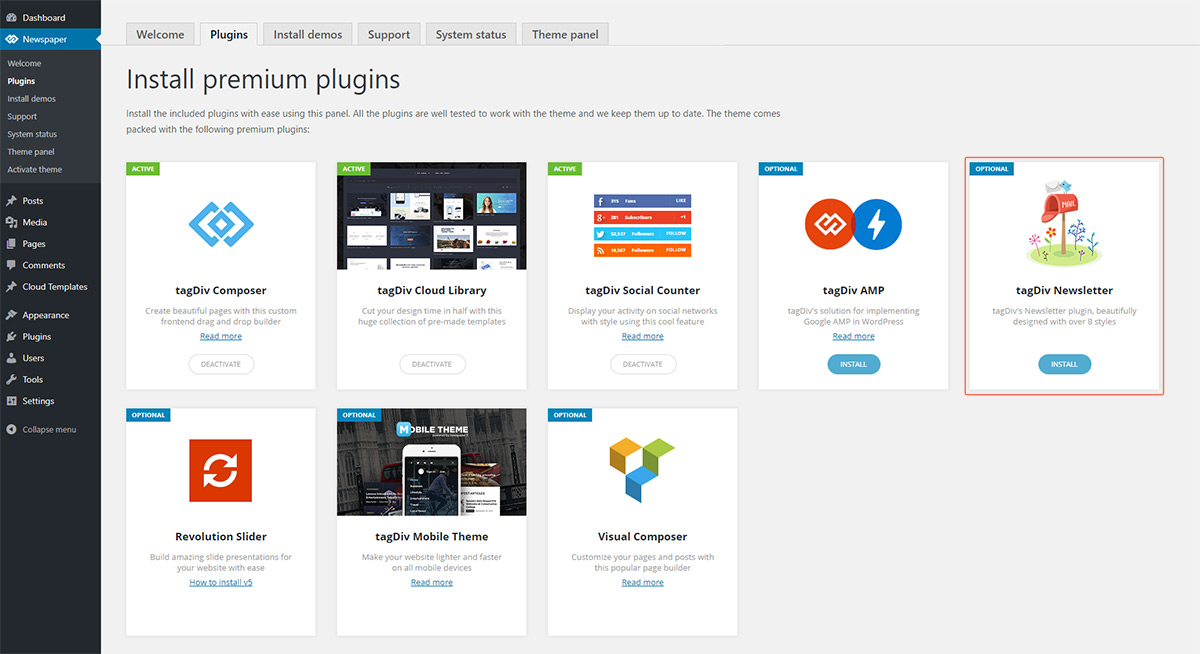 How to use the tagDiv Newsletter plugin
Once the plugin is installed and activated, you will find a new element in your tagDiv Composer element list: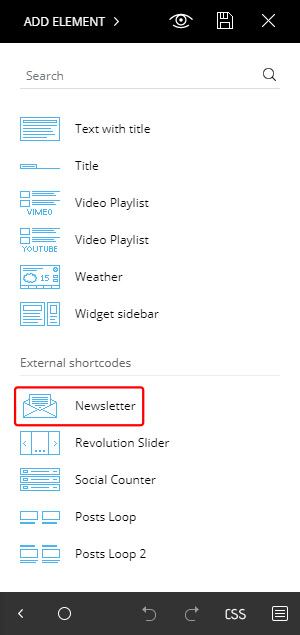 Drag and drop it into your page, and then you can customize it from the plugin settings.
You can set the title for your widget, a description in a few words, a disclaimer, an input test for your form, and the preferred alignment.

Afterward, you must choose the embed form provider. The Newsletter plugin requires an embed code from one of three sources: MailChimp, Mailer Lite or FeedBurner. You need to have an account created for your preferred newsletter form provider. Copy and insert the embedded form code into the newsletter options.
MailChimp
Create a new account or access your existing one, and navigate to Lists-> Sign-up forms and then click 'Embedded forms.'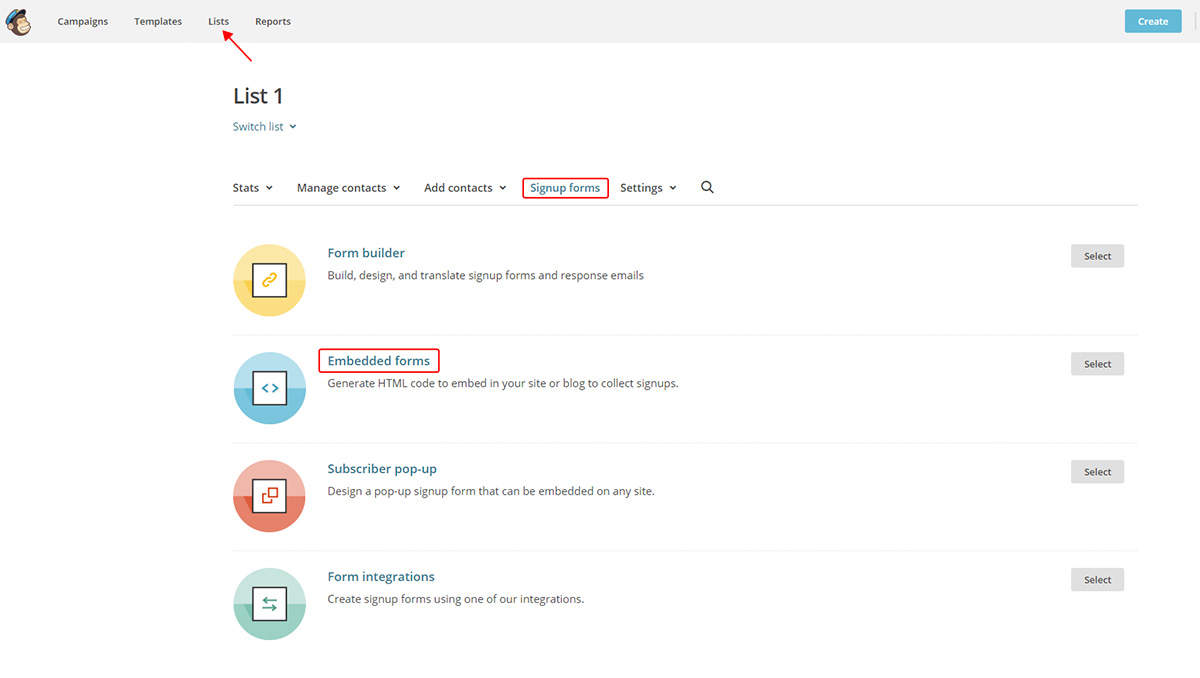 From here, copy the code and paste it in the Newsletter plugin 'Embedded Form Code' section.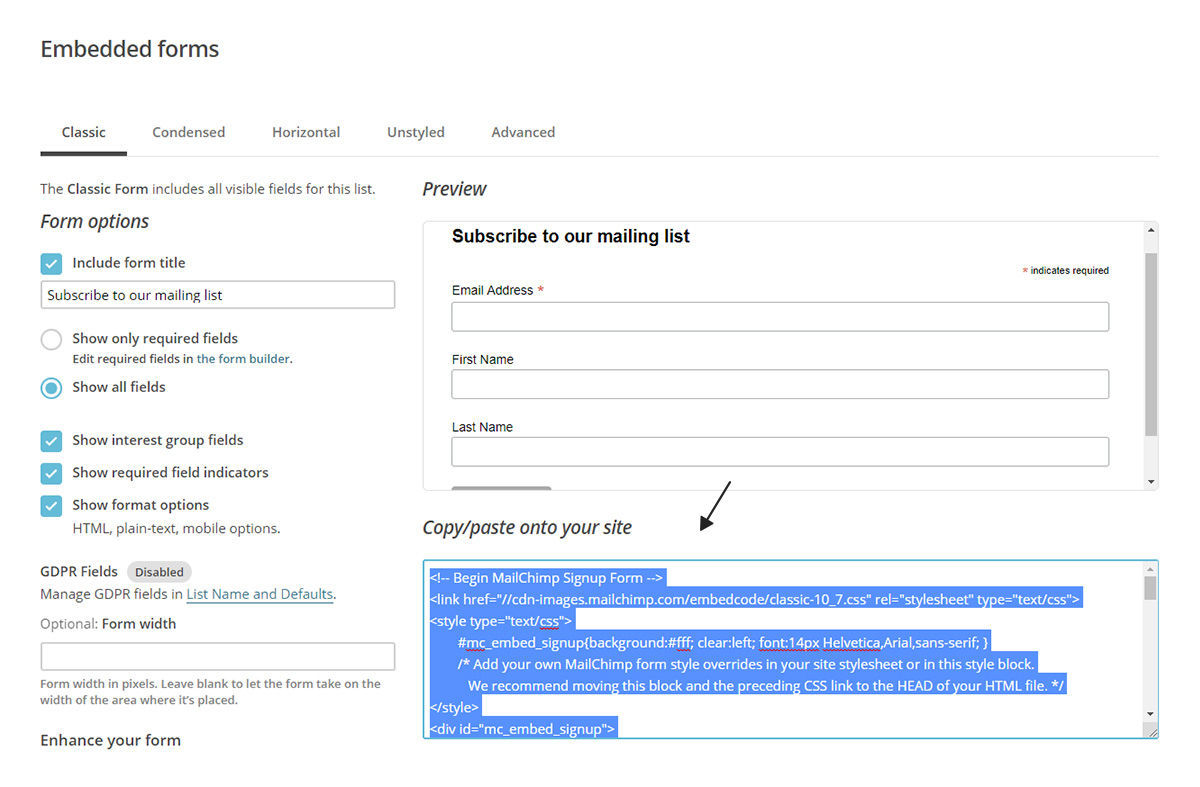 Mailerlite
Either create a new account or access your existing account and access the  'Forms' section. Once you create your form, you can get the code from the 'Embed form' -> HTML code section: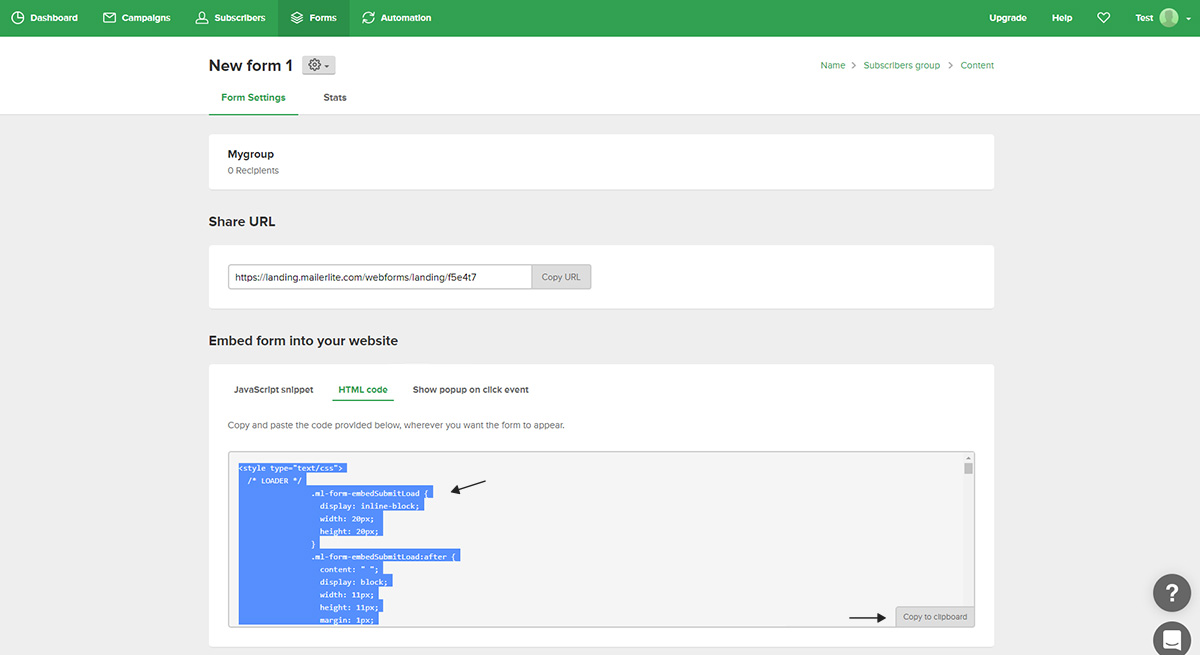 Feedburner
Feedburner only needs an 'ID' to work, not the whole embed code.
You can find the Feedburner ID by editing your account:

Once you set everything up, the newsletter form will be available on your page for users to sign up to.