Have you just created an online business from scratch, or you already have one, but results are not coming as expected? Have you created a buyer persona yet? Read the whole article to understand why it's necessary to have a customer persona profile and learn how you can shape it for your business. Today, we'll analyze components of inbound marketing so that you can create awareness among your customers through different channels, by using great content. Furthermore, we'll tell you a word about outbound marketing.
What is an Inbound Marketing Campaign?
An Inbound Marketing Campaign is a set of good content-driven practices with the aim of reaching new and successful business leads. Inbound marketing approaches are not traditional ones. If you're used to the old, offline marketing methods, it's time to hear about inbound marketing campaigns. Whether we're talking about live chat/bots, meeting schedulers, surveys, typeforms, or any other ways of requesting feedback, the potential buyer has the possibility of asking pre-sale product questions. Not all inbound marketing approaches involve AI technologies. People still love to and appreciate talking to a real person. This is an everlasting thing.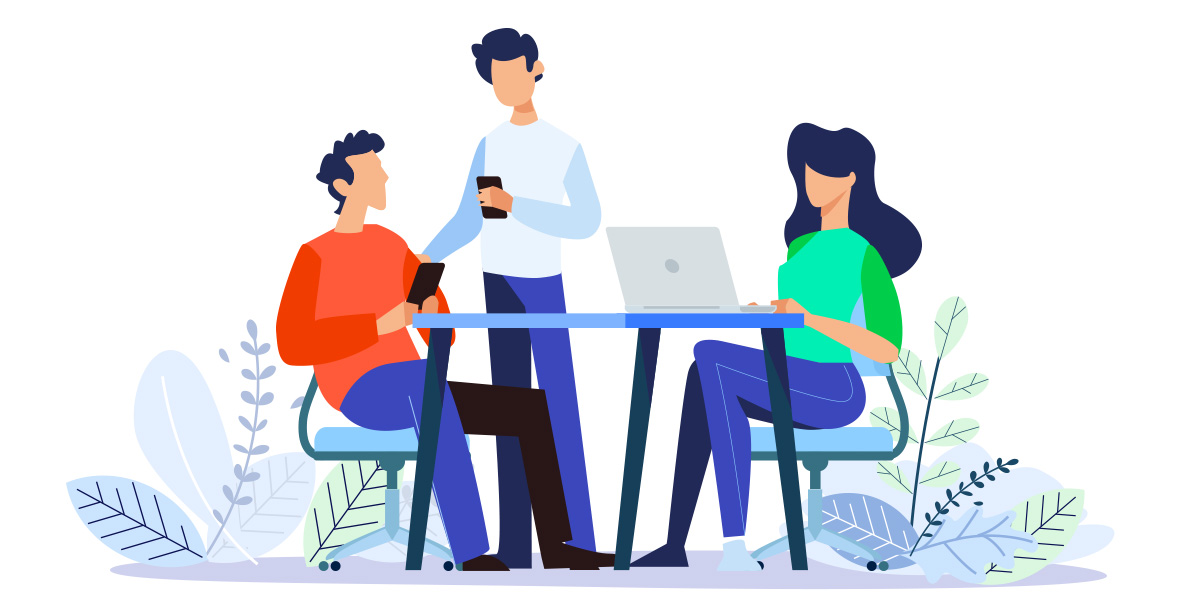 What Outbound Marketing refers to?
Outbound Marketing or interruption marketing means to promote an item through continued advertising, publicity, public relations, and sales. Most companies also use outbound marketing campaigns to find possible clients with help from billboards, pop-ups, banner ads, telemarketing, cold calling, TV, radio ads, and so on. By opting for an outbound marketing campaign, the chances to get rejected are high. Furthermore, potential customers get annoyed by spammy content, tons of emails, or phone calls between their working hours. According to Hubspot's article on inbound vs. outbound marketing, "Your average human today is inundated with over 2000 outbound marketing interruptions per day and is figuring out more and more creative ways to block them out, including caller ID, spam filtering, TiVo, and Sirius satellite radio."
So, inbound marketing is a new concept that focuses on quality content across different platforms, while outbound marketing refers to paid advertising on various channels. Whatever you prefer inbound marketing or outbound marketing, it's best to combine both methods to bring new leads and get the most of your marketing efforts.
What are the KPIs?
To know if your marketing effort is successful or not, you have to measure results. Define your KPIs (Key Performance Indicators) for the inbound campaigns. You may be interested in tracking Sales Growth, Leads, Lifetime Value of a Customer, Cost of Customer Acquisition, Website Traffic to Website Lead Ratio or any other KPI that is valuable for your business.
Wondering how to measure them? Google Analytics, Marketo, Hubspot, and more free or premium tools are available today at one click away. If the results are not satisfactory, you'll have to rethink your inbound strategies.
What's a Buyer Persona?
It's a fictive and the main character in your online business story. Is the person who will buy your products. An effective business is based on real facts. We know you're excited about starting or running a new business, but you have to keep an eye on details, to support all your marketing efforts. Who are you selling to? Where is he or she from? What's hers or his age? What are they interested in?
The importance of defining a customer persona profile is the core key to your business. Without knowing who you address, you get scrambled results, and you invest money without having benefits. Depending on the industry, you can have one, two, three, or more buyer persona profiles.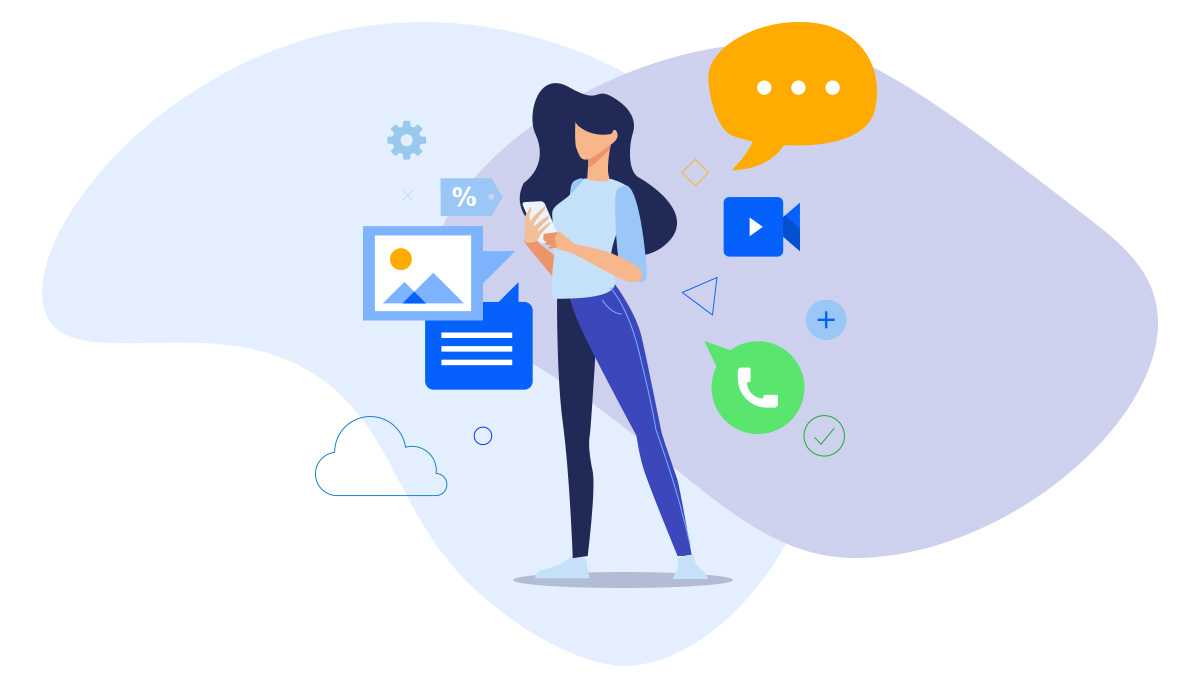 How to Build a Customer Persona Profile
It's time to give a deeper understanding of your customers' needs. Take a pen. And paper. Or maybe you like to brainstorm and draw on a board? Whichever the way, just roll up your sleeves and answer these questions:
Start with your industry. Is it fashion, make-up, software, food & drinks?
Which are the buyer persona's demographics, goals/challenges, personal background?
What are your customer's problems? Why would he need your product?
How can your product respond to the customer's needs?
Which are your solutions for customer's needs?
Benefits of your items that can solve their challenges?
If you want to learn more about your prospects, you can use data-driven research, interviews, and surveys. If you want an already-made template, you can subscribe to our newsletter and download the buyer persona template we specially made for you. After you establish who your buyer is, you can focus on the right marketing strategies and messages.
Data analysis based on the most popular online tools
Even if your buyer persona is a fictive character, you can build the Jane Doe with real accumulated data. You have to get the big behavior picture of your customer, and you have to use various channels of data to analyze insights, attitudes, motivations, behavior. You'll gather and store data about existing customers based on age, location, interest, and time spent on a page, the bounce rate, and other details. Below, there's a list of the most popular data analysis tools to use in your digital journey:
Data Analysis
1. Google Analytics is a full Google Marketing Platform solution that combines analytics intelligence, detailed acquisition, advertising, behavior, conversion reporting, and helps you understand how visitors use your websites and products. For example, if you want to know more, you can follow our Google Analytics Guide on how to track the traffic on your WordPress website.
2. Google Search Console is the one option to go for when you want to measure your website search's traffic in terms of performance, fixing issues, or optimize your content with search analytics help.
3. Crazyegg is an online software that allows you to use visual reporting to better figure out where your audience comes from, where they're navigating through your site. To improve your UX practices, use A/B Testing on your pages.
4. MixPanel is a product analytics platform that can help you analyze how visitors use your site from different devices and how they convert. Moreover, it comes with data science integrations, behavioral analytics, messaging & testing, as well as data governance or user analytics infrastructure.
Content and Behavior
5. BuzzSumo is a content marketing tool that helps you discover high-performing content, research data, identify influencers, and monitor comments.
6. SemRush is an advanced SEO software to track, manage, and monitor your site's visibility and to get the most out of your content marketing strategies. In addition, it includes options to analyze your site's content, advertise, backlink, and it integrates with the Google marketing tools.
7. KissMetrics is an advanced behavioral web analytics software for any Saas or eCommerce business.
8. Moz PRO helps you understand visitors based on keyword explorer capabilities, rank tracking, website audit and crawling, page optimization, and backlinking opportunities.
9. Hotjar is a popular visual tool that shows you specific results based on heatmaps, recordings, funnels, surveys, forms, and behavioral polls.
Optimization
10. Optimizely is an optimization software that gives conversion, adoption, engagement & retention solutions for marketing, product, engineering, data, retail, travel, high tech, finance, or media businesses.
11. Cyfe is a real-time data dashboard that monitors your business across various channels and allows you to easily use pre-built widgets and templates to keep track of the wanted KPIs.
12. Hubspot Marketing Hub is described as all-in-one inbound marketing software that keeps your campaigns in a single place and helps you attract, convert, and get a satisfactory ROI.
13. Ahrefs is a powerful content analytics tool that helps you explore keywords, check out relevant backlinks, and new website opportunities to grow.
14. CustomerSure is a helpful customer experience software for measuring NPS, CSAT, and CES. Furthermore, it comes with an intuitive dashboard, you can improve client loyalty, data retention, and develop customer-focused products.
15. Facebook IQ is part of Facebook for Business platform consisting of consumer behaviour and marketing real data series and reports based on real people insights.
16. NGDATA is an AI customer data platform that provides real-time data on every client and captures insights from many channels.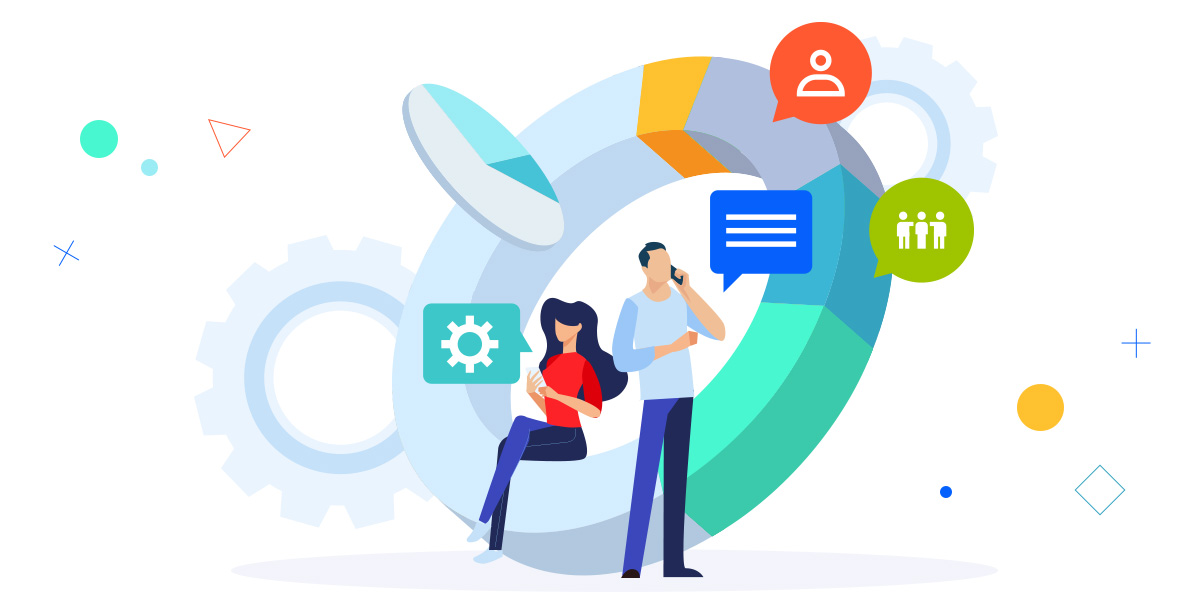 Email Marketing and Social Media
17. Campaign Monitor is an email marketing software, enhanced with drag and drop functionality so you can optimize your campaigns with ease. Includes pre-built signup forms, data analytics panel and is integrated with the most popular apps.
18. Pardot is a data-driven automation tool that provides advanced marketing and sales analytics within customizable dashboards.
19. Buffer is one of the most popular social media analytics tools. You can publish content across various social channels while measuring their performance with reports and insights to grow your business.
20. NinjaCat represents a company that uses automated reports, tracks budgets, and KPIs to easily gain access to valuable data and insights on your marketing campaigns. It also uses many useful integrations for a full data report.
Human behavior is also influenced by several factors while navigating on a website: design, functionality. Best User Experience and User Interface practices must be respected if you want to keep your customers interested. For example, a complicated scheme of navigation on your homepage might result in high bounce rates and low time on page.
Streamline Your Sales Process with the Right Buyer Persona Profile
To summarize, just put yourself into your customer's shoes. Use data-driven research for real information, and always ask for your customers' feedback through interviews, surveys, or other ways. It's important that you build a buyer persona that's relevant to your brand and business. Furthermore, all your marketing efforts can provide helpful solutions your development team can implement and make your products better. OptinMonster has added some fully-filled-in templates for concrete buyer personas, which you also may find useful.