Sophie wants to go on vacation. Before she takes off work and starts packing her bags, she writes down a list of things she needs to take along. She doesn't want to forget something important behind!
Put yourself in Sophie's shoes: what would you need for a week-long vacation at the beach underneath the blazing sun? However, what if you had to write a list for strangers across the world? What would you show them?
This list is the sidebar. You can create a sidebar and adjust it like Sophie would make her item list. Then display it for your audience to see and invite them to interact with your website.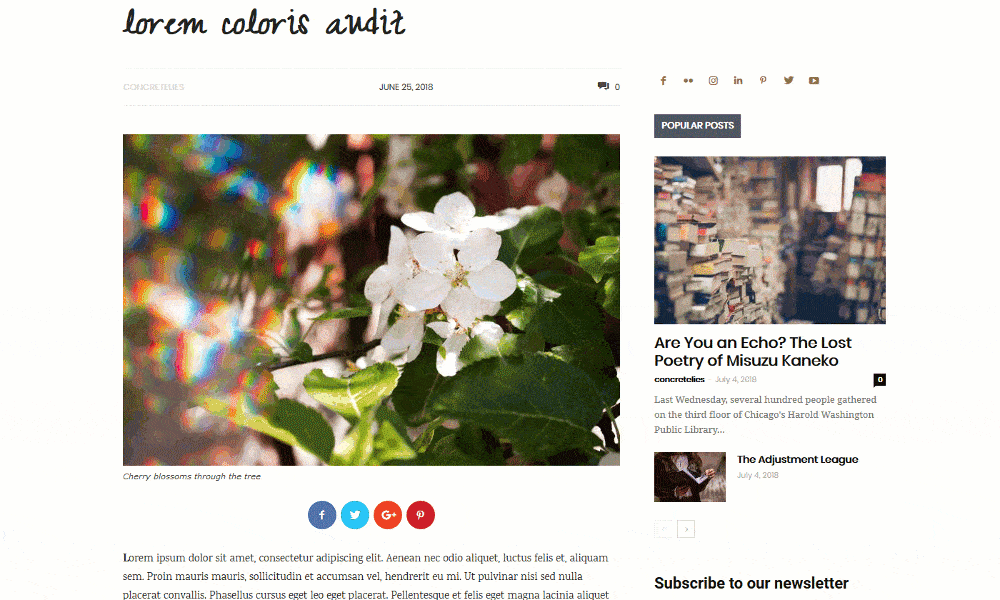 Keep in mind: don't clutter it with useless elements. Here are some suggestions on what to add to make it appealing for users:
Social network icons/links will increase the credibility and promote your site.
Popular posts: showing these to first-time viewers helps them discover your values and strengthens the possibility of conversion.
Recent posts: makes it easy to locate your new content for your readers; it increases page views and may reduce the bounce rate.
If you want an easy way for your audience to be kept up to date with your content, you should get an Email Subscription box on your sidebar.
Use banner ads on your sidebar, but keep in mind that Google AdSense has a policy against using ads on a sticky element.
Display the forecasted weather with the beautifully animated Weather Widget.
What is a sticky sidebar and why should you use it
The sticky sidebar is known as a "floating" element. When a user scrolls through your page, they will continue to see this section on their screen, displaying your important content. According to WPBeginner having a floating element on your page helps boost conversions and the click-through rate.
With our new update, you can now have multiple sticky sidebars on your page. You can do all of this in just a few simple steps with the Newspaper Theme.
Multiple sticky sidebars for pages
You can easily add a sticky sidebar to any page. Just split the row into two columns, select the one you want to use as a sidebar, and then press the box that says "Sticky". It's that easy!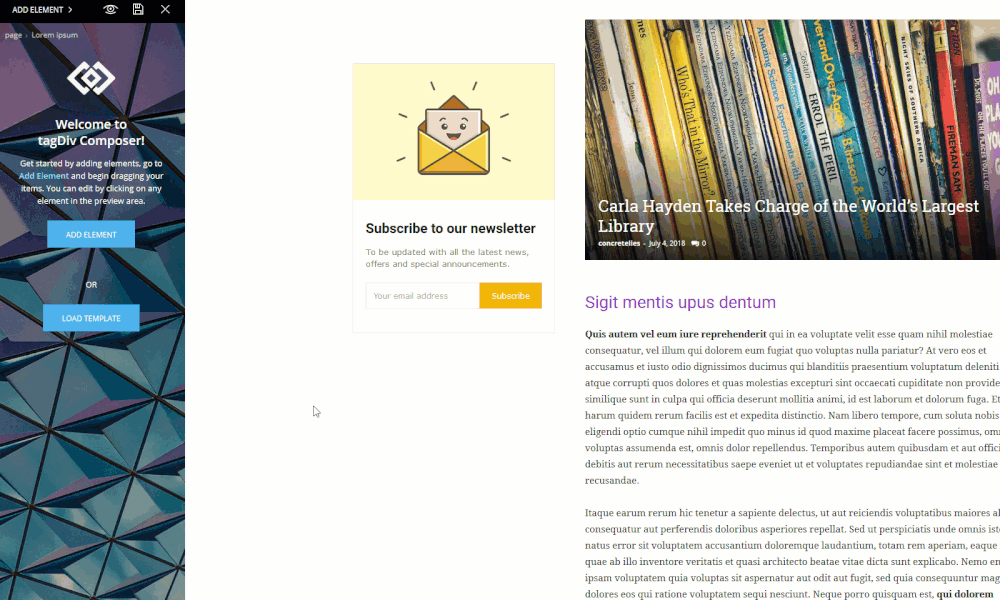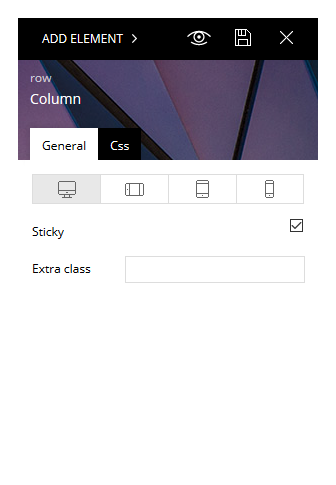 Use a sticky sidebar on templates
The Cloud Library is a plugin that was launched with version 8.8 of the Newspaper Theme. It lets you import pre-made templates and then easily edit them with tagDiv Composer. In the new article layout, you can configure multiple sticky sidebars by selecting the column and then clicking the Sticky checkbox. Don't forget to save your settings!
While Sophie is still thinking of what to take with her on vacation, you can now give the audience a smart sidebar to highlight points of interest on your site. Maybe now, writing a vacation list may seem harder by comparison.
To get more information on how to use a sticky sidebar, visit the Newspaper documentation.
 For more tips & tricks keep up to date with our blog posts here.